Seven students were made international offers with the highest salary being at Rs 5.4 million per annum (mpa).
Sahil Makkar and Vinay Umarji report.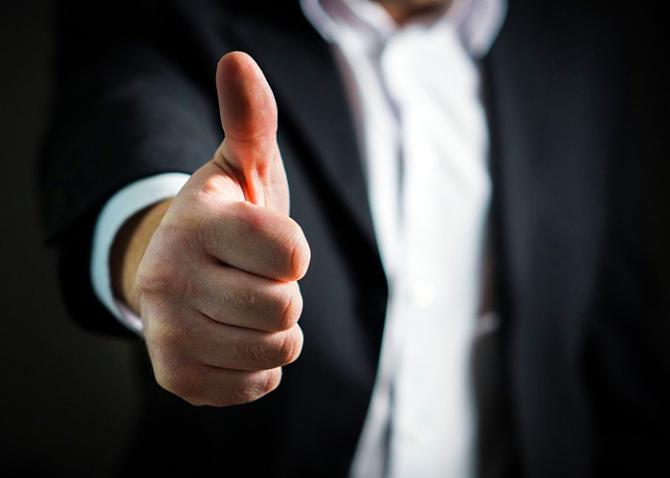 Photograph:Kind courtesy TeroVesalainen/Pixabay.com
The Indian Institutes of Management (IIMs) which started functioning after 2015, also known as third-generation IIMs, have begun to show positive results.
There has been 100 per cent placement for the second batch of students and some students got job offers as well.
IIM-Amritsar with the highest batch size of 104 students among the seven third-generation IIMs (the others are at Nagpur, Visakhapatnam, Bodh Gaya, Sambalpur, Sirmaur and Jammu) says seven of its students received offers from international firms such as Tolaram, Squareyards and Protiviti.
Seven students were made international offers with the highest salary being at Rs 5.4 million per annum (mpa).
IIM-Amritsar, being mentored by IIM-Kozhikode, also saw a 16.28 per cent increase in the average salary package over last year. The average salary of the outgoing batch was Rs 1.1 mpa.
The highest salary offered by domestic firms for the first and the second batch, however, remained the same at Rs 1.7 mpa. The institute said the banking, financial services and insurance (BFSI) sector recruited the highest number of students in 2018. In 2017, it was the IT firms.
The placements results are encouraging as all the seven third-generation IIMs are operating from a makeshift campus and without permanent faculty members. They are being mentored by premier IIMs such as the ones in Ahmedabad Calcutta and Lucknow, in the absence of a permanent director at most institutes.
The third-generation IIMs' placements result showed that the newer IIMs are getting closer to the older IIMs such as Indore and Kozhikode, which were set up in 1996 and 1997 respectively. Indore campus saw its student getting the highest international package at Rs 6.34 mpa whereas the highest domestic package stood at Rs 3.3 mpa.
The average salary at IIM Indore was Rs 1.8 mpa.
IIM Kozhikode saw the highest international salary and domestic salary of Rs 5.2 mpa and Rs 3.8 mpa.
The average salary was Rs 1.7 mpa. The average compensation packages are in the range of Rs 1.2 mpa. For instance, Rs 1.205 mpa at IIM Nagpur, and Rs 1.207 mpa at IIM Visakhapatnam. In terms of highest package, IIM Nagpur attracted Rs 1.9 mpa.
Sector-wise, IIM Nagpur saw IT and IT-enabled services (ITES) and BFSI firms lead the placement, selecting 38 per cent and 19 per cent of the 2016-18 batch. This sector was followed by fast-moving consumer goods (FMCG) and logistics, which selected 10 per cent of the batch each.
Around 40 recruiters from these sectors took 54 students, with one student opting out of the process to pursue entrepreneurial ventures.
Key recruiters at IIM Nagpur included YES Bank, Larsen & Toubro (L&T), CRISIL, GroupM, GMR, Aditya Birla Group, SBI Mutual Fund, Bajaj Allianz, Infosys BPM, Mu Sigma and Coffee Day Beverages.
"The institute has witnessed participation from more than forty recruiters, including many first time participants. Companies across various sectors like FMCG, Analytics, IT Consulting, BFSI, consumer Durables, Logistics, Media have made a beeline for the Campus participation. Students have been offered PPOs by ICICI Lombard in multiple domains. Apart from students of IIM-Nagpur being offered various roles in the corporate world there was also one student who decided to pursue her entrepreneurial dreams," said Rahul Kumar Sett, chairperson, Career Development Services, IIM Nagpur.
In IIM Visakhapatnam, dominant roles offered were sales and marketing (44.4 per cent), consulting (11.1 per cent) and general management (8.9 per cent).
Other roles included finance, analytics and strategy (each 6.7 per cent) and product management, fintech and operations (each 4.4 per cent) and human resources (2.3 per cent).