In this career, your voice quality, presence of mind and creativity is all matters.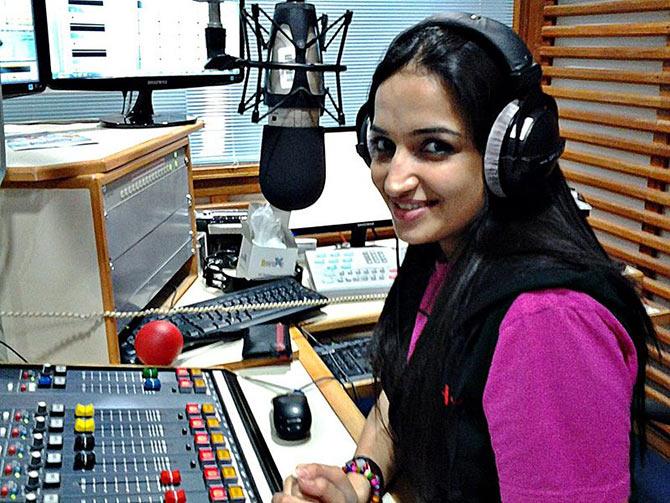 IMAGE*: A career as a voice over artist is creative and enterprising as it allows you to dub for multiple characters. Photograph: JaySingh1987/Wikimedia Commons
If you're looking for something unusual and fun, that will bring laughter to millions of people the world over, then you could think of becoming a voice over artist.
Right from the first voice of Mickey Mouse in the Walt Disney movie Steamboat Willie, right up to now, 80 plus years from that day, the need for a good artist to lend their vocals to an animated movie has been of utmost importance.
However, the reason it is not going to be one of your top five career choices is understandable.
The very career that makes children giggle and adults smirk, is as diverse as it is complex.
If you like experimenting with your vocal chords and nurture a passion for dubbing and recording, this career is apt for you.
Here's a lowdown on everything you'll need to know before you sign up for it.
The types of work you will do
The different types of voice over jobs mainly involve television, radio, film, video games and audio books. Some of these require mainly a distinctive, clear voice, while others also demand considerable acting talent.
Commercials, cartoon character voices, dubbing, promos, narrating, and reading fiction or non-fiction books for audio recordings are some other kind of jobs you could do.
Dubbing is considered a bonus skill in the voice over industry.
Actors or artists capable of voicing different dialects and accents are especially likely to do well in this type of voice over work.
Television and radio commercials are popular types of voice over jobs.
Requirements to be a voice over artist
Aspiring vocal actresses must make a habit of sending demo tapes to directors and frequently attend auditions.
The field is very competitive, so voice actresses must be outgoing and network in order to find jobs.
There are no educational requirements as such to become a voice actor, but many schools that offer performing arts programmes have courses in voice acting.
Some of these are standalone, non-credit courses or workshops that can be taken for personal enrichment or professional development.
Others can be incorporated into degree programmes in acting.
Basic courses focus on performing voice-over work for a variety of mediums, and students typically practice reading scripts and receive feedback from industry professionals.
Voice artists are responsible for maintaining their voices.
You should engage in vocal exercises. Frequent practice, particularly with new tones and accents, prevents voice over artists from straining their vocal cords.
Some of the top players
Don Lafontaine's legacy remains the aspiration of every voice actor. During his career, he recorded more than 5000 movie trailers, the most famous of them being the line "In a World" which was much used thereon.
Jason Ojalvo, the senior vice president of Content at Audible, caused a dynamic change in the voiceover industry with the launch of the Audiobook Creation Exchange.
Jeff Hixon revolutionised the voiceover industry in 1998 by creating Voicebank.net. Over 75,000 voice over demos are posted on the website. The site provides a tool for clients to preview talent in the industry, access their representation, and discover aspiring voice actors.
Meghana Erande, is an Indian voice actress who has dubbed foreign content into Hindi and Marathi. She has lent her voice for the Hindi version of Barbie as Rapunzel, Barbie as the Island Princess and The Little mermaid 2: Return To The Sea.
Actors like Priyanka Chopra, Irrfan Khan, Nana Patekar, Om Puri and Shefali Shah are set to lend their voice for the Hindi version of Disney's upcoming American live-action epic release The Jungle Book.
Nishith Dhanak (pictured below), a professional voice artiste, tells us about what this career entails, the challenges that come with it and what he'd like young aspirants to know. Read on: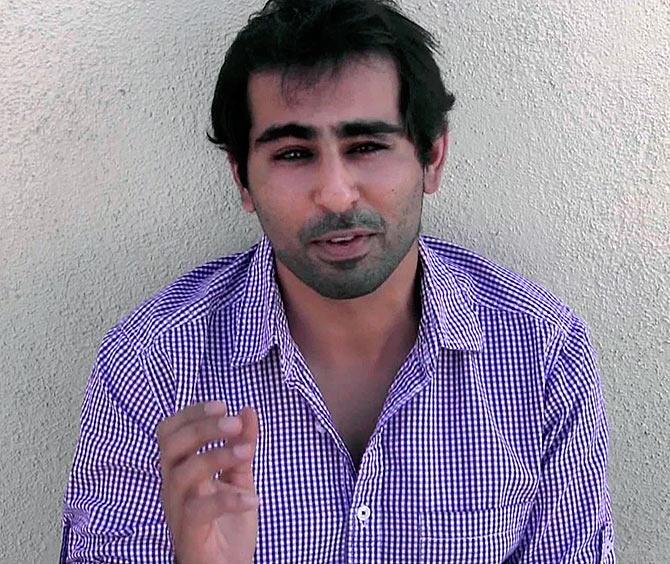 IMAGE: Nishith Dhanak. Photograph: Kind courtesy RaellPadamseesACE/YouTube
What got you into a career in voice-overs?
It was a bit co-incidental, as has been the case with a lot of the voice artists in the industry. I didn't know much about voice overs up until when I was on my first job.
One of my boss' clients was a well-known voice artist. So that is how I got introduced to it. But the reason I got excited was that as a kid I did a lot of speech(es) and drama through Trinity College.
My parents really encouraged me towards it and I had a couple of wonderful teachers too.
So those years and experiences as a kid made me believe that there could be place for me in the world of voice overs. And since I really enjoyed those days of public speaking, my choosing voice overs was a no brainer.
Would you like to share with us a particular challenge you have faced in your career?
The biggest challenge I have faced in my career so far was getting the first few breaks or opportunities.
People were usually reluctant to work with new voices and not getting many opportunities at the start also meant a very unstable income. And the fact that I did not know anyone from the voice over industry or its associated industries, made things harder as reaching out to people became that much more difficult. But I have been lucky to have met some very helpful and supportive individuals from the industry. Some of them being senior individuals who have guided me through difficult times.
In the voice over business, is having a regional accent detrimental?
Not necessarily, but it can have an impact on the scope of work. And that goes for any language.
In general, neutral accents are more sought after as they are more comprehensible to the target audience that speaks the particular language. But there are projects, at least in Hindi and English where certain regional accents are required at times.
For instance, some radio ads are scripted to have specific characters speaking in a particular accent or style.
What advice would you like to give those aspiring to be a part of this industry?
Make sure you have a good understanding of the language you wish to voice in.
That always helps understand the script better, understand how the target audience would comprehend the meaning of the script and eventually helps with the delivery of the lines. And one must definitely be patient through the start, as freelance work of any kind can get quite unpredictable when starting off.
Where can you take up this course?
Indian Voice Over's, Mumbai
Filmit Academy, Mumbai
Voice Bazaar, Mumbai
ALSO SEE
Meet the voice behind your favourite cartoons
To be a dubbing artiste you must be a good actor
At 21 she is a successful dubbing artiste!
*Image used for representational purposes only.