Most offers are coming from regular recruiting firms and sectors led by consulting, analytics, IT and finance.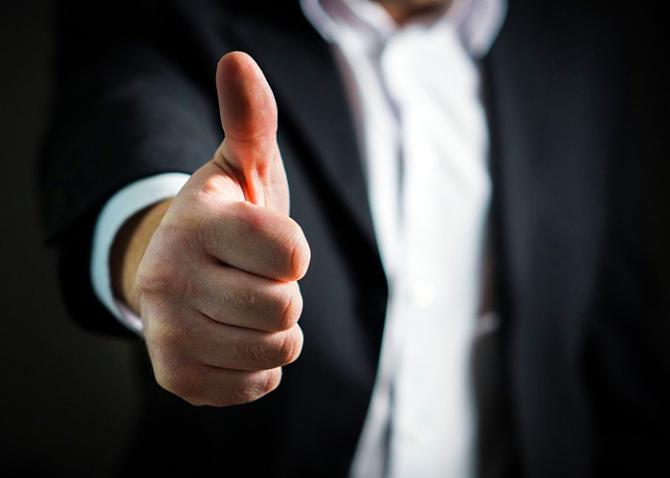 Photograph: Kind courtesy TeroVesalainen/Pixabay.com
Contrary to apprehensions of a dull season, early summer placement trends at B-schools show an upswing in form of a double-digit rise in stipends and anticipation of higher pre-placement offers (PPOs).
B-schools like XLRI - Xavier School of Management, IMT Ghaziabad and Indian Institute of Management Kashipur (IIM-K), among others have either concluded their placement process for summer internships within a few days of commencement or have already seen a jump in stipends by 12-15 per cent over last year.
For instance, XLRI - Xavier School of Management which wrapped up its summer placements process for its 2017-19 batch of 364 students has achieved 100 per cent placement with the median and average stipend increasing by over 20 per cent, with the highest stipend of Rs five lakhs for two months.
On the other hand, IMT Ghaziabad, which is yet to conclude the process, has already seen the highest stipend this year touch nearly Rs one lakh a month.
As per the institute, the average of 'as on same day last year' package has jumped by nearly 12 per cent.
Given the trend of internship offers so far, B-schools are also anticipating a jump in PPOs over last year. IIM Kashipur, which bagged 12 PPOs last year, said that it was expecting more PPOs this year.
Though IMT Ghaziabad sees nearly 100-120 students bag PPI and PPO annually, due to more options available during regular placement, the total number of students who finally settle for PPOs are in the range of 60-80 every year, the institute told Business Standard.
The positive trend of rising internship offers, stipends and anticipation of a decent number of PPOs is backed by the nature of regular recruiting firms and sectors led by consulting, analytics, IT and finance, among others.
This year, XLRI-Xavier School of Management saw participation from over 90 firms offering internship roles across domains including consulting, finance, sales and marketing, operations, business development (BM), human resources (HR) and industrial relations (IR).
The institute also saw multiple new recruiters joining traditional ones at its campus.
The top recruiters this year at XLRI-Xavier School of Management included the likes of BCG, PWC, Coca-Cola and HCCB, Mondelez, HUL, ITC, P&G, TAS, RB, RPG, Microsoft, Uber, GSK CH, and ABG among others.
Sectorally, the institute has seen the participation of technology firms like Uber rise this year during summer placements, while there was a significant increase in operations roles offered by firms like Reckitt Benckiser and Colgate-Palmolive.
At IMT Ghaziabad, a majority of the batch gets placed in sectors like automobile, analytics, BFSI, conglomerates, consulting, e-commerce, FMCG, IT/ITeS, Media, and Manufacturing, among others. In terms of roles, the institute is attracting offers for consulting, investment banking, marketing, analytics, marketing, sales and services, HR and operations profiles.
The number of recruiters have increased, with the same being seven per cent higher than the same time last year at IMT Ghaziabad, though it is yet to conclude its summer placement process.
"Unlike the general trend in the overall B schools, IMT Ghaziabad, on the contrary, has seen a surge in the overall hiring among reputed brand names," the institute spokesperson stated while attributing the trend to recent changes in its curriculum to make it more industry-ready.
Recruitment marathon
Monthly stipends for internships rise 12-20 per cent
Number of firms visiting campus also rises
Regular and new recruiters make higher or similar offers as last year
Some B-schools wrap up summer placements within two days
Others see rise in stipends and offers early in the season