Be prepared before taking the plunge from employee to entrepreneur.
The decision to leave a job that provides a steady income is no easy decision. Some take the plunge as soon as the thought pops into their mind, some let it marinate for a while, while some others just end up never doing it and regretting it for the rest of their life.
If you have already decided to quit your job and start your own business or you are planning to quit your job but you are unsure, these are the things you need to keep in your mind.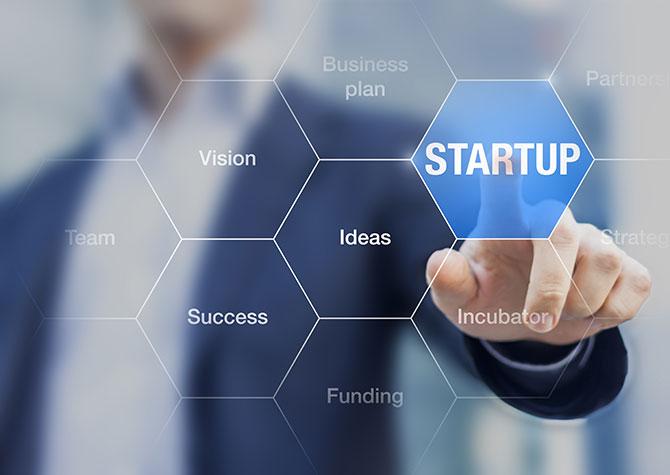 Photograph: Adobe Stock
1. Your life is temporary
Let me tell you one thing that you already know. You, I or your loved ones: we all are here temporarily. So why sulk?
Do not let anyone control your temporary life. Take charge of your dreams and ambitions, take paths not yet trodden and aim to achieve the unattainable.
2. Do not pick up unnecessary responsibilities
Make sure that before starting your entrepreneurial career you do not take on any unnecessary responsibilities. Like, a loan for a new car or buying a new television on your card, or even getting into an arranged marriage or buying a home.
Unless and until you feel that any of the above help you in your business or your career or makes you a better person do not get them on board. You do not want to quit your job and pay random EMIs for things you do not use.
3. Skill of survival
Before quitting your job, make sure you have multiple sources of income. If you have savings from your previous work, make sure you invest them correctly so that you can fund your day-to-day activity.
You need to go back to your college life budgeting! This will install a very important skill in your lifestyle, which I call the Skill of Survival.
If you do not have any source of income, get going with part-time jobs or work-from-home kind of stuff, check out fiverr or any other freelance websites where you can make some good money for survival.
4. There is no "perfect time" to start
I have met many people who say, "I will start my own thing once this happens or that happens." There is no perfect time to start something new. The best time to start is now.
Everything falls in place when you take your first step. People look for complexities before even starting. You need to get in and then see what happens, stop assuming and just do it! The assumed problems will not be problems once you get in.
If you truly believe in yourself and your idea, your self-confidence, perseverance and passion will drive you through the initial tough times.
5. Express yourself
For all you budding entrepreneurs out there, I would suggest, work to express not impress.
I experienced this when I was working with an airline company in the pricing department. Being the youngest there, I saw that everyone, right from my colleagues to my managers, was trying to impress the one above them. This killed the scope of creativity and expression of truth.
When you are on your own after quitting your job, do not work to impress your parents or your friends, work to express yourself.
Work fearlessly, use your gut and do not be shy to take risks.
6. Analyse your strengths and weakness
Before taking the plunge into the business world, where you will be on your own, it is very important to have a reality check of where exactly you stand in your life. What are your strengths and weaknesses and how they would affect you in your day-to-day life.
But while doing this, make sure you ignite your strengths with more fuel. You do not want to de-motivate yourself by only concentrating on your negatives.
7. Family time
There will be a time when you will not be contributing financially to your family, like you used to. But you need to compensate that by contributing emotionally to their needs. You need to spend time with your parents, discuss your aspirations and dreams, and bridge the gaps in your relationships which may have been caused due to that mindless 9-to-9 job.
No matter how upset your parents would be with your decision, they love you the most and they will understand in the end.
8. Do not lose your swag, but be humble!
You will be out of a job and striving on one idea to turn things around for you. You need to be confident about what you are planning to do when you meet people.
You do not want to be a loose cannon in front of them. But, at the same time, make sure you are 10 times more humble to people around you.
Interact with people and learn about their survival skills.
Lead image used for representational purposes only.
ALSO SEE

(Disclaimer: The views and opinions expressed in this article are those of the author and do not necessarily reflect the views of YourStory or Rediff.com)