Never retaliate and write a nasty post in response as it will only make the situation worse, advises Ravi Mittal, founder of the dating app QuackQuack.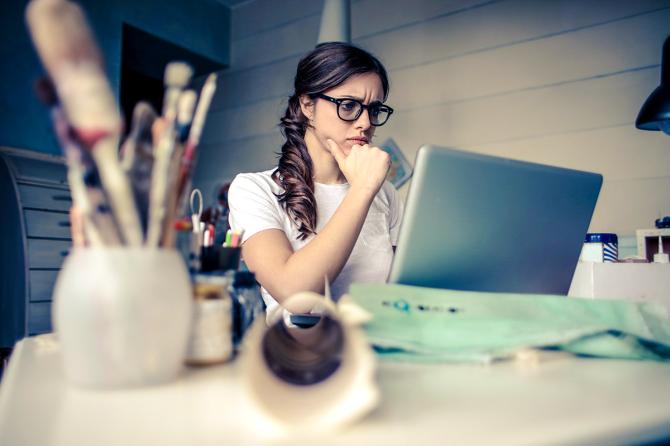 Social media has become an essential part of our life.
Though it serves many good purposes, like all good things it has a bad side too.
One of the most unethical issues facing social media or online dating platforms is cyber bullying or harassment which can affect the victim tremendously.
Understanding cyber bullying on a dating platform
While there is nothing wrong in online dating, making new relationships and exploring the world the way you like, it is important to prioritise safety, know what cyber bullying means and take quick action against someone harassing you.
Simply put, if someone is sending you intimidating or harassing messages or putting hurtful or derogatory comments under your pictures, you are being cyber bullied.
When bullying or rude comments are passed online, it is even worse because it is happening in a place where people feel most safe.
The written words are often worse than the ones spoken due to its permanency.
One will come across these comments every time they return to a page and the digital world is full of people who witness such rude comments.
This can result in a lot of emotional issues including depression, helplessness, sadness and anxiety.
Such bullies are out there everywhere on the Internet, including online dating platforms. They take pleasure in attacking people and their character.
According to a 2016 research report by Science Direct, homosexual people are harassed more often than straight people, but there is no difference in how often they perpetrated cyber bullying.
So what is the best way to handle cyber bullying? Here are a few tips:
1. Collect evidence
You may not feel the need to report the bullying now because of its minor intensity, but you may wish to do it later if the situation worsens.
To be on a safer side, it is important to make some records -- take screenshots of the derogatory comments or posts, and mark them with the date and name of the person who posted it even if it is a fake name.
Additionally, if the person has posted some photos or videos, download those as well as they may have hidden information that might be helpful.
If you have everything in record, you can report the issue quickly and easily on the dating platform.
2. Privacy settings
Once you have collected all the evidence, you may block your bullies.
Don't be afraid about being ungraceful: anyone who upsets you must go!
After all, nobody has the right to spoil your dating experience.
Further, one of the easiest hacks for online safety is simply to be careful about what you share.
Always check your privacy settings on your social accounts including dating platforms.
You may also want to remove any personally identifying information such as your address, location, phone number, or date of birth and share it only with people you feel a connection.
There may be photos in your profile that you want to set to private so people you don't like or trust can't see them.
To be sure, you can ask a friend to see what is visible in your profile. You may even want to make your account completely private depending on your priority.
3. Don't take rude comments personally
If someone is sending you inappropriate messages, it is better to ignore if possible.
Never retaliate and write a nasty post in response as it will only make the situation worse.
Do not doubt your views or beliefs because of the rude comments by a random person.
It is also important to not reread the offending comments. This will only spoil your mood and increase anger.
Report such texts to a group moderator if possible.
4. Listen to others
It is very important to understand that not everyone will have the same beliefs or views as you do.
While you are interacting with someone for the first time, be open to their thoughts and opinions.
Most often, what seems like a rude comment might only be someone expressing a different view or opinion.
5. Talk it out
Being attacked in person or online can be disturbing.
While some people are emotionally strong and know how to deal with bullies, others might stress themselves due to some nasty comments passed by a stranger.
In such a case, it is always better to talk about it with someone trusted -- a friend or someone in the family.
It can help the victim gather the courage to stop the behaviour and subsequently enjoy their online dating experience.
While bullying is common in offline as well as the digital world, it can be harmless if we use the right tactics to combat it.
Raising awareness about the issue, identifying the issue, defining it as unacceptable, and helping those who are bullied are ways that can curtail this growing problem.