Please click on the images for glimpses of the top styles from the Yanina Haute Couture Spring/Summer 2022 show.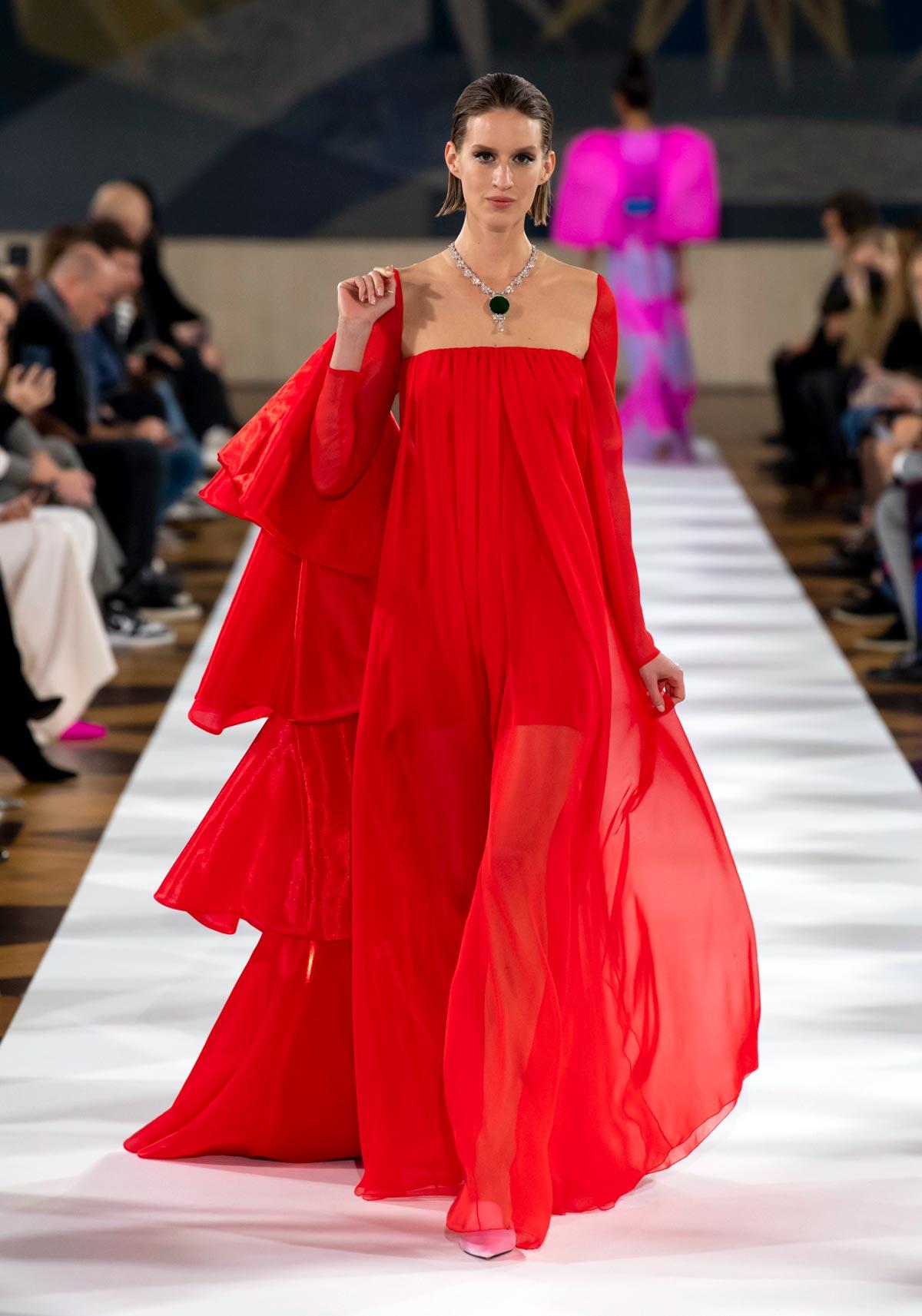 IMAGE: Featuring a vibrant colour palate, the collection weaved a tale about joy and harmony.
All photographs: Kristy Sparow/Getty Images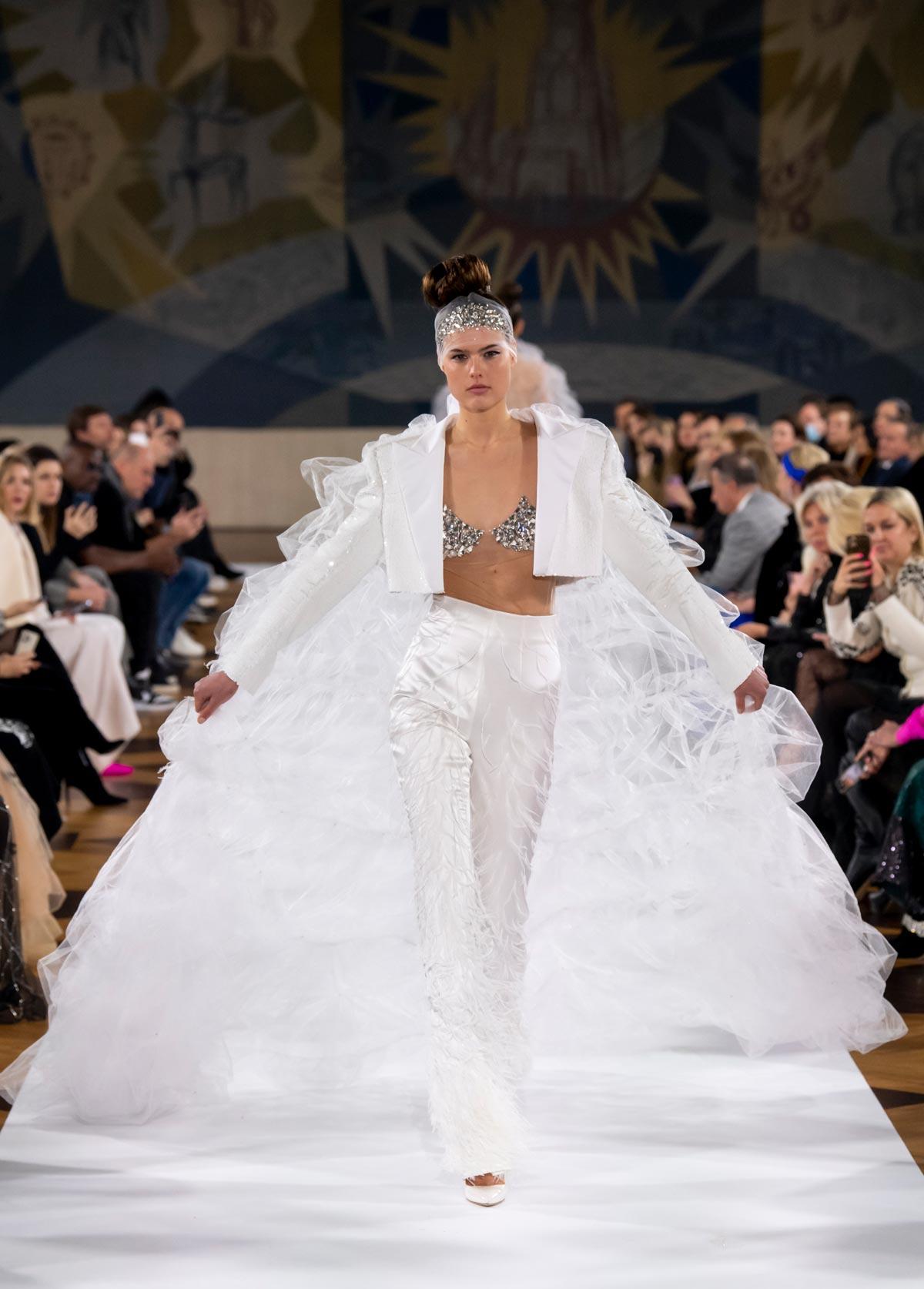 IMAGE: Say hello to the new-age bride.
She's ditched the gown for white pants, a shimmering bralette and a jacket with an attached veil.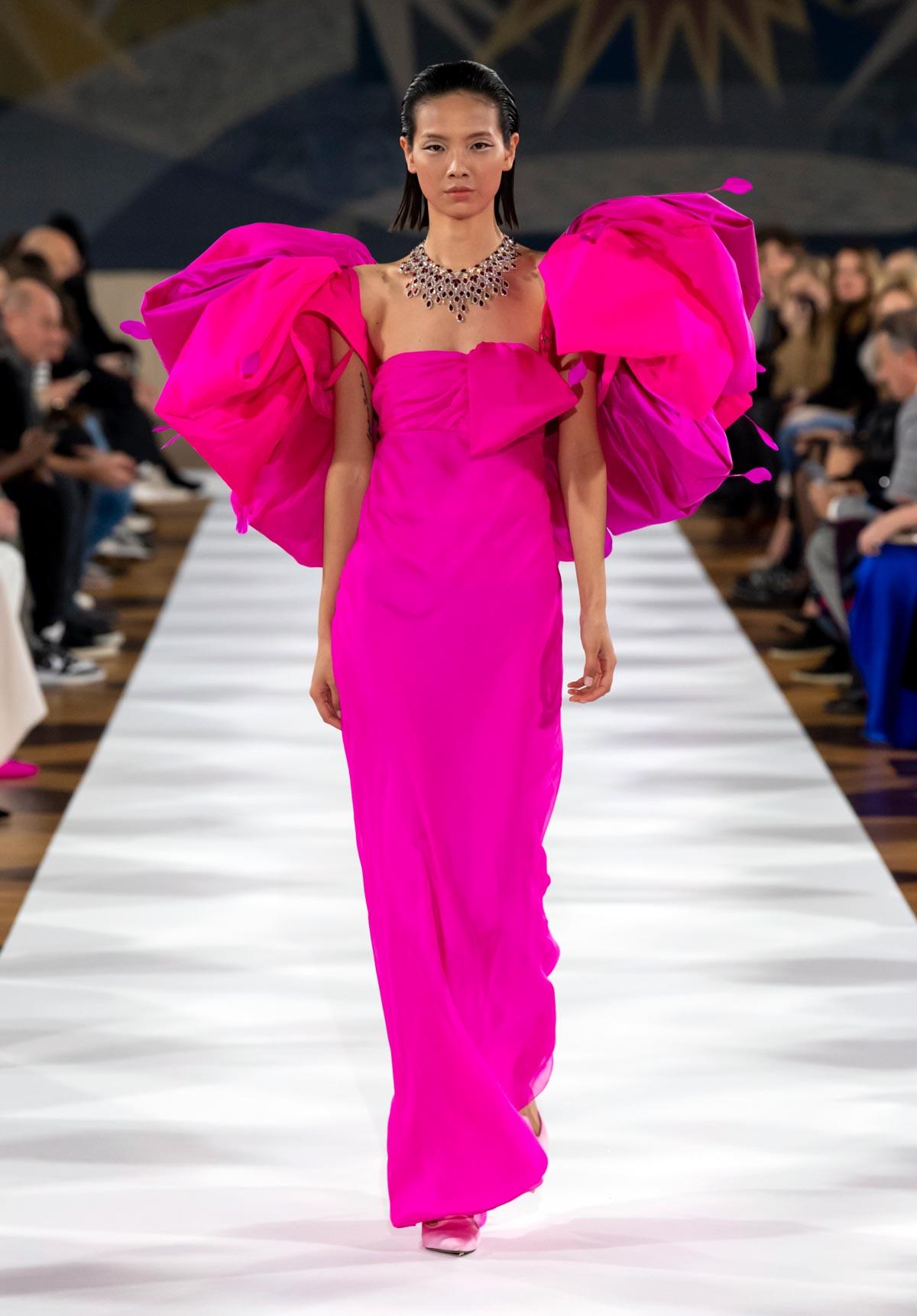 IMAGE: A model showcases a neon pink gown with exaggerated sleeves.
IMAGE: Definitely the most colourful show this year at Paris Fashion Week.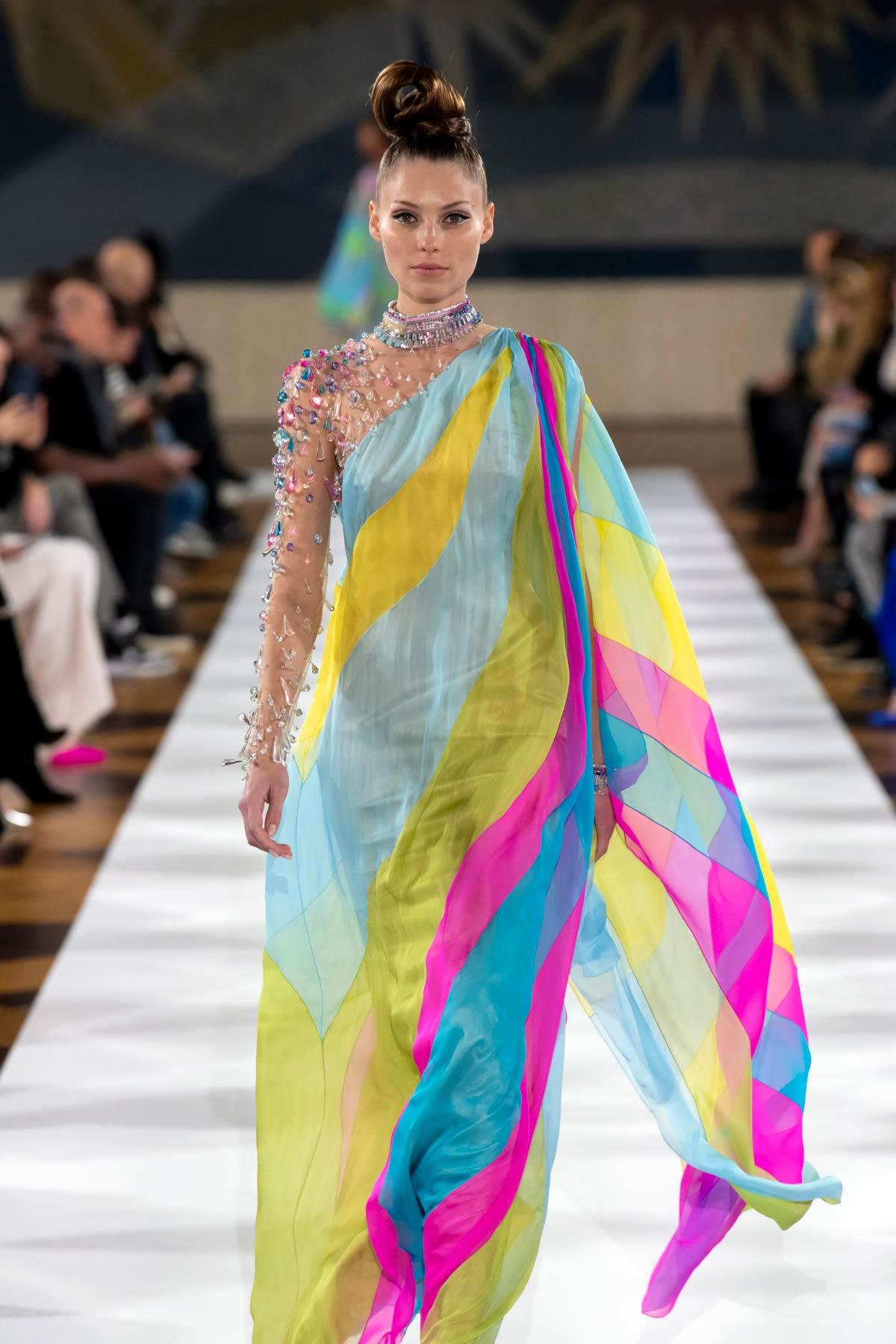 IMAGE: Showcasing colours of the rainbow, the silhouettes featured hand-embroidered work.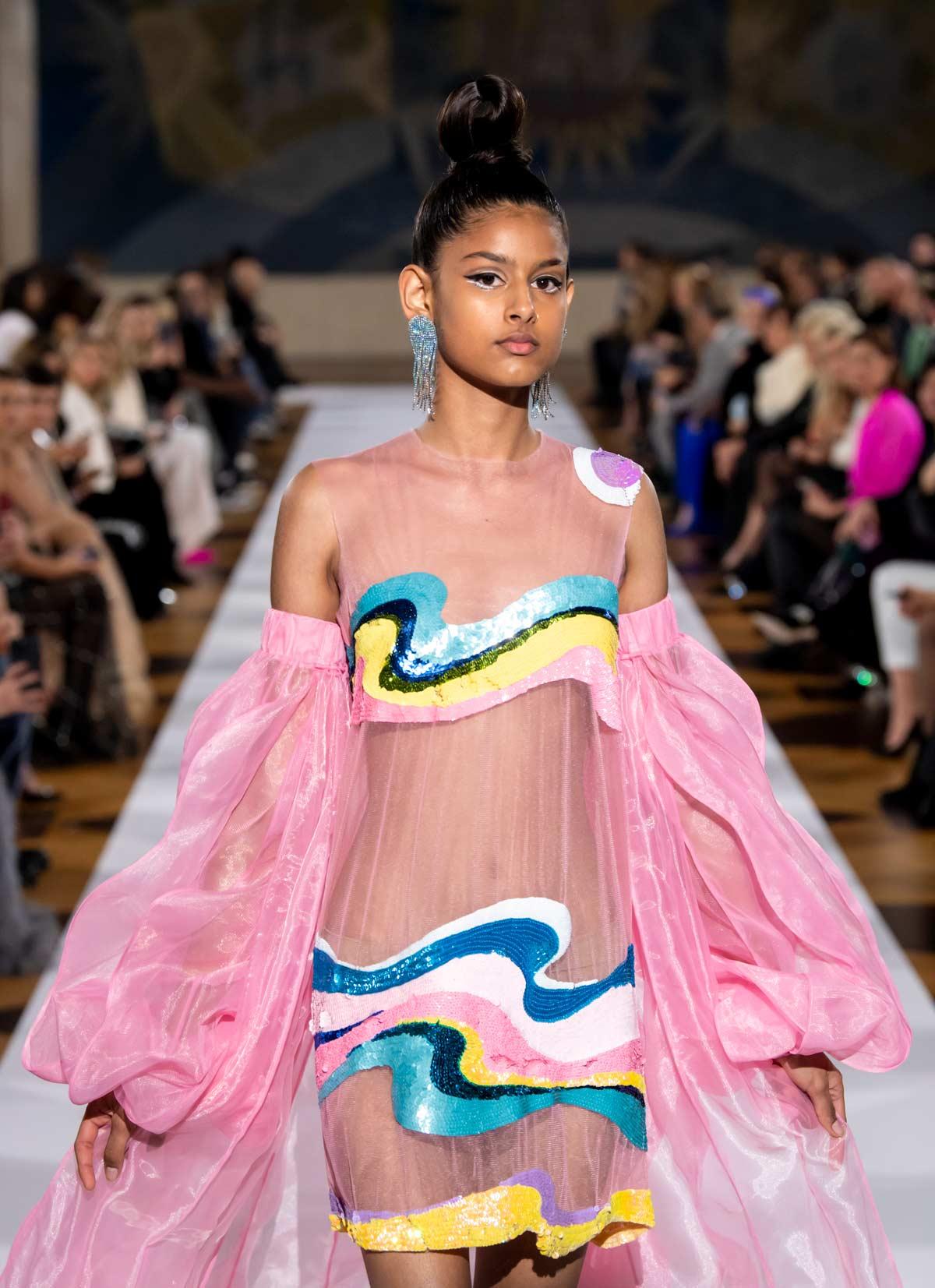 IMAGE: 'My sincere desire is that my heroines decorate this world, bringing beauty, happiness and confidence,' Designer Yanina Yulia posted on Instagram.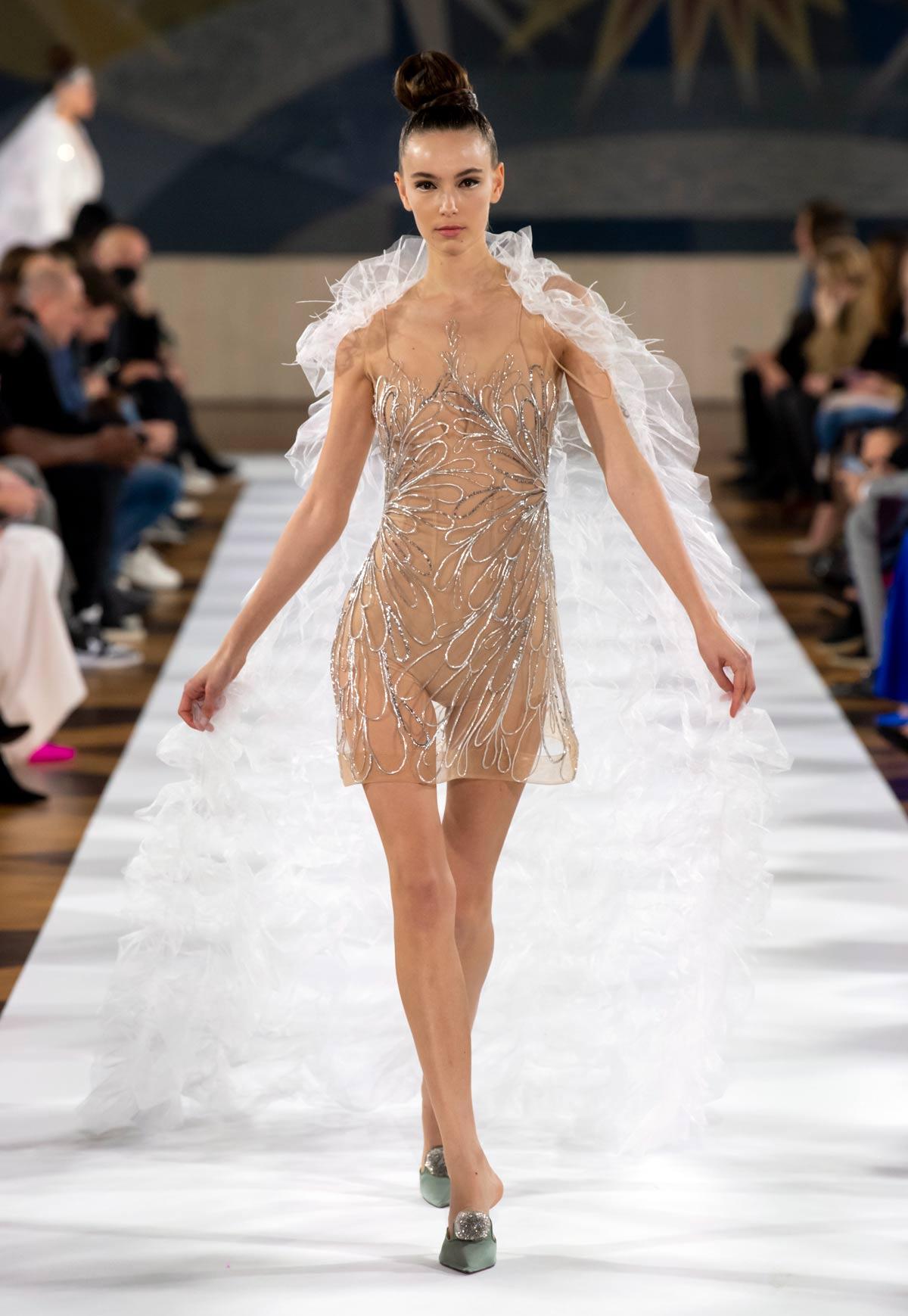 IMAGE: A model rocks a nude look, styled with a ruffled veil.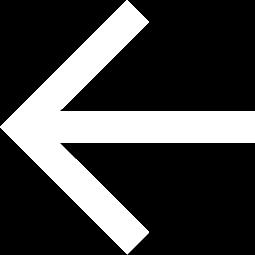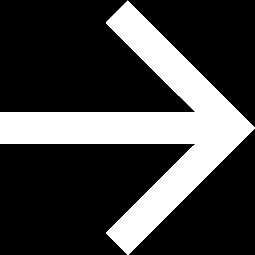 X