The 47 year old actor and fitness icon spoke about fighting insecurities, dealing with temper issues and more at the launch of her book Happy For No Reason.
Videos: Afsar Dayatar/Rediff.com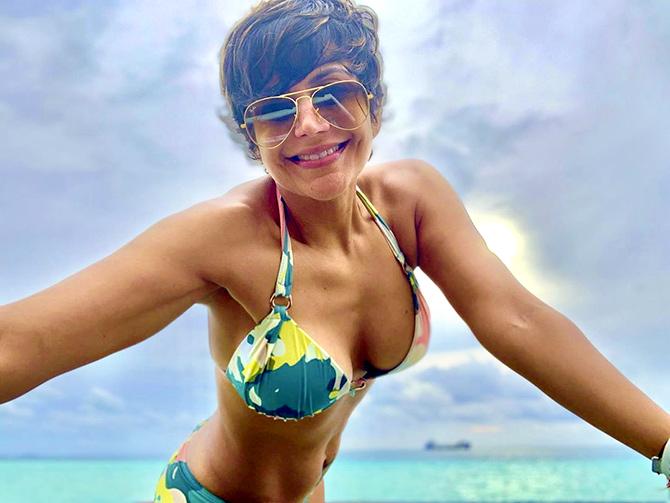 Have you also, like most of us reading this, wondered how Mandira Bedi is always in a happy state of mind?
At 47, the actor and fitness icon who has more than a million followers on social media is an inspiration for many.
Did you know that Mandira Bedi used to have a bad temper?
At the launch of her book Happy for no Reason which she co-authored with musician-producer Satyadev Barman, the actor turned author talked about how much her life has changed over the last few years.
"I was very aware of the angry person I used to be. My husband and my mother were at the receiving end of my anger. In the middle of fighting with them or right after fighting with them, or saying something that I shouldn't have said, I would feel, this is not the person I would like to be. I don't like who I am becoming."
This awareness, according to Mandira, was the first step towards change.
In the video, she talks about how she took charge of the situation and turned her life around.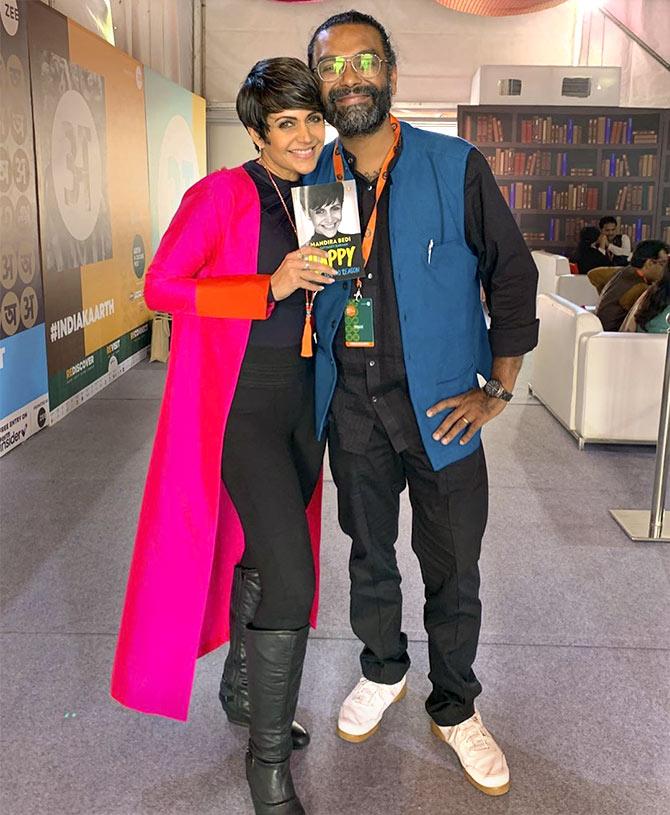 Being an actor, Mandira admitted that she used to be affected by what other people posted about their lives.
Gradually, she's learned to fight her insecurities and today, she says, she uses "social media to keep myself positive and honest."
She has also been subject to trolls and negative comments.
"If I put up a swimsuit picture, there was a time when there would be really nasty comments. Tu budhiya..bikini kyu pehni hui hai?"
Want to know what Mandira has to say to that? Don't miss her reaction in the video below:
Mandira is one of the few celebrities who is not scared of her age.
"Don't hide your age," she appeals other women. "Be proud of it (your age)," she insists.
For people who are on a journey of losing weight, here's Mandira's simple advice: