Old is gold discovers Rediff.com's Hitesh Harisinghani, who visited Auto Expo 2018.
Presenting some priceless beauties that he spotted at the expo.
Take a closer look, you'll notice that each of these vintage cars has a story to tell.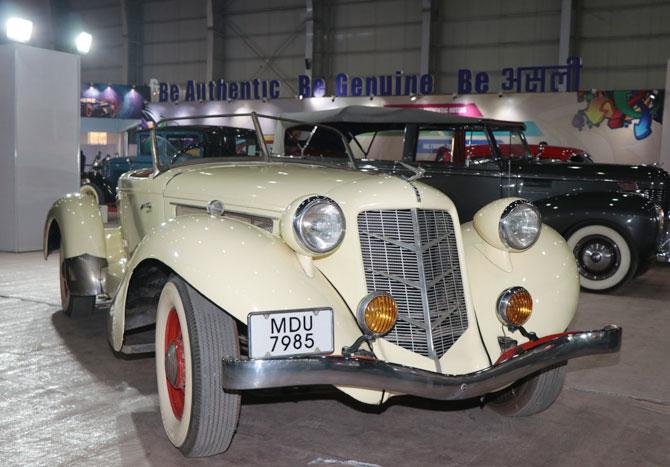 Diljeet Titus' Boat Tail Speedster dates back to 1935.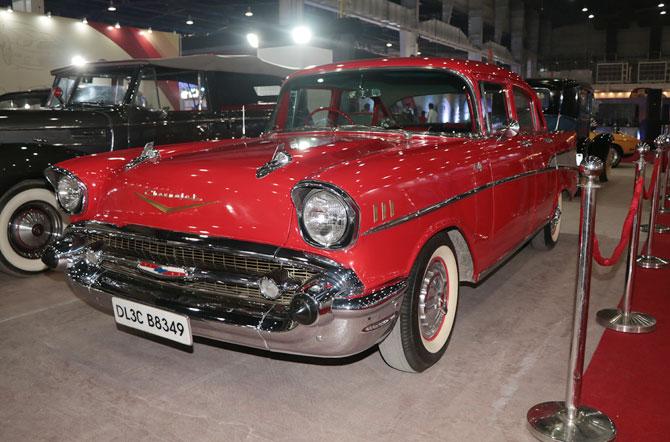 This 1957 Chevrolet Belair Sedan belongs to Diljeet as well. We can only imagine the pride on the owner's face while driving this beauty to the expo!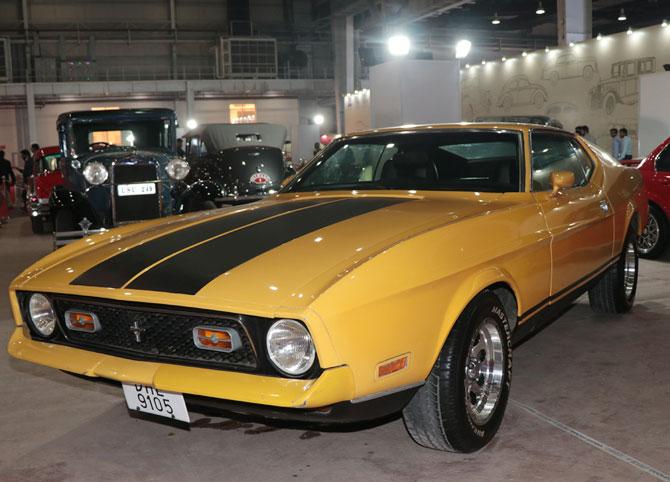 Zubin Songadwala's 1971 Ford Mustang commanded everyone's attention at the expo!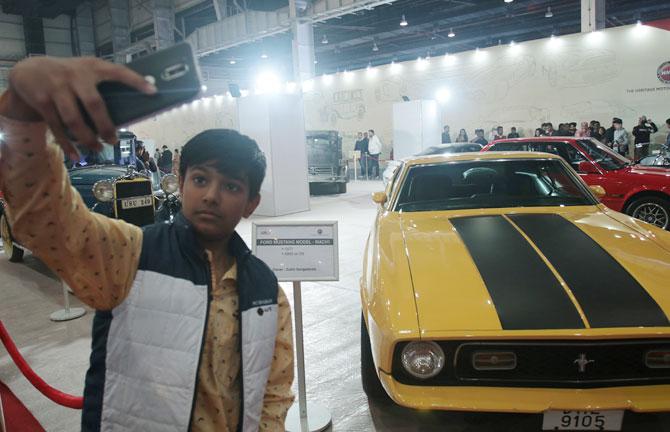 A selfie with the vintage cars in the background. Wonder how many likes this pic is going to get?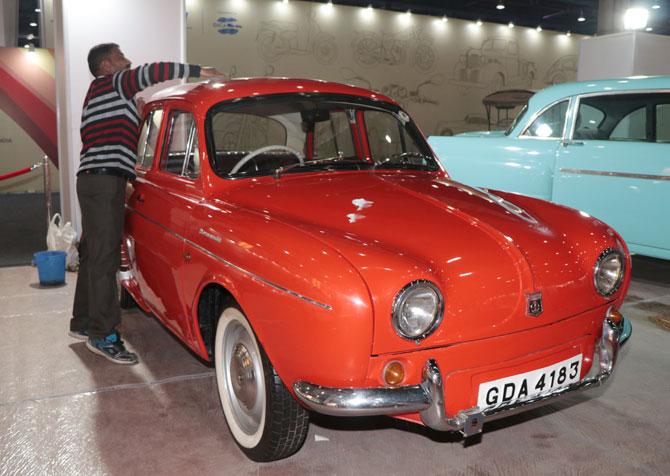 A red 1959 Renault Dauphine gets some extra attention.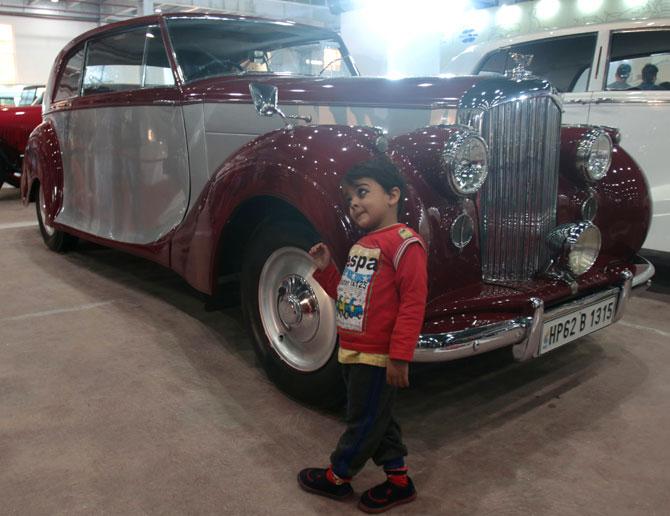 This Bentley Mulliner Mark had a adorable fan, who refused to budge.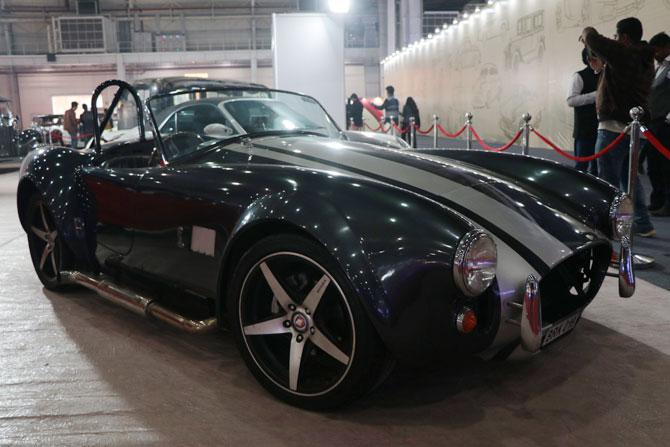 When was the last time you spotted a Shelby Cobra? It is the most knocked-off collectible automobiles of all time.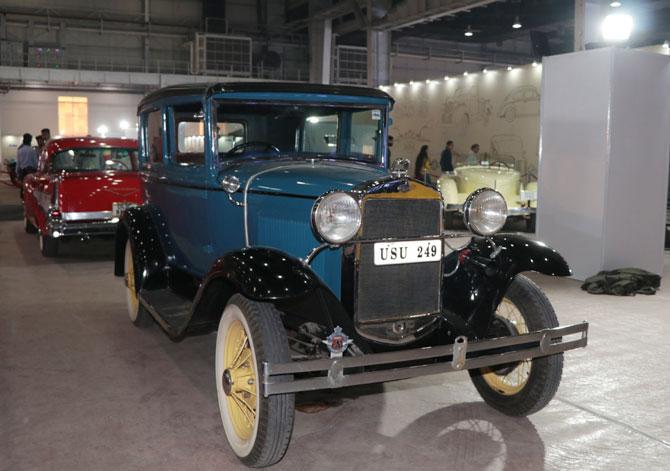 Shamsher Singh Kamal Shahani's Ford Model A, Tudor stands tall in all its glory. There was a time in history when this was the best-selling car.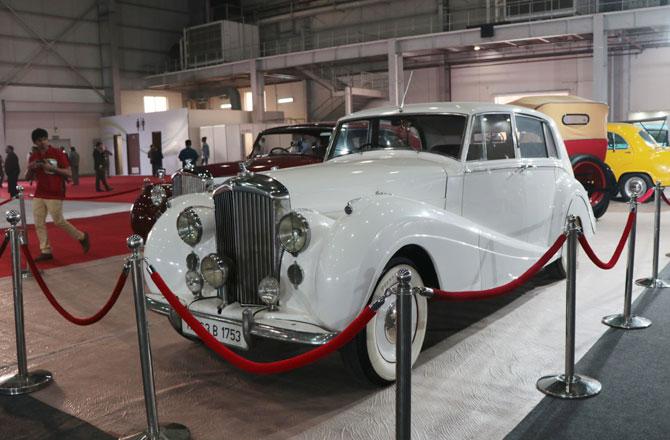 And finally, we have Ranjit Malik's Bentley MK VI in white. The Mark VI 4-door standard steel sports saloon was the first post-war luxury car from Bentley.