We invited you, our dear readers, to share with us your Enfield story. Akhtar Shaikh shares with us images of his dear bike from his Republic Day ride!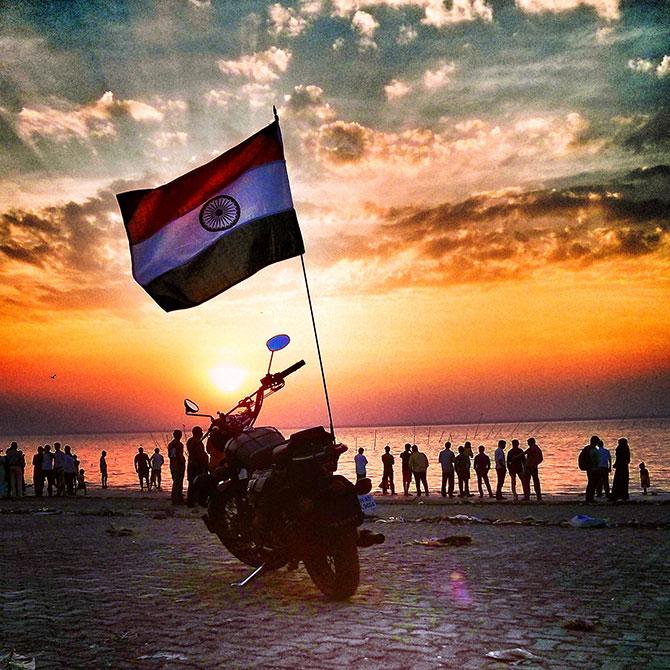 Akhtar Shaikh loves his Enfield.
He rides it to and from work every day and, we suspect, loves it more than anything else in this world.
And he doesn't need an excuse to show off his loyal steed to anyone willing to watch :-)
So when he heard of a ride on Republic Day in Navi Mumbai, Akhtar was prepared.
Armed with a camera (not to mention his protective gear), Akhtar Shaikh set out.
Snapshots from his memorable ride:
A lucky dog has his day! (Though we wonder how he rode! Any guesses?)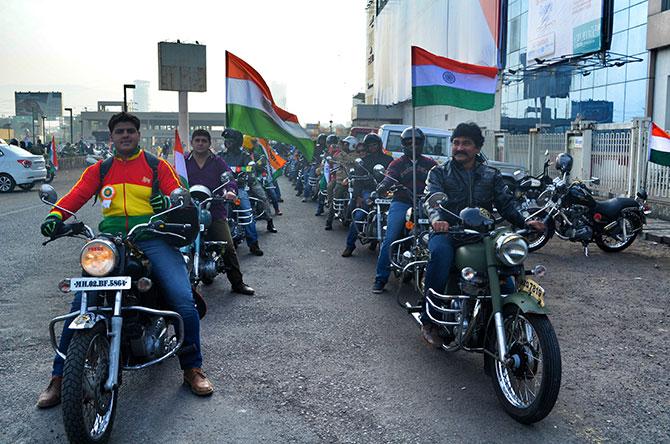 More than 600 riders came together for this ride.
This is the starting point in Navi Mumbai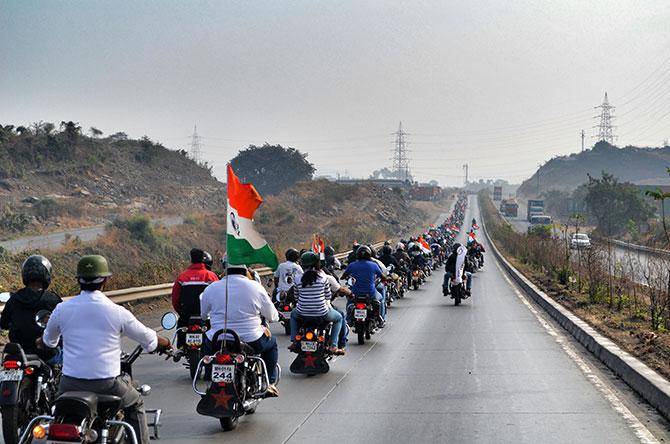 A sight to behold!
If you've watched these mean machines during their rides, you will know how hypnotic it is.
Unlike popular perception, riders participating in such rallies are very disciplined.
To make it even safer, a few pilot bikes will ensure the smooth flow of traffic.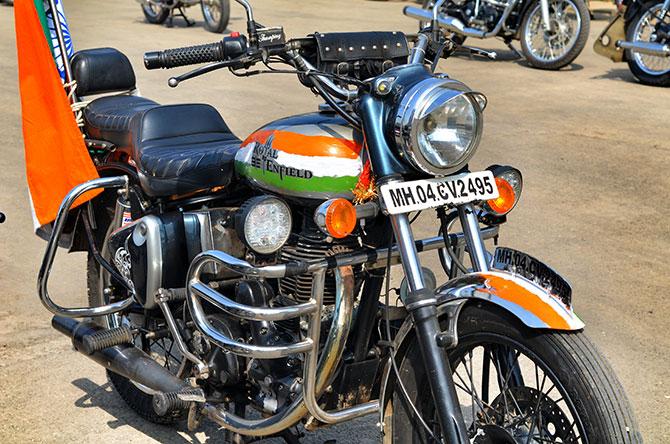 If you've used one, you'd probably agree that there's nothing more hypnotic than the thump of an Enfield.
In the spirit of Republic Day, Akhtar decided have a tricolour flutter along on his bike.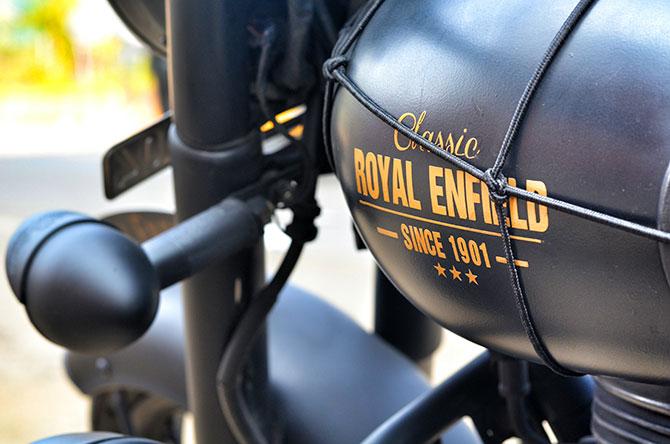 A close-up shot of the machine that reveals the heritage of its makers.
You too can tell us about your love affair with your Royal Enfield!
Do you have an interesting story to share?
Email it to getahead@rediff.co.in (subject line: My Bike Affair) along with photographs and we will publish the best responses right here on Rediff.com.
So what are you waiting for? HURRY!
Photographs: Akhtar Shaikh/Rediff.com