A combination of add-on insurance covers can be helpful in managing finances and making life much easier, says Dhirendra Mahyavanshi.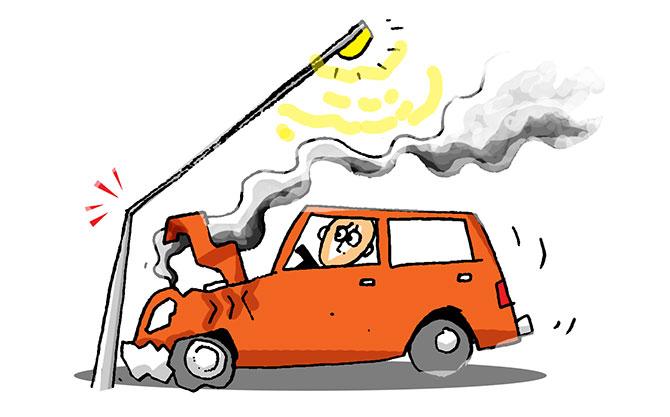 A car is one of our most prized possessions. It is not only a means of transport but an extension of our personality and a style-statement.
Buying a car is one of the most important financial decisions an individual can take. Which is why, in addition to a motor insurance policy, car owners should also consider add-on plans.
As the name suggests, these plans offer insurance for several damages or events in addition to own damage and third party liability insurance that a regular car insurance policy offers.
Add-ons have the potential to save the car owner a huge amount of money.
Here are some of the most relevant add-ons which can get you the most out of your motor insurance policy:
1. Zero Depreciation cover
One of the most popular add-ons currently offered in the market, the zero depreciation cover entitles the buyer to claim the full cost of car parts damaged in an accident.
Most standard motor insurance policies reimburse only the depreciated value of the car parts and not the replacement value.
Typically, most insurance companies factor in a standard depreciation while calculating the reimbursement amount.
However, a zero depreciation add-on cover enables the owner to receive the full cost of replacing car parts without accounting for such deductions as deprecation.
Generally, three- to five-year old vehicles are eligible for this cover and it is available for a maximum of two claims during the policy period.
2. No Claim Bonus Protect cover
No Claim Bonus (NCB) is a facility offered to those policyholders who have not filed for even a single claim during a policy year.
This facility is offered in the form of a discount on own damage premium and directly translates into lower premium for the subsequent year.
NCB usually starts at 20 per cent and increases annually with every claim-free year up to a maximum of 50 per cent.
Once a claim is made, the car owner is not entitled to NCB.
An NCB Protect add-on entitles the owner to retain the NCB and receive a discount as per the schedule, even if s/he lodges a claim during a policy period. This helps the owner preserve the discount available on the subsequent year's premium.
This benefit is generally not available if the owner has made more than one own damage claim or a total loss claim.
Additionally, this benefit can only be availed if the car owner has not made a claim in the two preceding years.
This cover is usually not available for vehicles that are older than three years.
3. Engine Protect cover
The engine is the heart of the vehicle and requires special attention. However, engine repair can be costly, especially in high-end cars.
Ordinary comprehensive car insurance policies do not offer coverage for the damages to the engine.
An Engine Protect or Machinery Breakdown cover compensates for the cost of repairing engines and covers even those engine-related repairs that are not related to accidents.
This add-on could be particularly useful for those living in areas where frequent water-logging increases the chances of damage to the engine.
4. Return to Invoice cover
A Return to Invoice cover ensures that in the event of a car theft or total loss of the car, the owner is reimbursed the original invoice value of the car along with registration charges and road tax paid at the time of purchase, instead of just the insured declared value (IDV).
IDV is the depreciated value of the car.
Basically, such an add-on will make good the difference between the approved claim amount of the car and the original purchase (on road) price of the vehicle in case of total loss.
Most insurance companies offer this add-on cover for cars only below three years of age.
Additionally, if the same model is currently available at a price lower than the original purchase price, the former will be taken into account for the purpose of reimbursement.
5. Roadside Assistance cover
Roadside Assistance cover can be a useful add-on cover, especially for those who frequently use the car for their long-distance journeys.
Under this cover, insurance companies provide certain round-the-clock services such as refuelling, towing, change of flat tyre, battery related technical problems, etc. They can also arrange for mechanic and taxi service in case of a car breakdown.
6. Consumables cover
During repairs, minor components like lubricant, nuts and bolts, etc. are also replaced. These are called consumables and are added to the repair cost.
However, with a basic car insurance policy, these consumables are not paid by the insurance company.
A consumables cover add-on covers the cost of consumables replaced in case of an accident.
Add-on insurance covers save us from expenses incurred and inconvenience faced during a repair, breakdown, theft and maintenance of the car.
7. Daily Allowance cover
This is one of the most beneficial add-on covers, especially for those who are always looking to save money.
Under this cover, the insurer provides the insured with a monetary allowance for covering her/his daily transportation costs, in case the car has to stay in the garage for a few days for repair.
While the daily allowance amount could range from Rs 500 to Rs 1,000 per day, the number of days for which this allowance may be handed out could vary between 10 to 15 days.
At the same time, the car owner needs to be aware of certain exclusions related to authorised garages and period of repair.
---
Dhirendra Mahyavanshi is Co-founder, Turtlemint, an InsurTech Company. He can be reached at dhirendra@turtlemint.com
---