If your daughter's height and weight have always been below average, then this is her growth pattern, advises rediffGURU Dr Deepa Suvarna.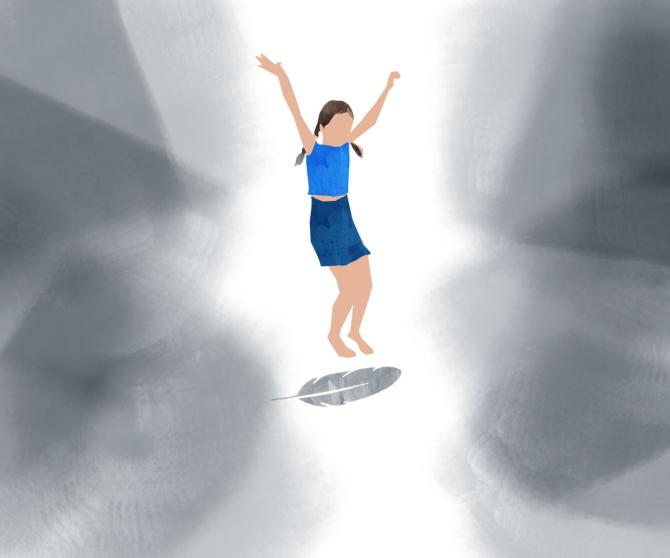 Are you worried about your child's health, weight or growth milestones?
Most parents are and would like advice from a medical expert to know they are on the right track.
Dr Deepa Suvarna is a practising paediatrician with 25 years of experience.
She completed her MD in paediatrics from the TN Medical College and BYL Nair Hospital and her MBBS from the King Edward Memorial Hospital and Seth Gordhandas Sunderdas Medical College. She holds a diploma in child health from the College of Physicians and Surgeons.
Ask rediffGURU Dr Deepa Suvarna your questions HERE.
Divya: Hi Dr. My son is 5. He often gets rashes on his body. Since he is a very active kid we give him a bath twice a day and regularly advise him to wash his hands and face. His specialist recommended Dermadew. But the problems reoccurs every few months.
Harsh soaps will lead to dryness.
Use Dermadew or Aquasoft body wash instead of soap.
Continue use of moisturizer post bath.
Shailaja: My son is 13 years old. His height is more than normal, he is currently 5'10" tall. Because of his height he looks older than his age. His height has grown a lot since he turned 10. He has no health problems otherwise. Is this normal, Dr?
It depends on the height of other family members like parents, uncles and grandparents.
Also, has he developed any signs of puberty?
This sudden growth spurt usually indicates start of puberty and final height is generally an average of parental heights.
To determine whether this is part of the pubertal growth spurt, bone x-rays are advised.
Vishal: My daughter is about to turn 10. Her weight has been hovering around 25 kg since almost 2-3 years. Is this a cause for concern?
It depends on multiple factors.
How has her growth been in the past 10 years? If her height and weight have always been below average, then this is her growth pattern.
Twenty-five kg is below average for 10 years but in the normal range.
If there has been a slowing or a dip in her growth curve over the past two years, then she needs to be checked for iron deficiency and hormonal problems like hypothyroidism for example.
Anonymous: Hello Dr Deepa, my son is 6.5 m & is on tummy time for most of the day. While he rolls over from back to tummy & tummy to back, he is yet to crawl. At what month do babies generally crawl? Also he sits with support -when is the time by when they sit - especially asking for feeding solids. At the moment i hold him in sitting position to feed.
Crawling on knees occurs after eight months.
At this age, he will sit with support or with hands placed forward as support.
Independent sitting is also after eight months.
For feeding, you can use a baby rocker or place cushions behind and on the sides to support him.
Shailesh: hi, actually whenever we visit any place my kids get affected by fever or cough what will be the suggestion we always take care with there health but still having the same issue thanks
Probably due to change of weather. Ensure healthy food intake, plenty of fluids. They will grow out of this soon.
Ask rediffGURU Dr Deepa Suvarna your questions HERE.
---
Please Note: The questions and answers in this advisory are published to help the individual asking the question as well the large number of readers who read the same.
While we value our readers' requests for privacy and avoid using their actual names along with the question whenever a request is made, we regret that no question will be answered personally on e-mail.
All content and media herein is written and published online for informational purposes only. It is not a substitute for professional medical advice. It should not be relied on as your only source for advice.
Please always seek the guidance of your doctor or a qualified health professional with any questions you may have regarding your health or a medical condition. Do not ever disregard the advice of a medical professional, or delay in seeking it because of something you have read herein.
If you believe you may have a medical or mental health emergency, please call your doctor, go to the nearest hospital, or call emergency services or emergency helplines immediately. If you choose to rely on any information provided herein, you do so solely at your own risk.
Opinions expressed herein cannot necessarily provide advice to fit the exact specifics of the issues of the person requesting advice.