HR Guru Mayank Rautela offers practical advice.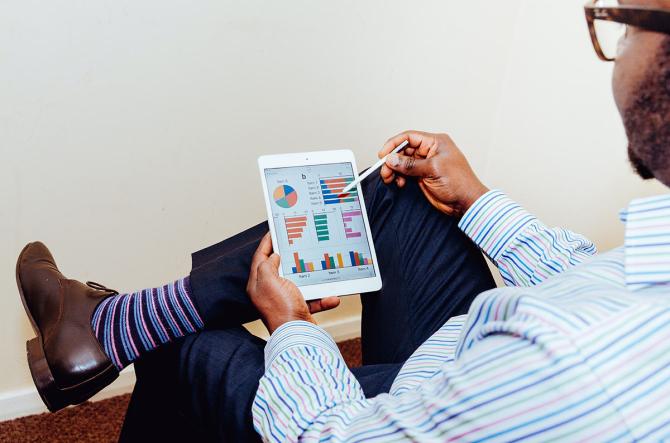 Dear reader, are you just starting out in your career and want to know the right steps you need to take?
Not sure how to prepare for your first interview? Or your first online interview?
Struggling with office politics? Or with working from home?
Have a bad boss? Or a colleague who is undermining you?
Nobody seems to listen to you at meetings?
Have you hit a dead-end at work and see no way out?
Please send in your concerns to our HR guru Mayank Rautela at getahead@rediff.co.in. (Subject: Mayank, can you help?).
Dear Mayank,
I am working for a private firm for the last 30 years (since 1992).
My basic and DA is very low (Rs 21,000).
As you know, everything is calculated on basic DA salary. My service of 30 years will yield only some Rs 3 lakhs of gratuity when I leave this job.
Even my PF is calculated on Rs 21,000 so it also does not cross Rs 7 lakhs after such a long service.
Are there any rules for setting basic and DA? I am from Karnataka.
In India, people like me who are working in the private sector are affected. Even after working for 30 years, if my total settlement is not crossing Rs 10 lakhs, it is very unfortunate.
How does the government expect us to live the rest of our lives with these Rs 10 lakhs?
Are there any rules to set it right? Please help and suggest.
Thanks and regards
M Naik
Dear Mr Naik,
You are right that retirement benefits are calculated based on the last drawn salary.
The law only defines minimum wages and if your salary is above the minimum wages as per your job, then the employer is not eligible to provide any additional wages.
At this stage, I can only advise you to continue your employment as a consultant after retirement.
Dear Sir,
I am working as ERP functional consultant but don't have a degree. Hence, I am not getting the right package.
I have strong technical skills related to ERP with all domains, especially in material management.
Request you please help me and guide the way forward.
Thanks and regards,
Prasad
Hi Prasad.
Your salary and your degree are not always linked.
A degree will help you get a good job but, to sustain it, one needs skills and competencies. These are acquired by constant learning and upgradation.
If you are an ERP expert in the materials management domain, then look for an assignment in a company where your skill sets are valued and rewarded.
Dear Sir,
I am presently working as an HR executive in a waste management company since the last 2.5 years. It is a plastics recycling business of two plants located in Hyderabad and Vizag.
I joined as fresher.
I have seen that the value for HR is very less among my colleagues and plant head.
Workers are being asked to work continuously without off 16 hours a day, for 10 days or more.
As our company is an MNC, we do have policies for work hours where policy states no overtime or comp off is allowed for company employees.
When I try to tell the HOD this, he is not taking it seriously and shouting that he too knows policies and all.
Another concern is that, due to this type of pressure and no value for HR, I have decided to move on to another job with a 40 per cent hike.
When I gave my resignation, my HRBP has taken it to CHRO level and made promises to improve the situation.
As I am a B Tech and MBA graduate, I have got a better offer even though it is a contract role.
I would like to join that job (Tata Boeing Aerospace). Due to staying back at present, I am feeling very low. My confidence is low as value given is very less.
Do suggest whether I should stay back and trust the word given by my HRBP or to move to another job. In this recycling business, I am the only one HR executive working.
Please do keep my identity private.
I think since you have got a job in a Tata company, you must grab it with both hands.
The nature of contractual employment in today's world has limited impact.
Do check the process of extending the contract and regularising the employment.
The current job does not seem to be with an employer with whom you should continue.
Dear Sir,
I'm working in the HR compliance department.
I am wondering whether I should continue in the compliance department or look for general HR or administrative role.
I would also like to know what career development is possible in compliance.
Please don't reveal my name.
HR compliance is one of the core functions of HR and does have a steady career growth.
However, this is one HR function that many organisations are outsourcing.
You must explore other areas within HR, especially if you want to head the HR department in an organisation.
Dear Mayank,
Greetings! I would like to keep our name and organisation confidential.
Here is the issue.
We hired a lady in 2020 July during the pandemic. We have given her an assignment. She was in that assignment for only four months before the client has asked her to be replaced as she wasn't concentrating on her work.
In January 2021, she got married. She wanted leave for a couple of weeks and an advance of Rs 2 lakhs which we gave and which was subsequently deducted from her salary month on month.
She became pregnant and we gave her maternity leave also.
In the first week of December 2021, when we proposed her to an MNC, we came to know that she had joined this particular MNC in September 2020.
She is still on this MNC's rolls and they are paying her salary. She also availed leave for her marriage and maternity from that organisation.
We are also paying her salary.
She is working with both these organisations full time. My company and I feel cheated. How do we address this? I want to recover the money paid to her as salary, is that a possibility?
Regards,
D
What the employee did is professionally, ethically and legally inappropriate.
You can contact the other employer and collectively file a legal case against this employee.
You can read all of Mayank Rautela's columns here.
---
Mayank Rautela is the chief human resources officer at Care Hospitals.
He is a management graduate from the Symbiosis Institute of Management Studies and holds a master's degree in labour laws from Pune University.
He has over two decades of experience in the field of general management, strategic human resources, global mergers and integrations and change management.
He has held various leadership positions across marquee companies, including the Piramal Group, the Tata Group and multinational healthcare organisations like CR Bard and Becton & Dickinson.
Please send in your workplace concerns to Mayank Rautela at getahead@rediff.co.in. (Subject: Mayank, can you help?), along with your name, age, where you work (eg, Mumbai, Lucknow, Agartala) and job profile. Do let us know if you wish to keep your question anonymous.
Please Note: This is not a recruitment service. This column is an advisory.