The Bollywood actor revealed her love for animals and spent time at a pet grooming salon.
Actor Shamita Shetty recently inaugurated 'Pups and Cuts' a pet spa in Mumbai.
The animal lover spent some time interacting with founder Swati Wadhwani at the pet salon in Chembur learning about the various products and services offered at the spa.
It was adorable to see the actor pamper the pets and cuddle them.
Check out these pictures.
All photos: Kind courtesy Kevin Harding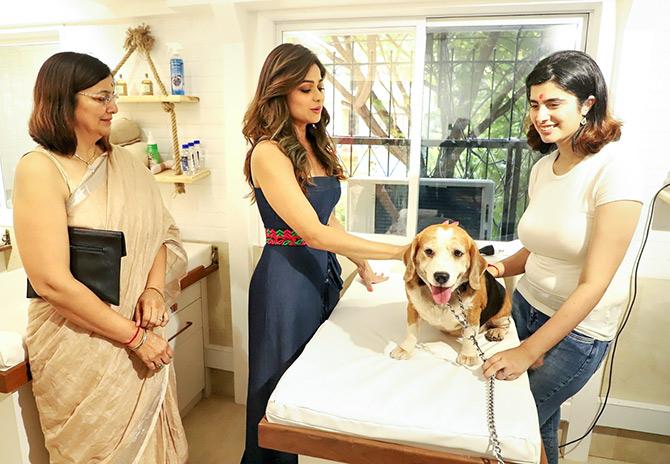 Shamita is seen interacting with a friendly dog at the salon as Swati Wadhwani looks on.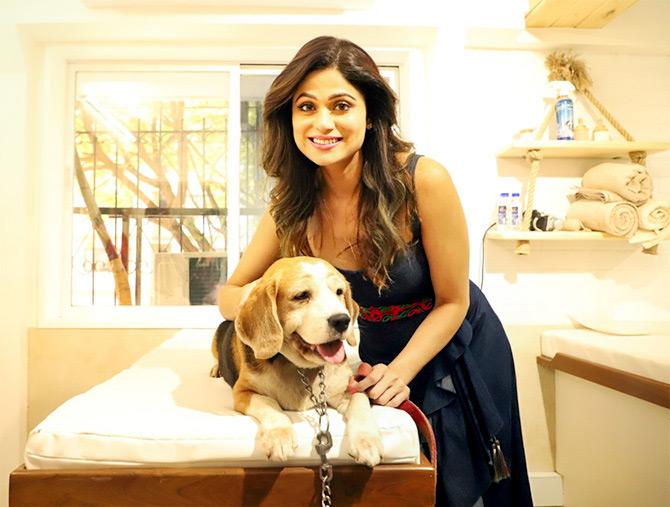 The pet seems to be enjoying all the attention.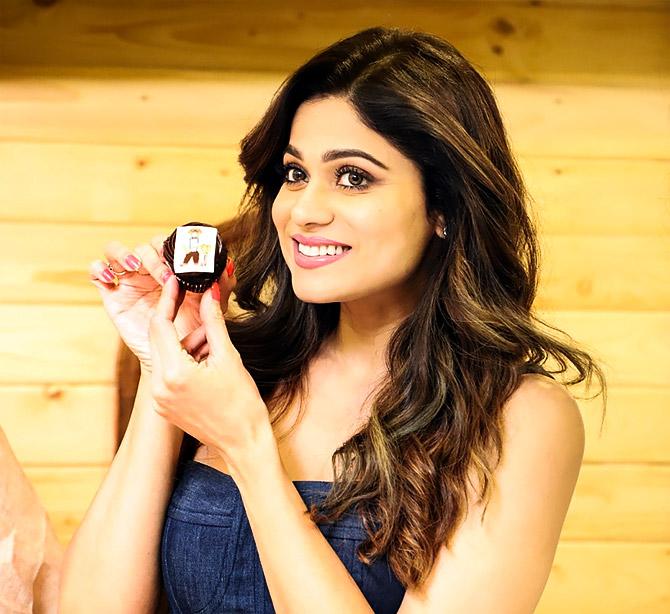 The actor unveils the super cute logo of Pups and Cuts.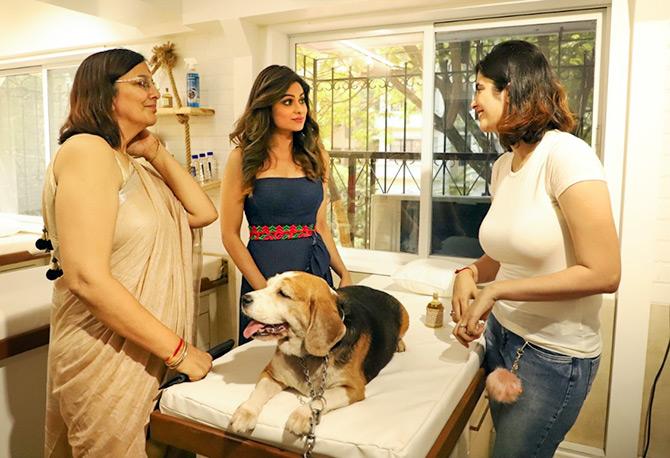 Shamita seemed to be impressed with the founder's idea of pampering pets in the city.