Understanding India's cricketer of the moment.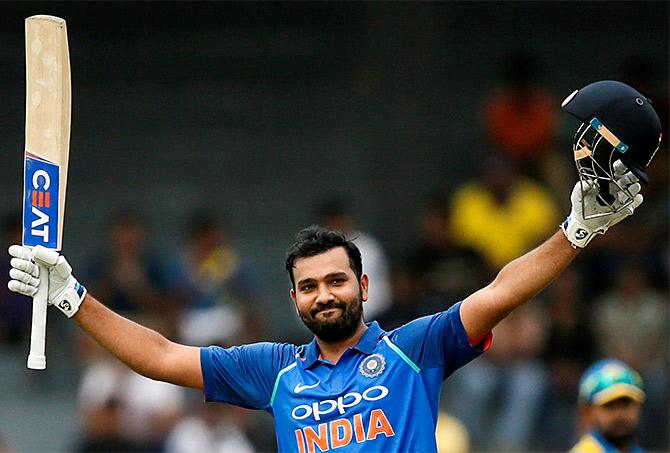 Photograph: Dinuka Liyanawatte/Reuters
When opener Rohit Sharma hit his third 200 in One-Day Internationals (ODIs) yesterday, he not only enhanced his status as one of the finest limited overs batsman of his generation, but also smashed several records.
It has also another milestones in a year that Sharma himself has called the 'best year' of his decade-old international career. Apart from his three double tons, he has scored seven hundreds this year (six in ODIs and one in Tests) -- all of this after a thigh surgery last November.
What inspires Sharma to keep going?
The cricketer often shares thoughts from famous writers and thinkers who inspire him.
Take a look..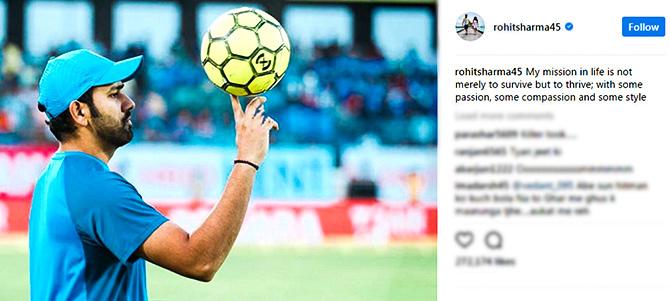 By Maya Angelou, writer and activist.
Photographs: @rohitsharma45/Instagram.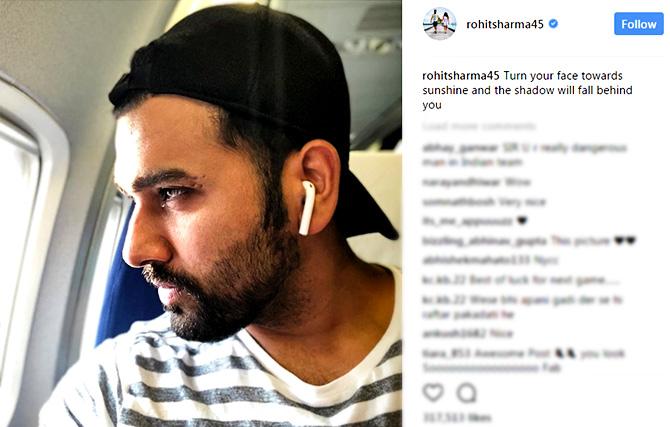 Inspired by Walt Whitman, poet, essayist and journalist.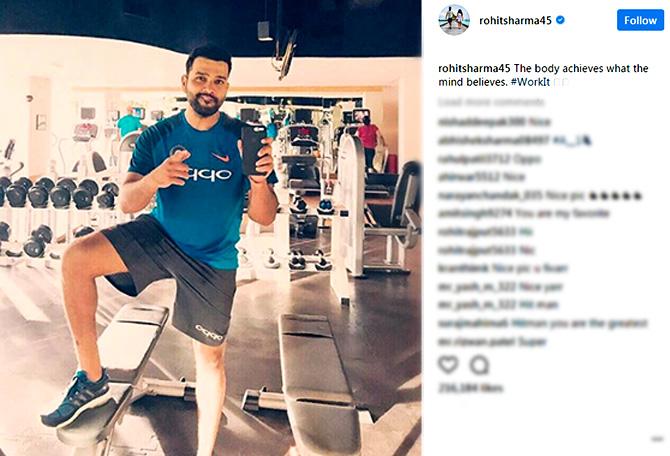 Inspired by Napoleon Hill, author of best-selling self-help books.
By Theodore Roosevelt, the 26th American President.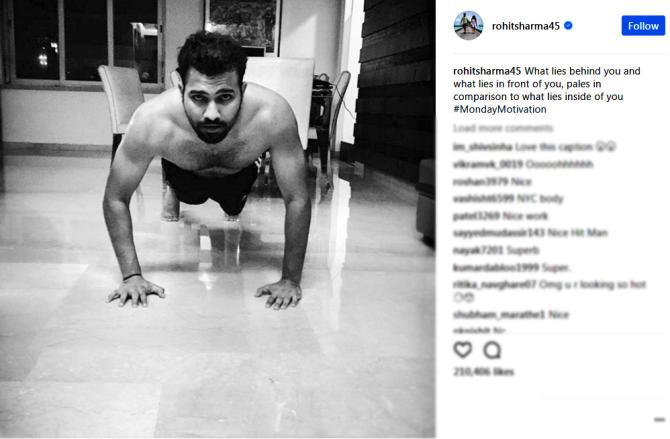 By Ralph Waldo Emerson, essayist and poet.