Son of a daily wage labourer, roadside vendor, taxi driver, private tutor, landless farmer to magazine vendor crack IIT-JEE this year thanks to Bihar's Super 30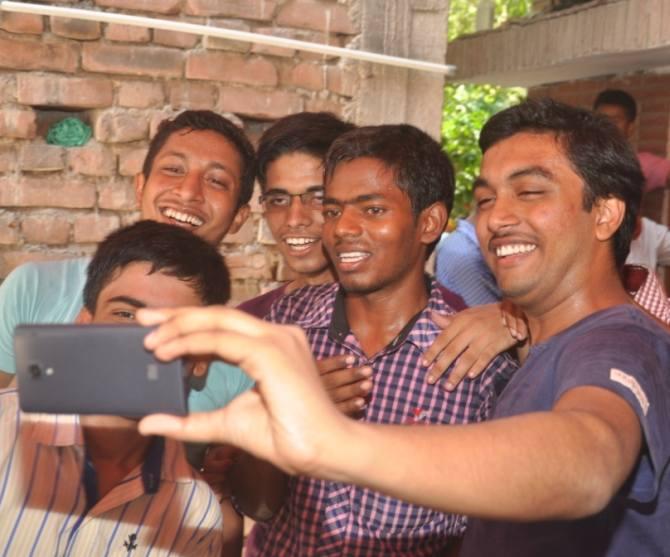 Photographs: M I Khan
Yet another year, and yet another tale of success for Super 30, the scheme run by Anand Kumar in Bihar that tutors children from poor and modest backgrounds to gain entrance into the hallowed Indian Institutes of Technology (IITs).
Twenty-five out of the 30 students made the grade this year when the results of JEE-Advance were announced Thursday, June 18.
The mood at Anand Kumar's residence, from where he runs Super 30, was upbeat. The successful students basked in the glory of their considerable achievements.
One of the Super 30 students got into the University of Tokyo this year and so did not take the JEE-Advance, and gave his place to another student.
Anand Kumar selects 30 meritorious students every year, mostly from poor families, and grooms them for the IIT entrance test. The students live with him for the duration, entirely at his expense.
The aim of the exercise is to ensure that anyone with the requisite ability can make it to the prestigious institutes.
Students whose fathers are daily wage earners, roadside vendors, and drivers have passed the test and ensured a bright future for themselves.
"Super 30 is just a big family for me. My wife, brother, mother and all my team members are attached to it. In today's materialistic world, this is what gives me solace and strength to carry on," says Anand Kumar, the remarkable man behind this successful venture.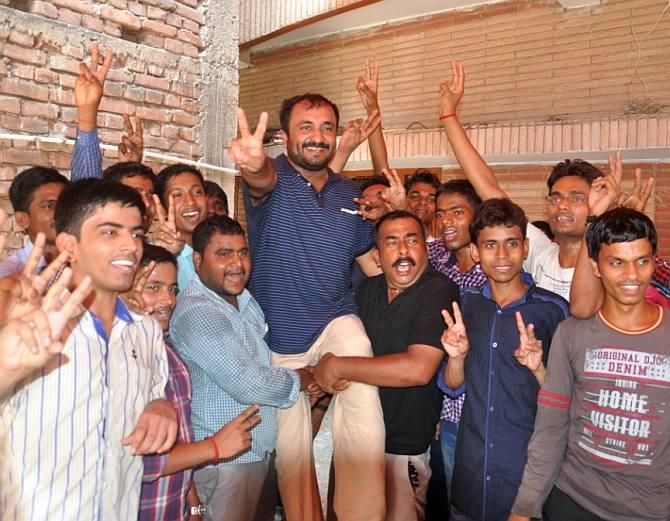 Among the successful students this year is Dhananjay Kumar, whose father is unemployed. His mother runs a small shop in the village of Patori in Samastipur. He has just one pair of clothes that he wears all year round.
Another student is Sumit Kumar, a resident of Masaurhi. His father, Satyendra Kumar, is an agricultural labourer.
Abhinav Verma is from Nalanda. His father too is an agricultural labourer and the family is very badly off.
"Had it not been for Anand Sir's Super 30, my son would not have been able to study at all. How can I afford all this? He was another father for my son," said Yogeshwar Kumar, an agricultural labourer whose son Prem Pal made it to the JEE-Advance.
Neeraj Kumar Jha from Madhubani got a good rank. His father, Bhagwan Jha is a driver in Kolkata. "I had never imagined that my son would come this far.
"He was bright, but I did not have the resources. It was sheer good fortune of my child that he got Anand Sir, who took the burden off me. Today, what he has done for my son is something I could have never imagined doing even for my closest relatives," said an emotional Bhagwan Jha.
"We worked hard. We could seek any help from Anand Sir or other teachers at any time. He was always there. If any of us fell ill, he took personal care of us," Neeraj Kumar said.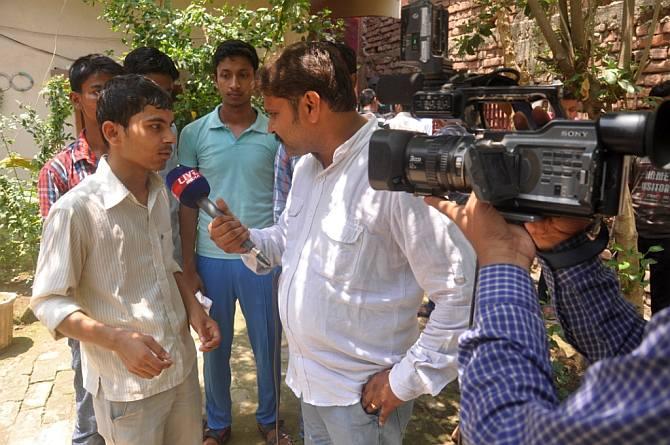 One of the students, Sujit Kumar, was doing the test again this year after failing last year.
"He was our 31st student as he wanted to appear for the JEE again, but could not do so by staying at home due to poverty. He stayed here and made it. His passion helped the other students too," Anand Kumar said.
Bhagawan Jha said he heard of Super 30 from the newspapers. "Luckily, my son impressed Anand Sir and that was the turning point in his life."
Satyam Kumar had to stop studies twice because there was no money to pay his fees.
"At Super 30, the only pressure was to study well. Everything else was taken care of. My parents did not have to bother about anything," says Kumar who is happy with his performance.
At a time when government funding for education is meagre and the quality of education poor, children from disadvantaged backgrounds who have a concerned, caring mentor can truly count themselves blessed.