Down the rabbit hole with Cooper Hefner :)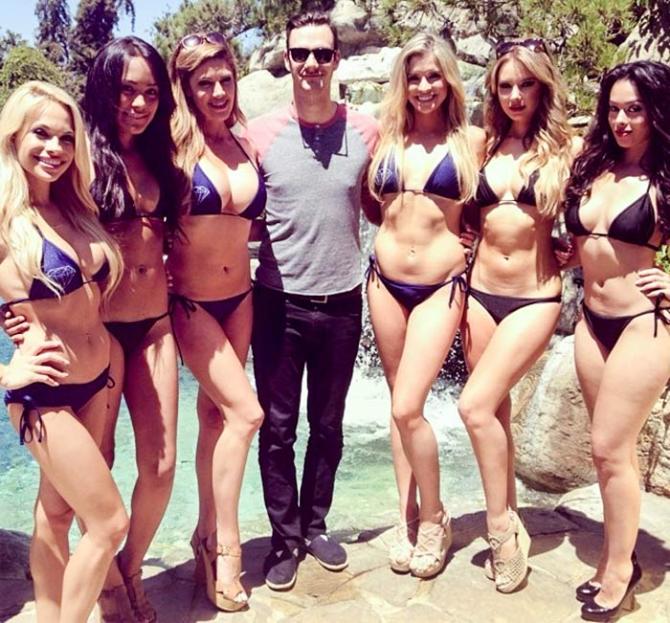 Photograph: @cooperbhefner/Instagram
As fantastic as the life might seem from outside, it is not easy to step into the shoes of Playboy founder Hugh Hefner. But -- based on what we have has seen so far -- Hef's son Cooper is doing a good job of it.
Good enough to land a place in the Forbes 30 Under 30 Class of 2018.
26-year-old Cooper Hefner, who is now the chief creative officer of Playboy Enterprises, is featured as a 'media' achiever, a category for those 'defining the world of news and content.'
'The son of Playboy's founder Hugh, has come a long way since being exiled from the company in 2015,' Forbes writes in his citation. 'He came on as Chief Creative Officer in 2016, and by 2017, he had brought back nudity, limited the brand to fewer, yet more lucrative, partnerships, and dialed back spending.'
Forbes adds, 'The company has seen earnings increase more than 39 per cent year over year and has big plans for 2018: Playboy will adopt a paywall model that relies on subscriptions and sponsored content, rather than clicks and traditional display ads.'
Cooper is the youngest of Hugh Hefner's four children, but probably the one most similar to him.
Like his father (Hef was an infantry clerk), he has enlisted in the military and is part of the California State Military Reserve.
And he shares his father's vision for Playboy.
After Hugh Hefner's death in September, the Daily Mail wrote, '[Cooper] has already established himself as a change-maker at Playboy Enterprises... and hopes to translate the rebellious nature Playboy had in its early days to his generation.'
Here's a peek into the insane life of the young millionaire.
Video compilation: Hitesh Harisinghani/Rediff.com