Hitesh Harisinghani/Rediff.com decided to check out the third edition of The Mud Rush. Other than muddy boots and a muddy pair of jeans, this is what he came back with.
Would you crawl though mud on your elbows and knees?
Would you run up a curved wall in an attempt to grab a rope that would allow you to haul yourself up?
Would you risk a broken nose?
And would you pay Rs 2,500 to do all this?
Well, 4,500 people -- including a 10-year-old child and a 55-year-old man, according to the organisers -- did.
They wound their way to Dudhani lake in Silvassa, a three hour drive from Mumbai, last weekend to participate in the third edition of The Mud Rush.
Participants are required to go through a five kilometre long convoluted obstacle course -- this year, they had 21 obstacles and, of course, a whole lot of MUD to overcome.
Those who manage complete it get a medal for their effort.
Here are some glimpses of what goes on at The Mud Rush.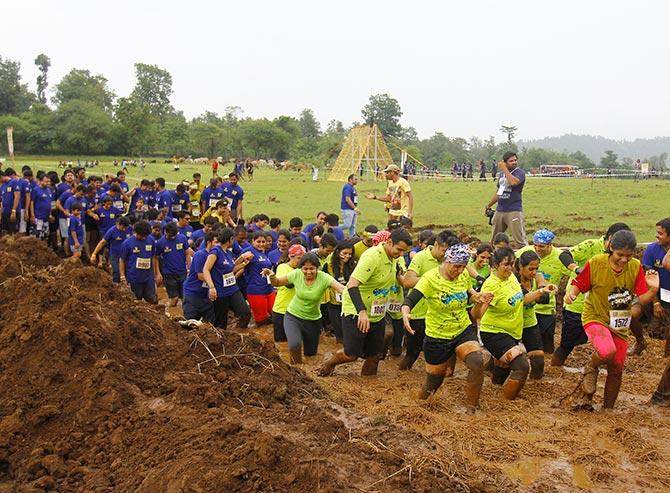 The muddy affair begins.
A mud facial does not seem to be what these two ladies had in mind.
No obstacle seems to be too much for this determined participant.
Even though many felt this was the toughest obstacle of all.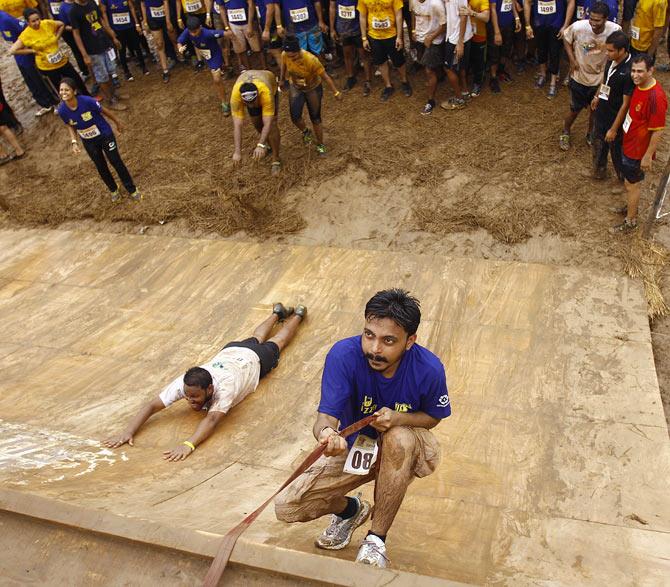 You either ran up fast enough to grab the strap or slid down all the way. What fun!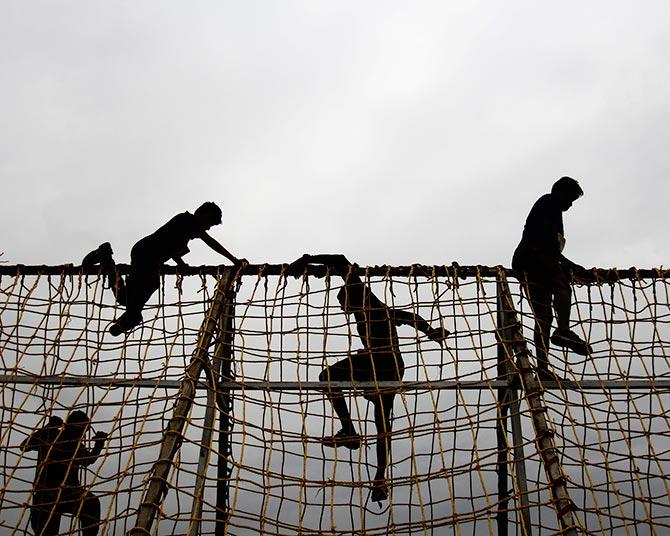 Twenty-one obstacles... and people pay to do this!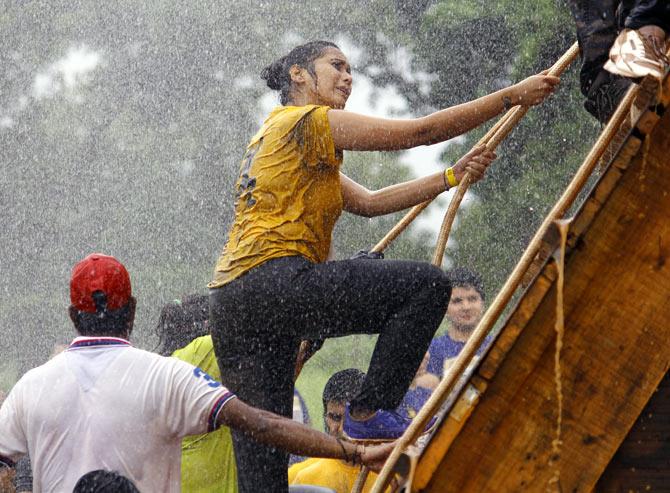 If it's not the mud, it's the water... yet, they forge ahead.
Selfie time... :)
Or simply pose for the camera...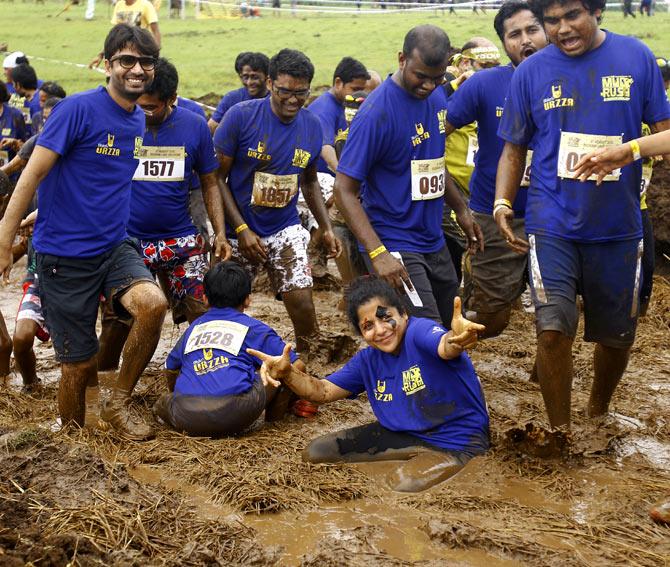 Age no bar :)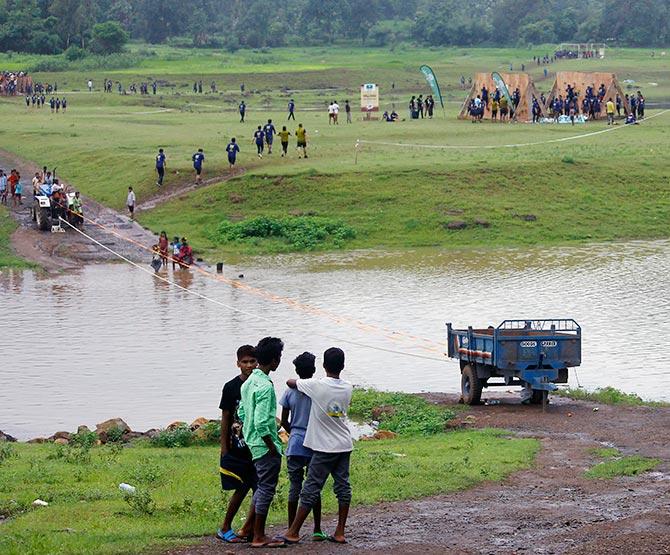 Green as far as the eye can see... The location's fantastic.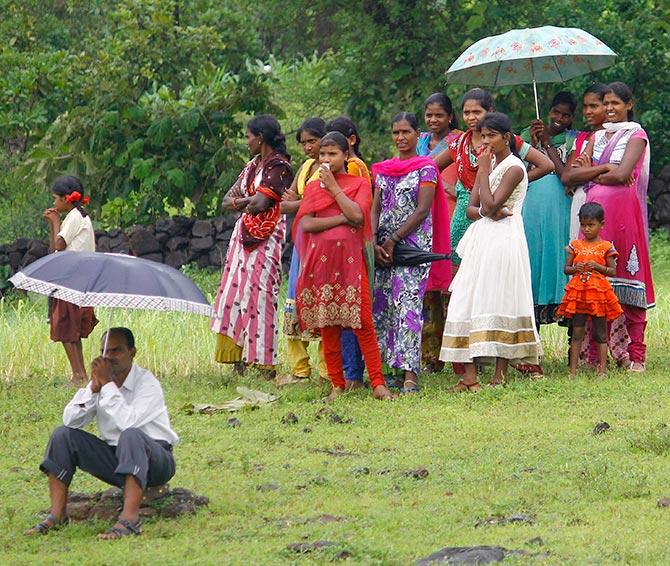 Villagers who live nearby can't figure out what the fuss is all about.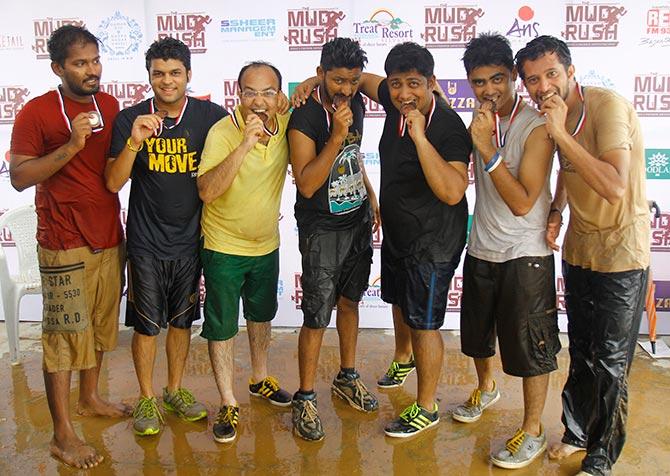 Finally, a medal for everyone who completes the course.