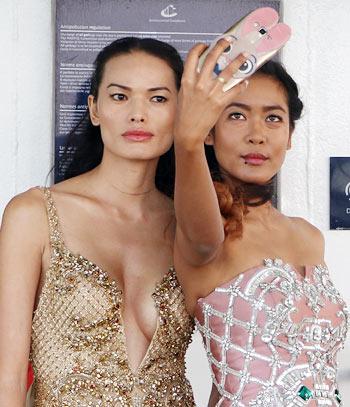 Rediff.com's Hitesh Harisinghani gets a sneak-peek at all the action before LFW's opening ceremony.
Ever wondered how models keep themselves busy before a fashion show? '
Do they spend time on their cellphones, do last minute touch-ups or indulge in some friendly chat?
Clueless?
These pics have the answers!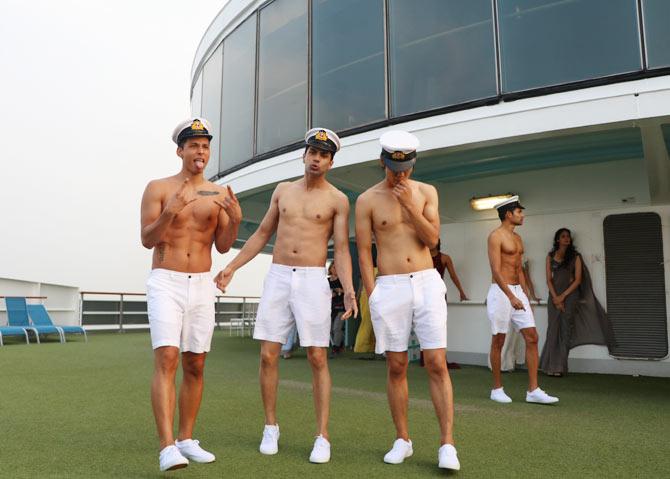 IMAGE: Looks like a little goofing around is an excellent way to unwind.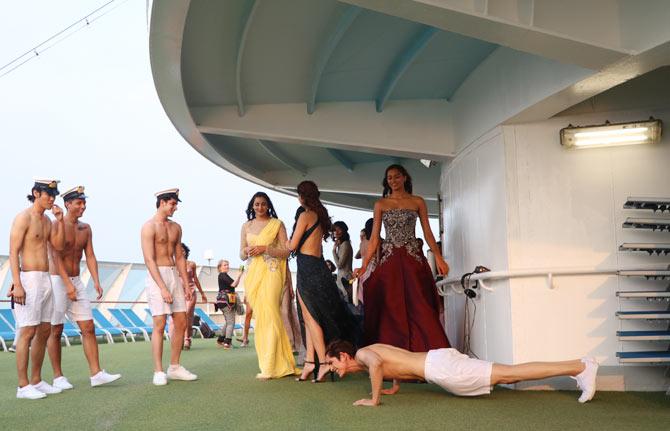 IMAGE: If you have free time, why not try some push-ups too?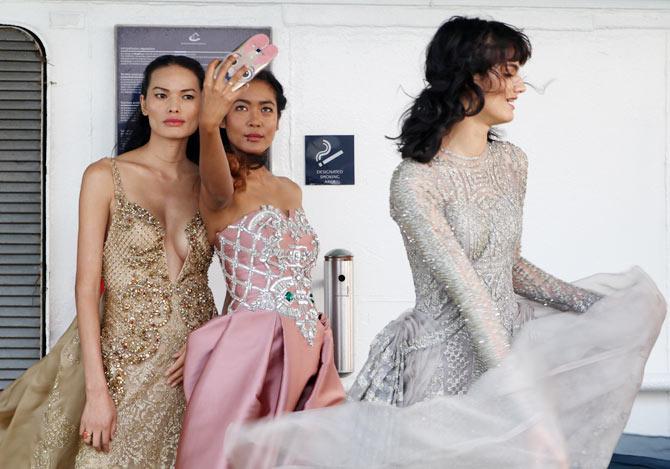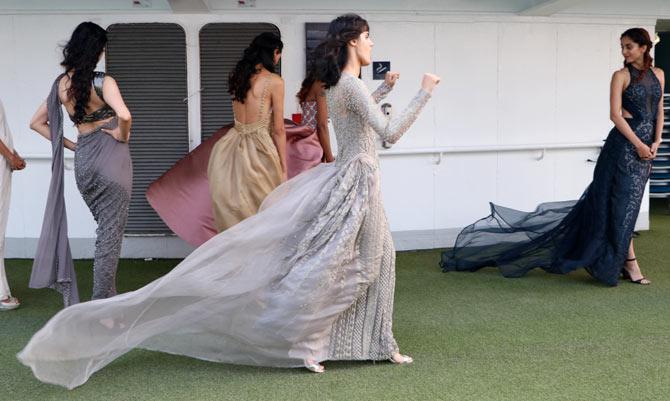 IMAGE: Take a cue on how to stay pepped up before the opening act.
This model looks like a huge fan of Sunny Deol -- remember that step from his famous song Yaara o yaara...
IMAGE: A model gets a last minute makeup touch-up done.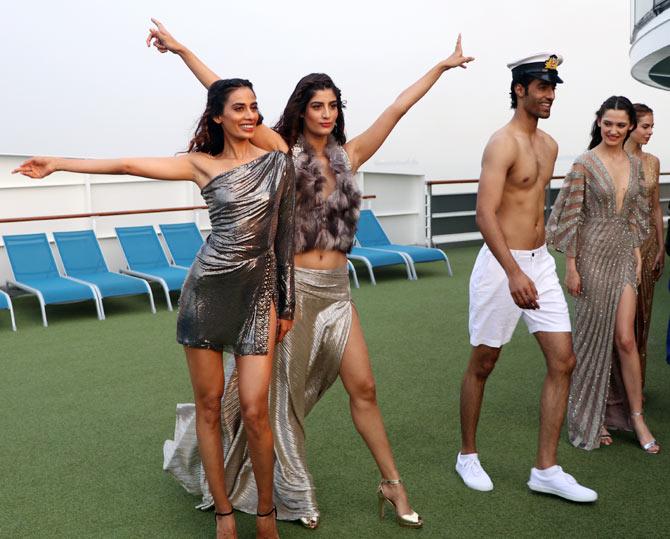 IMAGE: This is how we roll!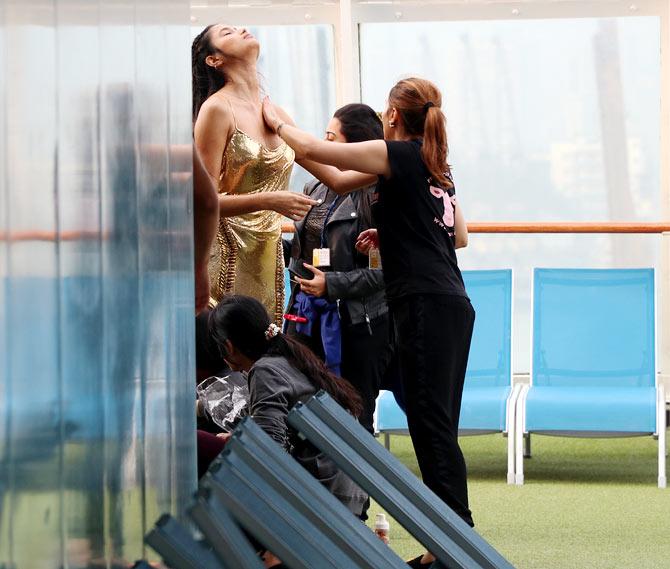 IMAGE: Being tall is not always an advantage, especially when your makeup artist can barely reach your neck.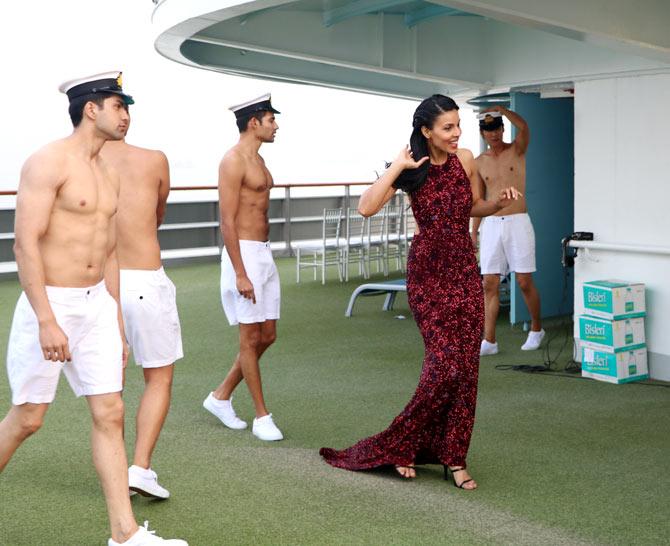 IMAGE: If you're stranded on a ship, then we are the icebergs hitting on you.
Model Deepti Gujral enjoys her moment with the topless model squad.