When was the last time you watched your sister's wedding film or browsed through your childhood photo album?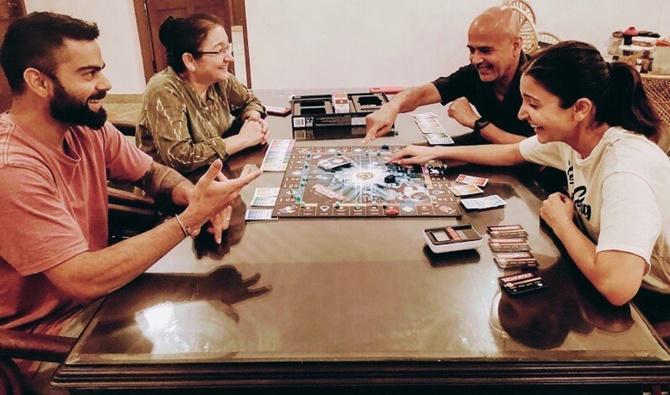 Don't you always complain that you do not get enough time to spend with family?
That your busy professional life has affected your personal life and family time?
For most of us, the past two months has been the perfect opportunity to balance family and career.
So, instead of complaining about being locked indoors, here are few things you can still do to to make the most of this opportunity.
Switch off that television, put that smartphone away and try these simple things:
1. Indoor games
For centuries, card games and board games like Uno, Monopoly Deal, Poker, Rummy, Life, Chess, Chutes and Ladders, Risk, Clue, Othello, Scrabble, etc. have catered to different kinds of people throughout the world.
They don't just keep you engaged for hours; they keep you mentally keen as well.
Since you have all the time in the world now, why not set up a family game session for old times sake?
There are hundreds, if not thousands, of variants of games to choose from. This is the time to stimulate your mind.
Gear up for some adrenaline rush by going to jail, making money, buying properties, going up the ladder, enhancing vocabulary, strategising and more.
Indoor games are a fun and simple way to spend quality, screen free time with your family.
2. Cooking
Cooking with family members, especially with kids, gives a great time to share, bond and work together.
A two-minute Maggie won't really be a 2 minute-thing. But it sure will be an experience you'll cherish forever.
Also, there always will be a battle between healthy and unhealthy food choices.
Keeping your and family's health in mind, maintain a balance between healthy meal options and calorie-loaded delicacies.
3. Karaoke Session
Singing is proven to improve your health, not only physically, but emotionally and mentally too.
It has been established that singing promotes the release of endorphins, the hormone known to relieve stress and anxiety.
Not only that, when you sing amidst people, it boosts your confidence and self-esteem.
It also serves as a mood booster since you may end up laughing on yourself or someone else signing funny or who knows you might even discover a new hidden talent.
So get that music system out, raise your spirits high and start singing.
4. Charades
Charades is an all time classic pantomime game that involves mimicking and guessing.
It requires no equipment and can be played with 'n' number of participants.
Focused on fun and entertainment, charades creates a healthy, light-hearted competitive vibe with competition between two teams.
It is not only funny to see the team member mimics the words and the team making weird crazy guesses, it also enhances your non-verbal communication skills. Whether it's a film, actor or a book, you'll have laughter riots together trying to figure out the names.
5. Xbox And Play Station
You cannot step out of the house to workout and feel bored to do it at home either? Worry not!
Xbox has a few virtual games that require you to be physically active to jump, walk, dance, bend through the game in order to reach the finish line of the activity.
You can play the game with a partner and involve everyone in turns. This is not only entertaining, but also makes you sweat which is much required in this time of quarantine.
6. Household chores
We all know our mothers and/or wives are superwomen when it comes to doing the household chores and taking care of the house.
For a change, why not give them some rest and help them with the chores?
All the men and kids in the house can take up activity challenges like fathers would do the dishes, kids would do some cleaning and mothers take care of cooking, etc.
That way all members of the family learn to do the household stuff, tasks are complete, house is clean, and women get some relief too.
7. Go down the memory lane
When was the last time you watched your sister's wedding film or browsed through your childhood photo album?
Ages, right?
Well, now you have all the time to recollect and relive those beautiful memories.
Gather your family and play that film from 10 years ago or get that 20-year-old photo album out.
We bet it'll bring all the old memories back and you'll never even realize you spent the whole day doing so.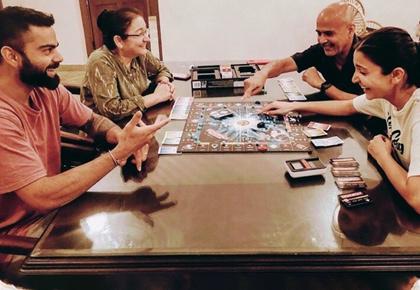 ---
Aayushi Lakhapati is co-founder, CHRO and the chief health officer at 23BMI, a healthcare venture. She can be contacted on ga@rediff-inc.com.