Candidates with knowledge in coding, artificial intelligence and data will have an upper edge in future hiring, observes Anshuman Das, CEO and co-founder, CareerNet, a talent acquisition firm.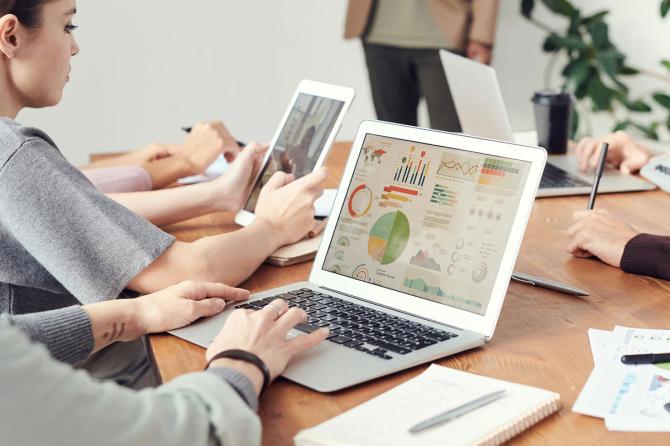 The pandemic has made most of us realise what disruption really means. It has become clear that agility and adaptability are important for every organisation to survive and thrive.
We saw layoffs and salary cuts across organisations.
The year 2020 created a paradigm shift in our perceptions about various professions. We witnessed a remarkable increase in the reliance on digital mediums and technology.
The accelerated pace at which technology was adopted across sectors paved the way for a few new learnings and opportunities.
Job loss was believed to be the most severe impact of COVID-19.
Businesses proactively re-thought and reinvented their strategies to adapt to the new normal. Organisations moulded themselves as per the need of the hour, upgraded and embraced the new way to operate.
The significant rise in the dependence on data has created a few 'recession-proof' jobs giving opportunities to candidates to be part of an industry which provides them with growth opportunities and stability during these difficult times.
Here is a list of seven job roles that'll be trending in 2021, jobs that will provide great opportunities for career progression, job security and stability.
1. Coder
Coding is a profession where one writes code to build websites, apps and software for customised businesses and organisations.
A coder's career can be rewarding because of its impact on the everyday world and the fact that it's a well-paid job.
Complete digitisation of organisations has created a demand for coders who make interesting apps and websites for them which ensure smooth functioning.
2. Content Creator
The ongoing pandemic made people rejuvenate their hobbies.
People with different talent, ideas and resources started showcasing their work on various platforms.
This led to an increase in the number of content creators and a natural demand for the job role.
A content creator is someone who creates content that is appealing, entertaining and inspiring.
Your content can ranges from education to various other aspects like lifestyle, fitness, an art form among others.
Content creation is a rewarding career for people who believe their idea can make a difference and entertain viewers.
With the right resources and guidance, you can even become an influencer and make a lot of money.
3. Data Analyst
Organisations of various industries rely on data to make important decisions on what product line to offer, which new market to enter, or what new investments to make.
Data is being used to address various issues related to business and take business decisions backed by data.
Remote work amidst national lockdown saw an exponential increase in the amount of data used across industries making the role of a data analyst even more significant.
Data analysts have been a vital cog in the execution of organisations' business continuity plans.
According to the US Bureau of Labor Statistics, Data Analysts are projected to see faster than average growth of 19% from 2014-2024.
This job would be a booming profession in the new normal in 2021.
4. Digital Marketer
A digital marketer uses digital platforms to create brand awareness.
As per statistics, India's digital industry will produce more than 20 lakh jobs and is likely to grow at an average of 14% annually.
The national lockdowns witnessed a sharp dip in offline promotions by brands as they sought alternatives in the digital platforms.
The demand created the opportunity for digital marketers to make use of various digital channels like social media, corporate blogs, online display ads to promote brands and establish themselves as
important parts of a brand's marketing strategies. The increased demand for the job role will continue in years to come.
5. Virtual Teacher
The education sector was one of the severely impacted sectors in 2020.
It pushed teachers and students to a virtual model of teaching and learning.
However, like many other industries, the education sector too has reinvented their strategies and leveraged technology to ensure learning continuity.
The move to adopt technology has paid dividends as the sector has witnessed a surge in the demand for online teaching.
The move has not just ensured that no student loses an academic year but also created job opportunities.
The teaching fraternity faced numerous challenges to move from their traditional mode of teaching. With a few upgrades, teachers equipped themselves for the new normal.
As online learning continues to dominate classroom mode of instruction, virtual teaching is yet another profession that is going to trend this year and in the future.
6. Artificial Intelligence and Machine Learning
Artificial Intelligence and machine learning has been around for a long time now. AI and ML enable a computer system to make predictions or take decisions using old data without being explicitly programmed.
According to NASSCOM (National Association of Software and Service Companies), data and AI could add 450-500 billion dollars to India's GDP by 2025.
If you are an expert in programming languages, statistics and algebra then a career in AI and ML is worth a shot in the year 2021.
7. Cybersecurity Professional
With the immense use of technology and the Internet, the rate of cybercrimes has proportionally increased resulting in a surge in demand for trained cybersecurity professionals.
Cybersecurity professionals provide security to software systems, networks, and data centres during their development stage.
Being in this profession one has to identify vulnerabilities of hardware and software.
Knowledge of operating systems, networking, visualisation software, programming, and scripting languages will fetch one a decent job and income in this profession in the coming years.
After numerous months of turbulence due to the global pandemic, businesses are gradually recovering and there are green shoots in hiring.
It is imperative for fresh graduates and working professionals to embrace the disruption and learn new things to survive in this digital era -- the digital era which we created, and of which we are all part of.