The monsoon transforms the rugged terrain of the Western Ghats into a lush wonderland that orders us to go see its beauty.
The magical landscape of the Sahyadris is rich in verdant forests, misty mountains, spouting cascades, forts, dams, lakes, full-spate rivers and spectacular views that have to be experienced.
Hitting the hills is the best way to rejuvenate during the peak of the rainy season.
We have curated a few relatively safe spots for weekend getaways, where you can enjoy this to the maxiumum.
Remember: It is advisable to check the weather forecast before venturing out. And always, always be safe!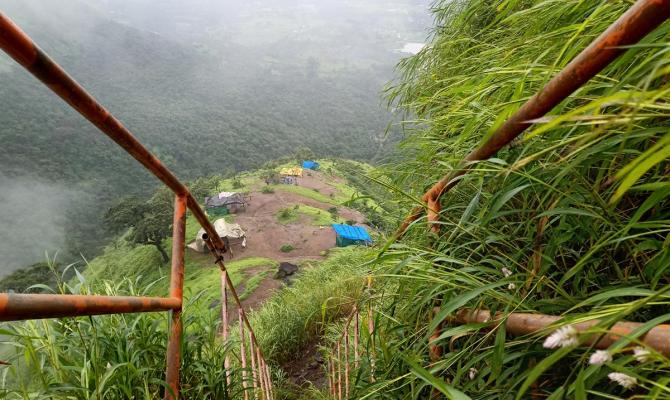 Sondai Fort
Tucked inside the Matheran hill range of the mighty Sahyadris, Sondai Fort is an easy, one-day, hike in Raigad district.
Even though it's called a 'fort', in reality, it is a watch tower that was used during Chhatrapati Shivaji Maharaj's reign. The name is derived from goddess Sondai, whose sacred temple is the pinnacle of this 2 km-long trek.
At the summit point, you are offered breathtaking vistas of the almost fluorescent green surroundings and the backwaters of Morbe Dam. There are some water cisterns here as well, but the water is not potable anymore.
After finishing the hike, one can relish the rustic culinary flavours of Maharashtra in the base village, Sondewadi -- piping hot vada-pav, misal-pav, and zunka-bhakri are a must try!
Nearest town: About 12 km from Karjat; Karjat is located 85 km from Mumbai.
What else to explore: Matheran, Morbe Dam, Prabalgad, Irshalgad, Kothaligad.
Mangi-Tungi
Located near the Maharashtra-Gujarat border in Nashik district, Mangi-Tungi is a Jain pilgrimage site that consists of two hills -- Mangi and Tungi, connected by a whopping 4,500 stairs!
The biggest draw of this trek is the Statue of Ahimsa, which is a recently constructed 108 feet-tall idol of Lord Rishabhdev. This statue is in the Guinness Book of World Records for being the tallest Jain idol in the world.
Nearest town: About 11 km from Taharabad; Taharabad is located 113 km from Nashik on the Mumbai-Agra National Highway.
What else to explore: Trimbakeshwar temple, the Salher-Salota fort, which is the highest fort in Maharashtra.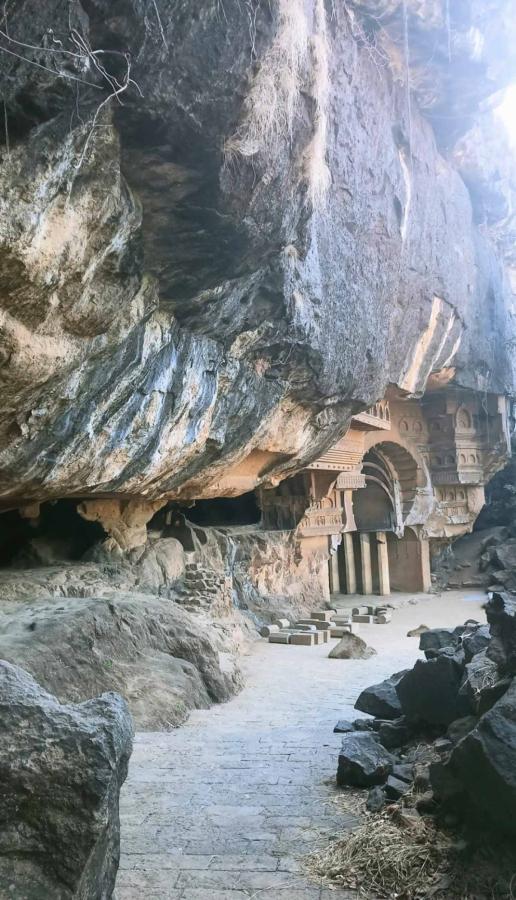 Kondane Caves
Cosily nestled inside the Rajmachi Wildlife Sanctuary, which is well-known for its mammoth squirrels, the Kondane caves is a place to experience the stunning richness of Buddhist architecture.
During the monsoon, the charm of this spot is multiplied by a number of waterfalls flowing from above the caves.
An easy, short, hike takes you through dense forests and past pretty waterfalls, all of which will compel you to take photos.
Kondane is also another route to the Rajmachi Fort, which involves moderate grade trekking.
Nearest town: About 12 km from Karjat; Karjat is located 85 km away from Mumbai.
What else to explore: River and temples in the base village of Kondivade, waterfalls, Rajmachi Fort.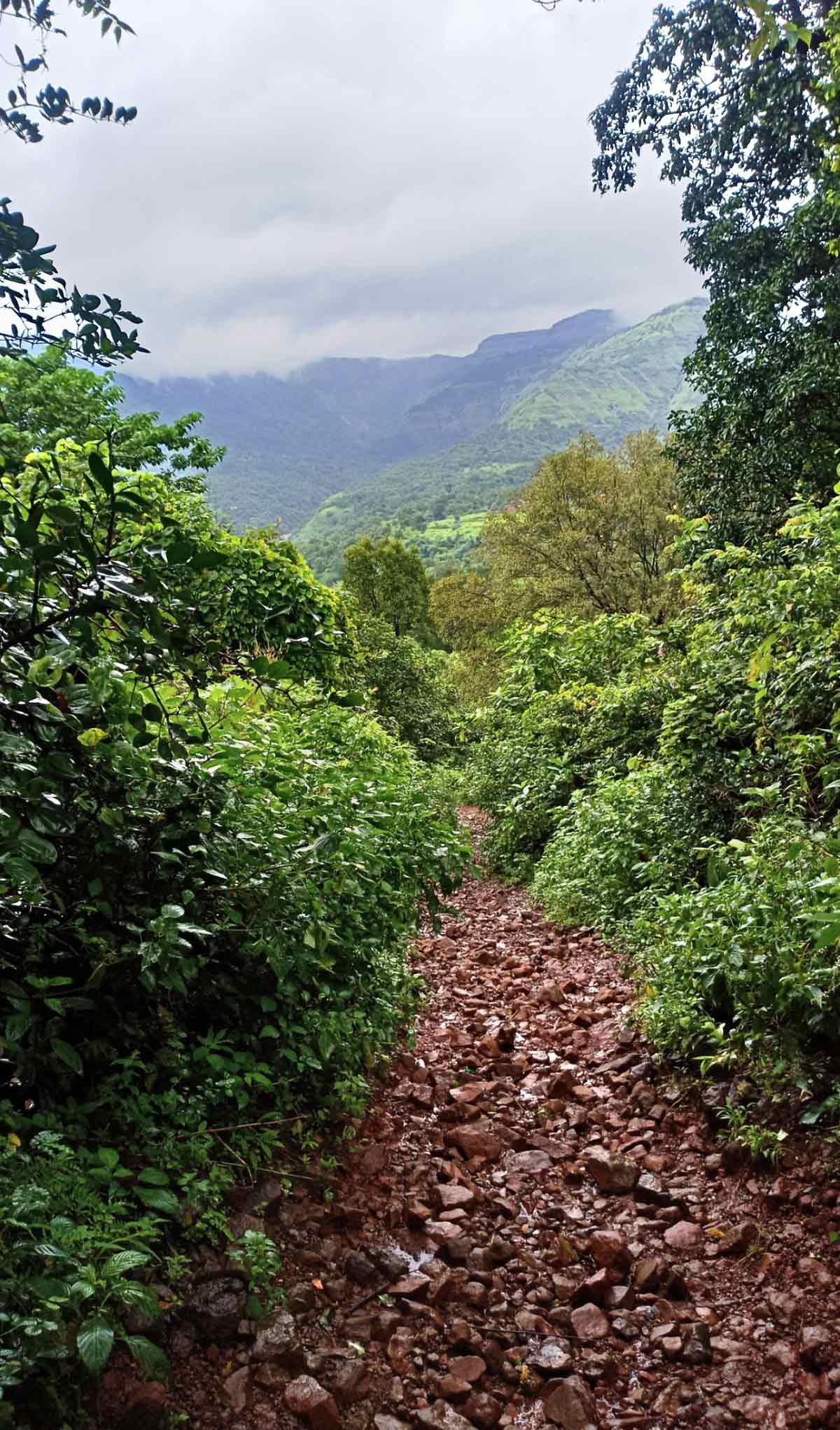 Karnala Fort
Situated within the Karnala Bird Sanctuary, Karnala Fort is a rock-cut pillar that served as a watchtower during the old days.
One has to walk through a deep forest with easy ascents in order to reach the top. The monsoon showers change the face of this entire region giving it extra sparkle.
Remember vehicles are strictly not allowed inside the park and one must explore the sanctuary only on foot.
Nearest town: About 17 km from Panvel; Panvel is located 35 km from Mumbai.
What else to explore: Karnala Bird Sanctuary, Prabalgad Fort, Gadeshwar Dam.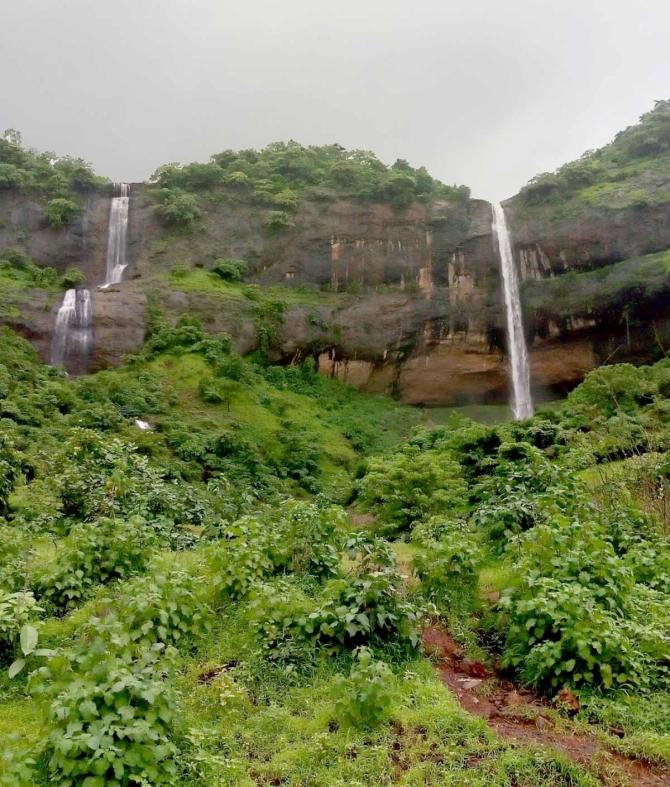 Pandavkada Waterfall
Pandavkada is a 107 metre-steep plunge-type waterfall, which is right in the heart of Navi Mumbai's Kharghar town. It has a sister waterfall named Nangrya waterfall that flows some distance away.
This gorgeous waterfall has an association with the Mahabharat, and hence the name. It is said that the Pandavas bathed in this waterfall during their exile.
Today, tourists flock here to enjoy its magnificence during the rainy season when the waterfall cascades down in full glory.
Nearest town: About 4 km from Kharghar; Kharghar is located 28 km from Mumbai.
What else to explore: Kharghar hills, gurdwara, ISKCON temple, the golf course at Kharghar.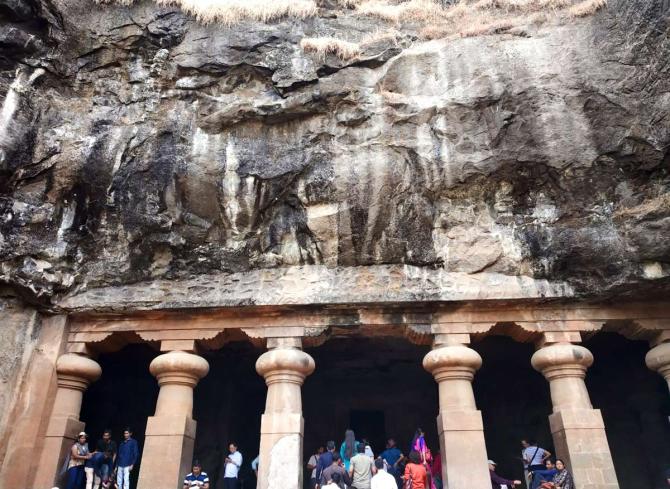 Karla Caves
Karla caves or Karli caves is one of the three group caves along with the Bhaje caves and Kondane caves located near Lonavala.
A fine specimen of rock-cut architecture, this ancient Buddhist shrine is a must see for its grand chaityagriha or prayer hall. Interestingly, the entrance of the cave has a temple dedicated to the goddess Ekvira.
Nearest town: About 11 km from Lonavala; Lonavala is located 67 km from Pune.
What else to explore: Ekvira Devi temple, Visapur Fort, Pavana lake, Lohagad.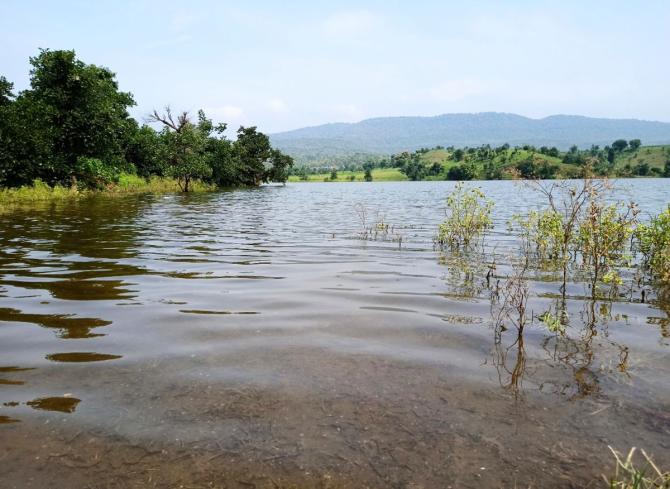 Kundalika River
White water rafting near Mumbai? Oh yes, the gushing waters of the Kundalika river is most suitable for this adventure sport at scenic Kolad in Raigad district.
Dubbed as the Rishikesh of Maharashtra, the hamlet has become a go-to place for those who enjoy rafting and kayaking or trekking, camping, and nature walks.
From luxurious resorts to cottages and tents, there's an array of options for accommodation and one can spend a fun weekend at the riverside.
Nearest town: About 10 km from Kolad and about 3.5 km from Roha. Kolad and Roha are each located 123 km from Mumbai.
What else to explore: Sutarwadi lake, Talgad Fort, Plus valley, Devkund waterfall, Bhira Dam.