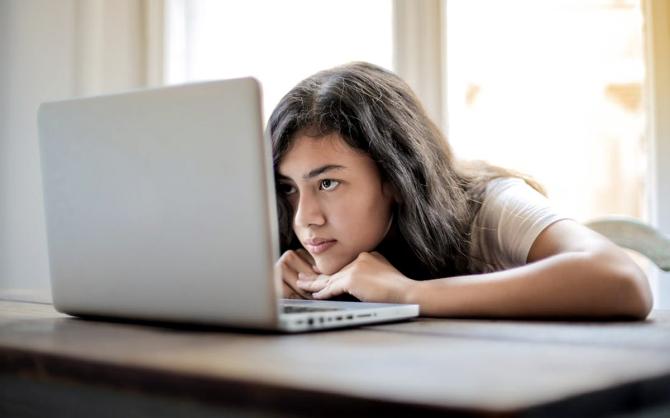 Youth Online Learning Organisation recently partnered with research and policy advisory organisation IGPP and non-profit group SMM that works for online safety, digital parenting to conduct an online survey to understand cyber vulnerabilities and parental trust among youth in India.
As many as 1,150 respondents aged 18 to 27 were surveyed from Chennai, Mumbai, Delhi and Kolkata to share their views on online abuse, safety, privacy and trust between young Internet users and their parents.
The survey revealed some startling findings about how unsafe it is to browse the Internet without efficient security and spyware software.
Online abuse and threats
In the age of online presence and the need for validation among youth, nearly 30% of the respondents accepted to have shared sensitive information on the Internet, leading to Internet addiction while forming the foundation of Internet mishaps such as breach of privacy, forfeiting of individual information, spreading of fake news etc.
One-fourth of the respondents who participated in the survey said they had faced online abuse which including murder and rape threats due to lack of privacy and information that was available on social platforms.
Almost 30% of the respondents accepted that they have discussed personal matters and revealed personal information online.
Parental control
The report also showed that there are a considerable number of respondents who are engaged in vulnerable online activities like watching cyber porn, paying for such sites, divulging sensitive personal details, while at the same time claiming that their parents trust their cyber activities.
Nearly 72% of the respondents said their parents trust them on their online activity.
Almost 50% of the respondents said they hid their online behaviour from their parents.
While 36% said they would minimise browsers, 35% deleted videos and 21% hid/deleted e-mails from their parents.
However 31% agreed that they would change their behaviour if their parents were to monitor their online activities.
Redressal and complaints
Most of those who participated in the survey said they were unaware about how to respond to cyberbullying, harassment, breach and privacy and other issues.
Only 15% complained to the police for help though 85% were aware of the fact that they can avail of police help.
24% asserted they failed despite having attempted to lodge a complaint.
WhatsApp had the highest number of users, and at the same time, 34% of the users were ignorant about the presence of the redressal mechanism.
On the contrary, Facebook and Instagram users were more diligent and cautious about reading the safety and security related documents.
With 65% success rate, Instagram was found to be most responsive to the complaints lodged, followed by Facebook (61%) and WhatsApp (42%).
Only 47% respondents were found to use software for Internet security.