YouTuber, travel enthusiast and bike lover Jasminder Singh picks the top bikes that are crafted for long distance journeys.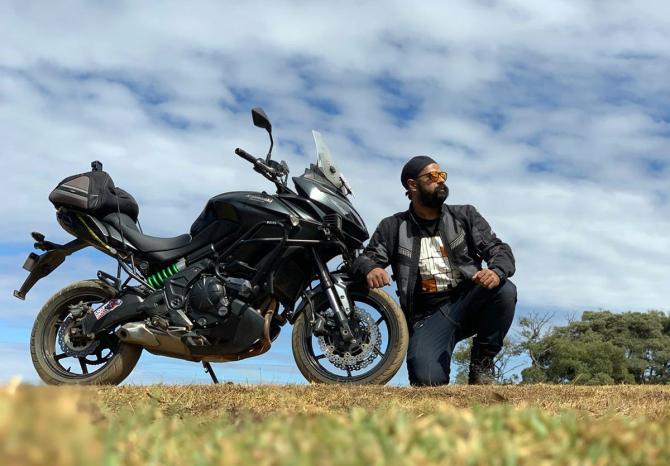 In my opinion, travelling on a motorcycle offers a completely different experience than traveling through any other mode of transport.
I have ridden through a lot of difficult terrain -- Leh-Ladakh, Sikkim, Bhutan etc -- on my Hayabusa and I love it because I am comfortable riding the Hayabusa on any road or terrain.
But there are motorcycles which are designed for long distance travel.
Presenting a few super bikes that will make your long trip on Indian roads memorable.
1. Honda Africa Twin
Price: Rs 16 lakh to Rs 18 lakh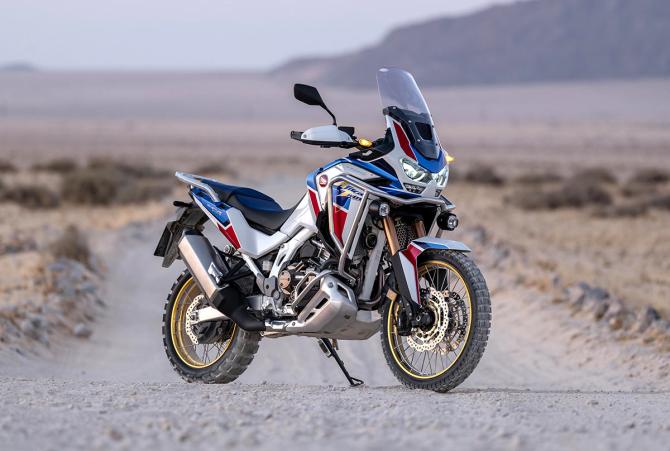 The Honda Africa Twin is a 1100 cc motorcycle designed to travel on and off the road.
This bike is super comfortable and its USP is that it is automatic, which means there is one less thing to worry about, which is using the clutch.
Since it has Japanese technology, the cost of maintenance is negligible.
The fuel economy is great and it is easy to repair during an emergency breakdown.
It is something I'd like to have in my garage. I recently did a test drive for the same and I thoroughly enjoyed every bit of it.
With the Africa Twin you travel to any place in India without a second thought because it's very comfortable.
2. BMW 1250 GSA
Price: Rs 20 lakh onward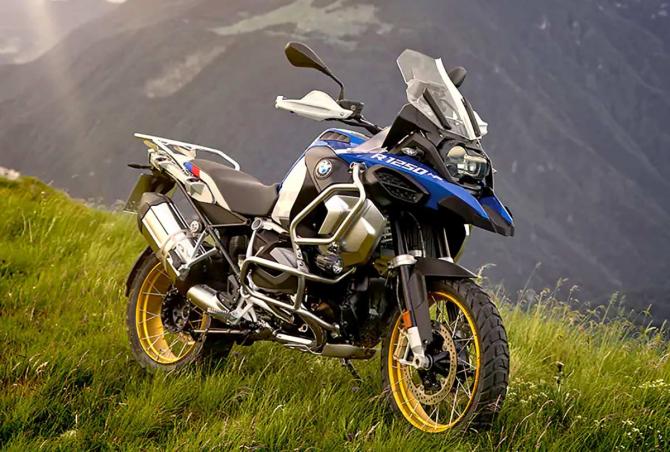 If money is not a constraint, then the epitome of the touring super-bike is the BMW 1250 GSA.
It stands for adventure and is known to be the pinnacle for adventure riders throughout the world.
This motorcycle is the first preference of everyone who looks forward to go for a long ride not only in India, but also internationally.
It comes with the best of luxury and best of electronic features to assist a rider on long rides.
Maintaining a BMW might be a costly affair, but once you have it, you know that the money spent is worth every penny.
For touring, this is the best from BMW, actually the most popular across the world for adventure riders and touring riders.
3. Kawasaki Versys 650
About Rs 7 lakh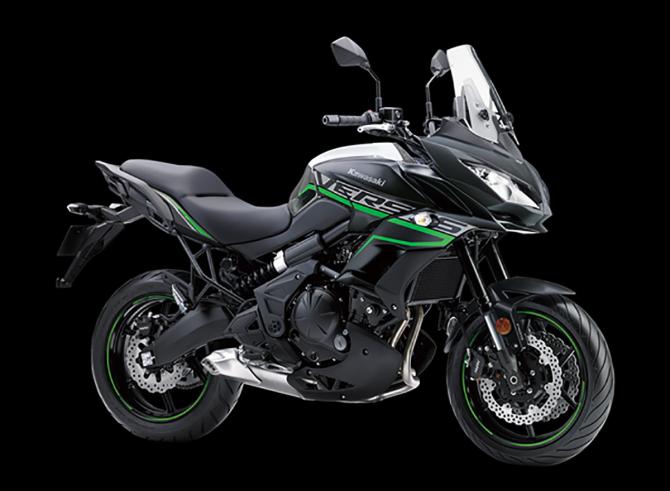 A lot of us dream to exploring the country on a motorcycle. Unfortunately, not everyone can spend a fortune to buy one.
The Kawasaki Versys 650 -- easily one of the most affordable options -- offers good value for money.
This parallel twin machine comes from the house of Kawasaki and is known to be the best budget touring motorcycle which you can buy.
Easy on the pocket, easy on maintenance, good on mileage, tough build -- this is indeed a very good motorcycle for travelling across India.
It will give you all the power you need and it will easily take you places.
4. Triumph TigerRs 12 lakh onward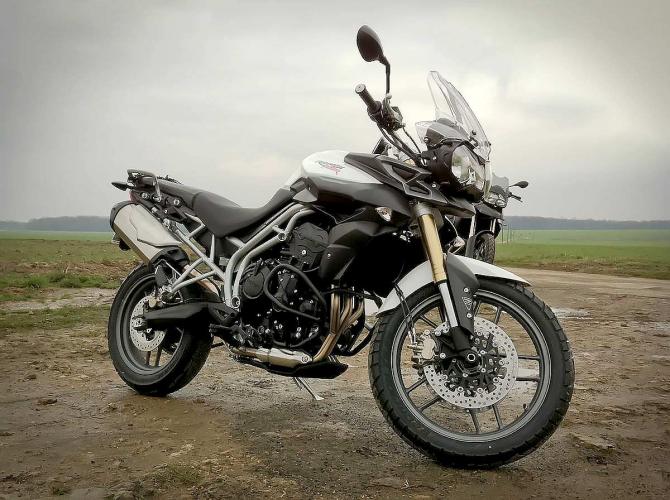 One of the most popular touring motorcycles in India is undoubtedly the Triumph Tiger 800 and now the latest version Triumph Tiger 900.
Coming from the British giant Triumph, Tiger 800 is a very good touring motorcycle, but definitely not easy on the pocket in terms of buying or maintaining it.
If you want to have a premium motorcycle, then the Triumph can be an option which you could consider.
The bike has proven to last for long drives.
The only drawback of these high end motorcycles is the high cost of spare parts and accessories which you have to buy to make it touring compatible like the side boxes, the top box and others.
You might have to spend more than Rs 150,000 to get all this set up on your bike, whether it is the Honda Africa Twin, BMW or a Triumph.
No matter which motorcycle you ride, the most important thing is that you should enjoy the ride as much as the destination.
We have seen people travelling the world on scooters and on small capacity motorcycles as well.
The idea is to be a true wanderer; to have an experience of a lifetime no matter which motorcycle you ride.
Travelling is all about YOU.
Jasminder Singh of JS Films fame is an entrepreneur turned YouTuber with over 2 million subscribers.