'When I was around 6 years old, my brother was competing in the Spelling Bee, so I wanted to do it too.'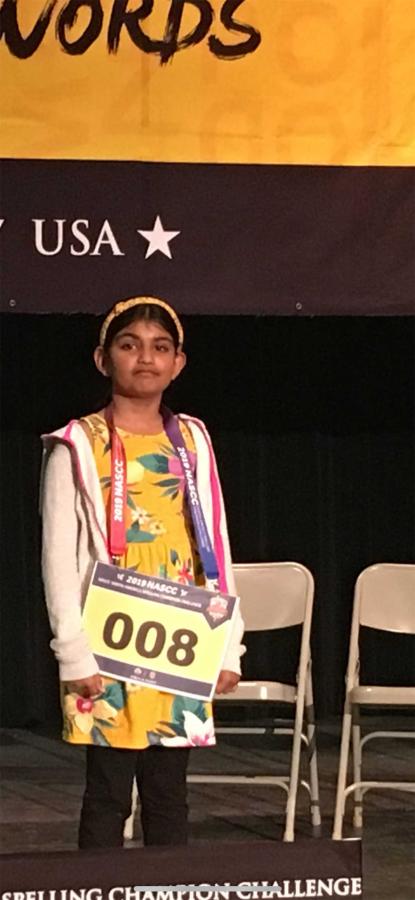 Tarini Nandakumar is a 10-year-old fifth grader from Austin, Texas. She is shy to talk to, but bold and confident in rattling off spellings of the almost 40,000 words that she has learnt for the Scripps Howard National Spelling Bee competition.
Tarini is one of the youngest Spellers in the spelling contest.
Tarini's parents are software engineers, originally from Tamil Nadu, and are confident of her doing well in the semifinals to be held on Sunday, June 27.
"In spellings, there are some languages that I am good at. Such as words in French, Latin and Greek," Tarini tells Rediff.com US Contributor Abhijit Masih, when asked "In which category do you think you are strongest?"
10 Questions in a 10 minute interview with the 10 Year Old Spelling Champ: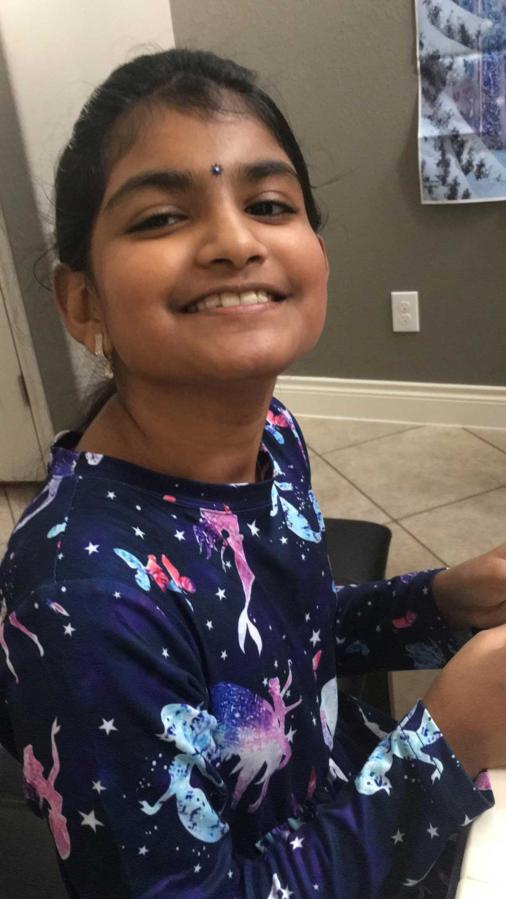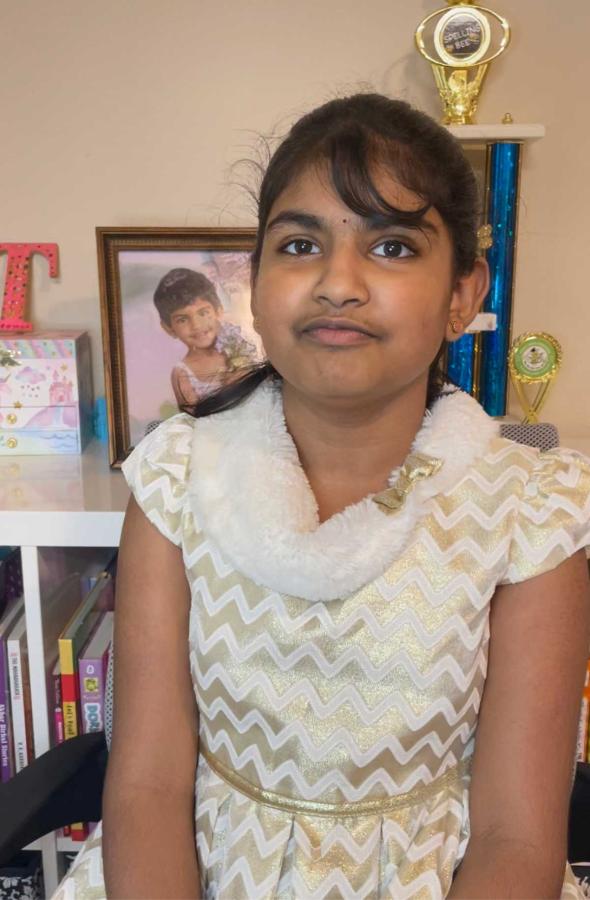 Feature Presentation: Ashish Narsale/Rediff.com