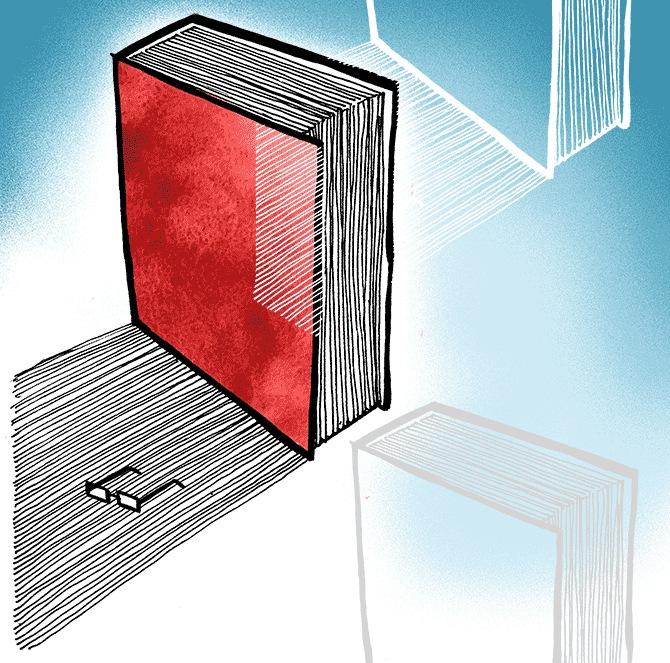 One of the few good things about the pandemic is how it has encouraged people to look at alternative ways to stay busy and engaged.
In the past few months, a lot of people have taken up reading as a habit. It's encouraging to see them sharing notes and recommending the same to friends and loved ones.
With the convenience of e-books and digital libraries, today, you can read any book from any corner of the world.
These are 10 books I've loved reading and I'd recommend for you as well:
1. City of Djinns: A Year in Delhi by William Dalrymple
As a person who spends a majority of his life living out of a suitcase, reading travel books helps me understand the hidden pulse of the city throbbing underneath the external facade of glory and glass covered towers.
There is no better way to understand it, than to know the people living there.
In this book, Dalrymple has not only shared his travels, but also his experiences with the people of Delhi through various anecdotes and stories.
A must-read if you love to travel.
2. A Book of Simple Living: Brief Notes From The Hills by Ruskin Bond
This book is filled with sheets of joy, nostalgia and happiness between its covers, which I must say is a delight to look at -- hardbound, minimalist and simply beautiful.
Ruskin Bond has shared his life's experiences, observations on nature and poems.
For the days when you seem a little low on cheerfulness, a few pages of this will remind you of the smaller joys in life that we often oversee.
3. Karmachari by V P Kale
A book set in the Mumbai of the 70's, written by one of the greatest Marathi writers, translated exceptionally well (for a change) is bound to be in a list given by a Mumbaikar.
V P Kale has an understanding of the everyday worker class that very few other writers do.
In this book he has given a comical, satirical look into the lives of the common man.
A light-hearted funny read that lets you explore minds of the people of the greatest city in the world.
4. The First Detective: The complete Auguste Dupin collection
For people who like detective stories, this is where it all began.
The first detective story ever written was Murder in the Rue Morgue and starred the predecessor to Holmes and Poirot, C Auguste Dupin.
You might have read Edgar Allan Poe's poems, The Raven, or even Annabelle Lee.
You might even have read his brilliant short story The Cask of Amontillado.
But how many of us know that the literary concept of the modern detective was his brain-child?
The First Detective is a collection of C Auguste Dupin's adventures and a close look into the character that inspired so many others.
5. Old Man and The Sea by Ernest Hemingway
Hemingway is one of those writers, like Jack Kerouac and Charles Bukowski, who refrains from spoon-feeding the readers with pre-written emotions. This book is a prime example of the same.
He presents the reader with the situation of the old fisherman going for his last trip into the sea and facing his biggest challenge yet.
He allows the readers to interpret the emotions behind the outcome and that's where his mastery in writing can be seen.
While reading it, you are drawn into the life of the old man and imagine what they'd feel in that situation.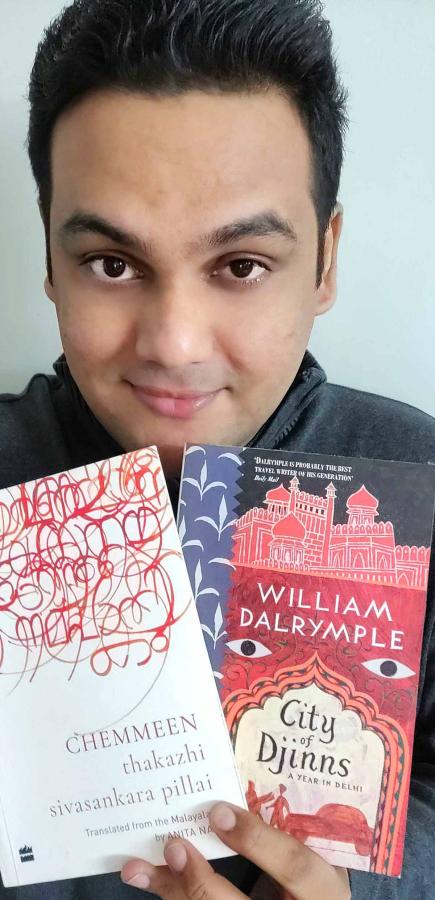 6. Chemmeen by Thakazhi Sivasankara Pillai
If you have not already seen the National Awardwinning film based on this classic Malayalam novel, you should take the time out to read the book (or its translation).
Chemmeen is based in a fishing village in Kerala and tells the tragic story of a fisherman, his wife and an illicit affair deftly addressing social prejudices, love and relationships in a new light.
7. Ghachar Ghochar by Vivek Shanbhag
I realised the beauty of this novel while discussing it during a book club meeting.
It is fascinating how the writer managed to generate so many different opinions about the same story through the eyes of different readers.
Ghachar Ghochar follows the life of a sensitive young man and his wife who witnesses the changes that occur in his family as they gain prosperity and his slow disassociation with ambition.
The story begins with a very 'magical realism' feel in a coffee house reminiscent of every Indian Coffee House with a wise waiter. But that's a misdirection, one of many in this book.
The end of the book is a bit jarring and inconclusive, allowing the reader to come up with his/her own conclusion.
8. The Blind Earthworm in the Labyrinth by Veeraporn Nitiprapha
I have a habit of raiding bookstores during my travels and I picked this book upon the store owner's recommendation.
It was my first book by a Thai author (translated to English, of course) and I was pleasantly surprised.
This book is the story of two sisters as their family life progresses into shambles.
The story feels almost poetic in nature which speaks volumes on the writers abilities and even more so about the translators ability to keep pace with it.
Also, the similarities between the South-East Asian and South Indian cultures was something new I learnt.
9. That Indian Woman by Bhavini Sharma
Slightly different from the others, this one is a feminist story set in the Raj era about a woman who fights societal prejudices and norms to pry her freedom.
10. The Gamer: Battle of the Ten Kings by Phenil Buch
Reading this book is like playing a FP video game. It is full of surprise twists and turns.
I recommend this book to readers who enjoy mystery and superpower stories.
Alkesh Nair is an airline pilot who moonlights as a Wattpad author. He has published two books -- Samsaara: Devadoot and As The Crow Flies .