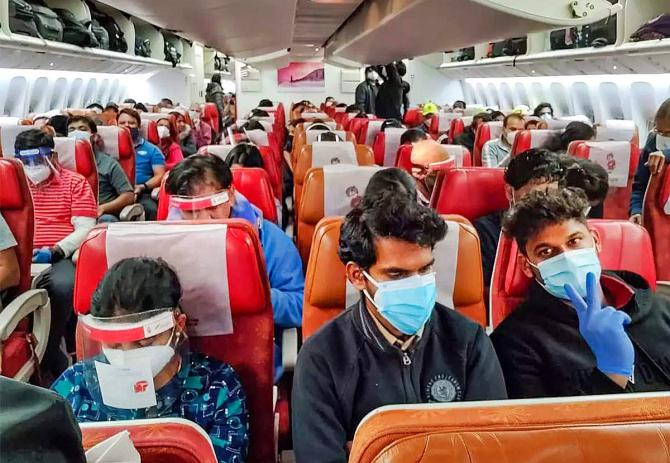 Young Indian travellers are more inclined to take leisure trips to destinations closer home, preferring to drive rather than taking flights, according to a survey by low-cost airline AirAsia India.
However, the airline expects the trend to change during the year-end holiday season.
The survey, with around 2,400 passengers, found that the share of flyers in the 20-29 age group had grown from 25 per cent before the lockdown to 42 per cent after the restrictions were lifted.
Also, the share of flyers in the 30-39 age group dropped from 49 to 41 per cent post lockdown.
Passengers over 40 years were just 10 per cent of the total travelling public post lockdown, the survey noted.
Before the lockdown, this age group consisted of 19 per cent of the total air passengers.
While those surveyed have shown a preference for short destination travel, there's hope of a rebound.
People have said during the survey that they would be inclined to travel for leisure during the festival and year-end season, according to Siddhartha Butalia, chief marketing officer of Air Asia India.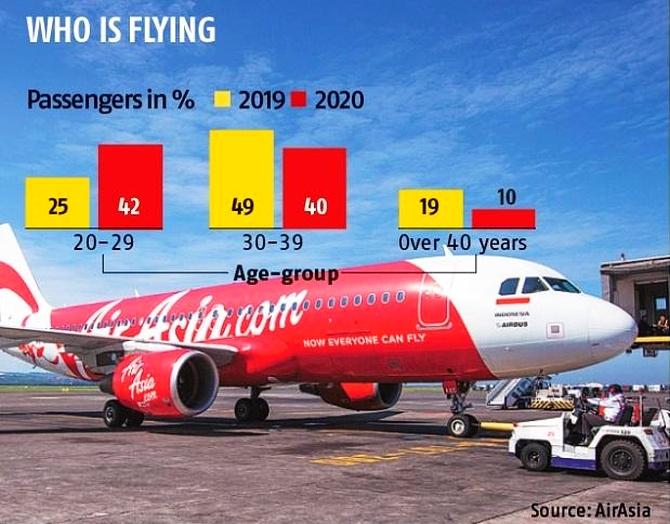 The airline responded towards this trend by tweaking its network and putting more flights to tourist destinations like Goa for November and December.
According to the survey, 50 per cent of respondents 'will travel this festival season' and 36 per cent 'may travel this festive season'.
Butalia said as more people start taking flights, they would be assured about the security of air travel, giving airlines a chance to wean away passengers from railways, primarily those travelling by 1AC or 2AC.
"We find that the cost of travel by air, and premium class in railways is almost similar and taking the time factor, air travel is more attractive. If given at the right price point, there is a good chance of shifting them to take flights," he said.
A large section of the first-time travellers happened to be migrant workers who went home during the lockdown. "It remains to be seen if they can be converted to repeat travellers," Butalia said.
India resumed scheduled domestic passenger flights from May 25 after a gap of two months due to the coronavirus-triggered lockdown.
The airline's survey also found that 43 per cent of the respondents travelled before the lockdown while only 25 per cent travelled in the July-October period post lockdown.
It found that 43 per cent of the respondents want to travel for holiday, 30 per cent wish to visit hometowns, and 14 per cent would like to take business trips.
While business travel demand remains significantly impacted, VFR (visiting friends and relatives) including travelling to/from hometowns contributed to over two-thirds of travel in the months post the lockdown. AirAsia India has 31 A320 aircraft in its fleet and it flies to 19 destinations in the country.
Feature Presentation: Rajesh Alva/Rediff.com