A discussion on death or serious illness seems to be taboo in Indian families.
Not having this discussion borders on being irresponsible towards your loved ones, asserts Harsh Roongta..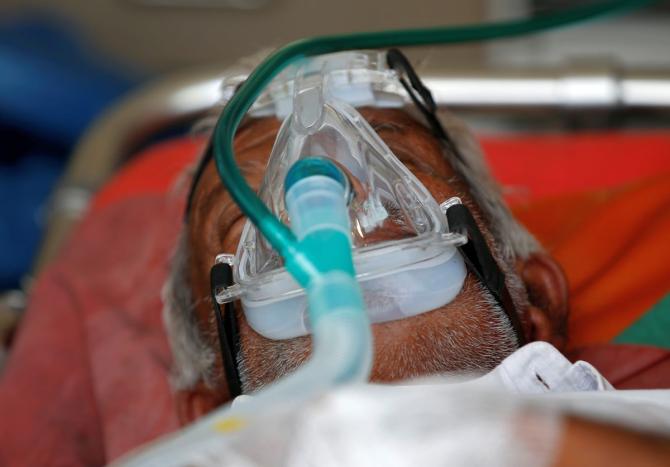 The pandemic is having a huge impact on all spheres of our lives.
Even people who are not immediately affected by it now have heightened awareness of matters such as nominations and wills.
However, one area that has still not received enough attention is conveying your views in advance about the use of artificial life maintenance measures when you are unable to take that decision yourself.
For me, the consequences were underlined by an intensely personal experience I had in 2016.
I am sharing it with readers so that they realise that such things, unfortunately, can happen to "people like us".
My father, who was then 83 years old, suffered a serious stroke in August 2016.
We rushed him to a hospital where treatment was started.
The doctors warned us about the seriousness of his condition and asked us to be prepared for the worst.
We were informed that if his condition worsened further, he would have to be put on a ventilator.
We were asked to provide our written consent for either of the two courses -- use the ventilator if needed, or do not use it under any circumstance.
It was made clear to us that the consent to allow the patient to be put on a ventilator is irrevocable.
The patient cannot be taken off the ventilator either till he improves or till demise.
We were told to decide in an hour's time.
It was the most agonising hour of my life as I discussed the matter with my family members.
What made the decision even more difficult was that none of us knew my father's views on this crucial -- literally life and death -- decision.
We ultimately took a decision and conveyed it in writing to the doctors.
Fortunately, my father's condition improved and there was no need to use a ventilator.
Our family is blessed that he is still with us and continues to fight gamely.
I had learned my lesson. My spouse, children, and I had a discussion.
All of us conveyed our views to each other so that it would act as a valuable input in the decision-making process for whosoever may be required to take such a decision.
In our advisory practice, I encourage clients also to think and document their views on this sensitive subject.
The expression of views and their documentation is just an aid to the family member taking this extremely difficult and sensitive decision.
Artificial life maintenance systems are extremely expensive.
Given that they might need to be continued for a very long period, most hospitals insist on the written consent of immediate family members (spouse, children, parent, etc) before using these measures.
Imagine the pressure on your loved ones if they are required to take this decision without even having an inkling about your own views on the matter.
Throw in the financial consequences of the decision in the mix and you know that your loved ones will be under tremendous pressure if they have to take such a decision.
Any documentation of your views on this matter should not be confused with a living will, or advanced health directive, or any other form of documentation having potential legal consequences.
This documentation is simply an expression of views meant to assist a family member take a difficult decision.
A discussion on death or serious illness seems to be taboo in Indian families.
Think about it. Not having this discussion and making your views known borders on being irresponsible towards your loved ones.
Harsh Roongta heads Fee Only Investment Advisers LLP, a Sebi-registered investment adviser