19 per cent of all travel in India (by bus, train or air) was pilgrimage or religious travel (possibly the single largest after business and family-related travel), discovers Ambi Parameswaran.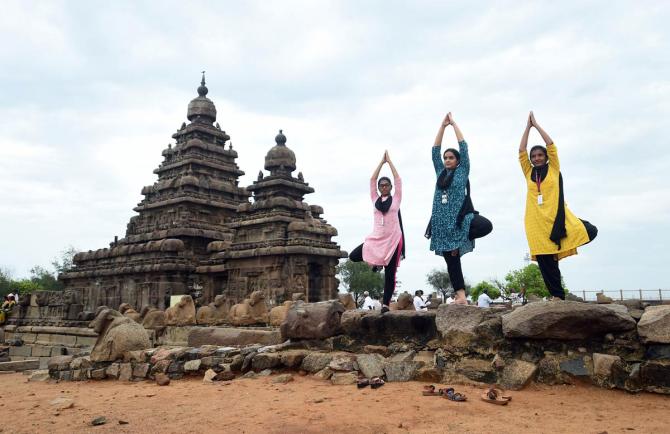 Business Standard, on June 21, 2023, dedicated a full page to the eye-popping aircraft orders by Air India and IndiGo.
Air India signed a $70 billion order for 470 aircraft from Airbus and Boeing. Not to be left behind, IndiGo placed an order for 500 aircraft from Airbus.
The civil aviation minister commented that the time was ripe for Airbus and Boeing to plan an India factory.
It is true that these 1,000-odd aircraft will take many years to be delivered, but the question is: What is triggering this bullishness among Indian airline operators?
Where is this growth in demand to come from?
Let us dive into the possible scenarios.
International tourist arrivals in India stood at 6.19 million in 2022 (their number is yet to hit the pre-pandemic peak of 10.9 million).
In comparison, domestic tourist visits clocked 677 million in 2021. This number, though much lower than what it was before the pandemic, is still large, and hence airline companies are probably betting more on domestic tourists than international ones.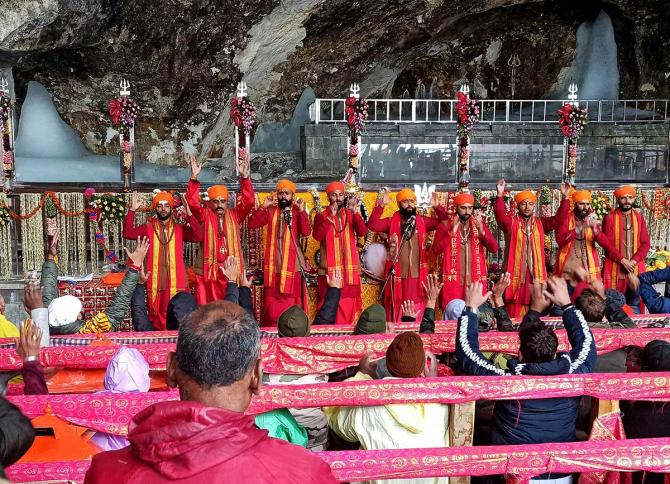 Where do domestic tourists go?
While researching for my book, For God's Sake: An Adman On the Business of Religion (Penguin, 2014), I found that religion touches our lives in so many different ways that travel is definitely one of them.
Reports said that 19 per cent of all travel in India (by bus, train or air) was pilgrimage or religious travel (possibly the single largest after business and family-related travel).
In a report, the National Council of Applied Economic Research (NCAER) had said that 50 per cent of all package tours were religious tours.
Where do these religious tourists go?
In the book, India: A Sacred Geography, by Diana Eck, a must-read for those keen on religious tourism, I discovered that the country has 10,000 tirthas, or holy places.
Many of these are in scenic locations -- on the riverfront, on the beach, on a hill or mountain and so on.
You may ask, what has this got to do with the new aircraft?
Aren't these religious tours undertaken by train and bus, or even on foot?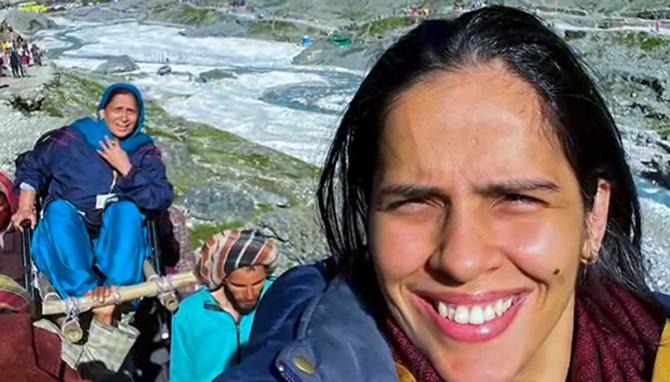 Well, a new type of religious tourist is emerging, who is very different from, say, the retired bank clerk who took the bus or the train.
It is India's silver generation, which is not dependent on their children for any kind of monetary support. They own the house they live in and live by their own rules.
I know friends who are over 65 but want to make at least one short trip somewhere every two months. This segment wants to travel in comfort and spells a boom for airline ticket sales.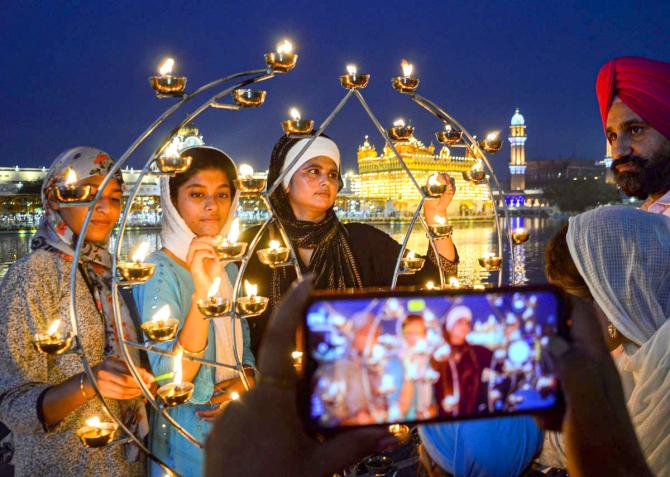 Numerous four-star and five-star hotels, too, have opened up in popular religious spots of the country.
While religious tours or heritage tours might top the list of the silver generation, not all their travels are focused on religion.
Religious tourism might not continue its dominance, thanks to the rise of several other forms of tourism including health tours, wildlife tours, beach holidays, trekking holidays, desert holidays, palace holidays, and more.
While Goa and Kerala were the early pioneers of tourism marketing, today, numerous states are aggressively pushing their tourist attractions.
I am told Tamil Nadu is offering curated 'Ponniyin Selvan Tours' (PS1 and PS2 have triggered new interest in Chola architecture). Not to be left behind, Sri Lanka too is offering 'Ramayana Tours'.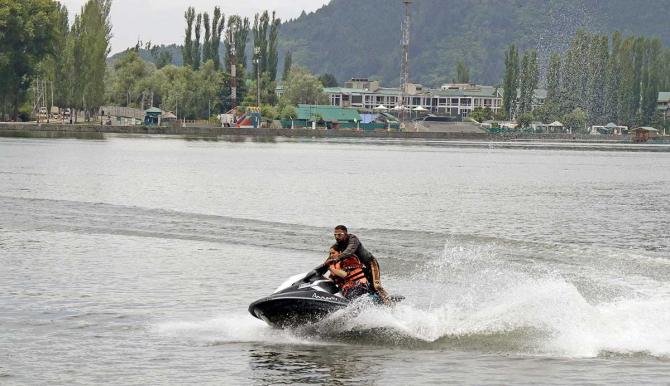 The other segment that is big on tourism is the category of millennials.
Religion is not on the top of their list; they are instead looking for 'experiences', and not just holidays.
They are also no longer interested in spending a month or two in their hometown or village during summer and calling that a holiday break.
They are opting for bite-sized holidays, five- or six-day-long, and many such in a year.
These consumers will also contribute to the growth of the airline sector.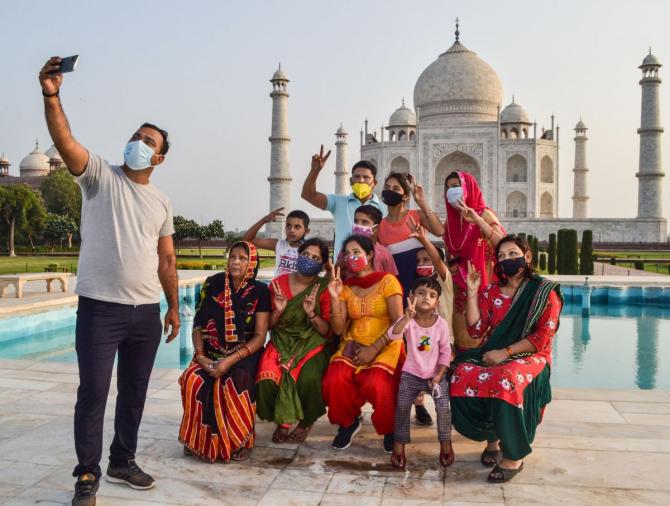 One over-riding factor that will drive the airline industry is the fact that air travel is no longer seen as a luxury meant only for the super elite.
My first airline experience was after I started working, when I was 24 years old. I am sure that most of India's upper-middle class today would have already travelled by air a few times before they have touched 25.
Airlines like Air Deccan even had a wonderful ad campaign that showed an elderly man travelling by air for the first time; the tagline, 'Simplifly', captured the ethos well.
The threat to airlines may come from initiatives like the Vande Bharat trains, which are trying to appeal to the same target consumer by making train travel clean, fast and comfortable.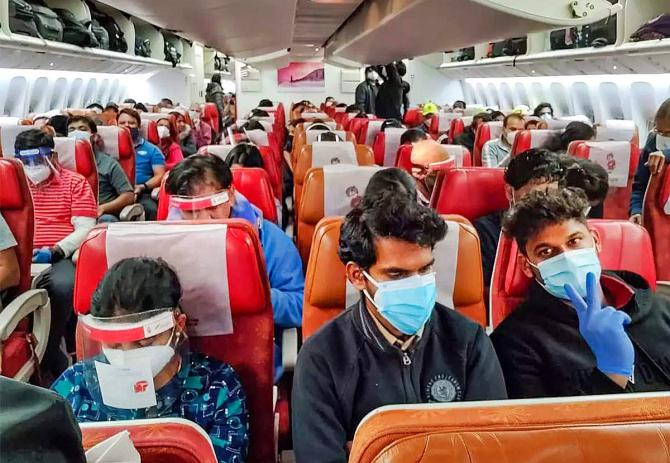 The civil aviation minister is right to ask for Airbus and Boeing to set up manufacturing plants in India, but if I were to look at it differently, all forms of tourism -- air, bus or train -- lead to job creation, skilled or semi-skilled.
One report said that tourism accounts for around 5.8 per cent of India's GDP.
Each new aircraft that Air India or IndiGo deploy will help create a ripple effect.
The boom in air travel should increase the job opportunities in the tourism sector. And many of these new jobs will not be in the big metros.
That is great news for the unemployed men and women of small-town India. Let us all simply fly.
Ambi Parmeswaran is a brand strategist, author and founder of Brand-Building.com