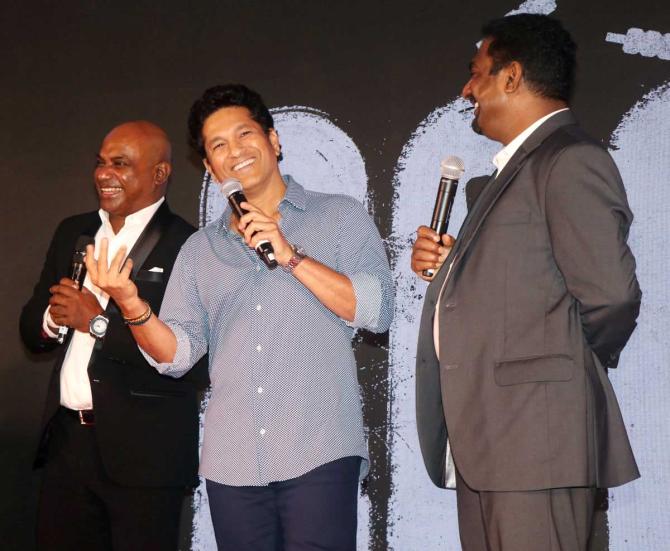 In a star-studded event, the trailer of 800 -- the film on Sri Lankan cricket legend Muttiah Muralitharan -- was released in Mumbai on Tuesday.
The trailer on the only cricketer to take 800 Test wickets was released by a batter who has scored the most number of Test centuries (51).
Sachin Tendulkar did the honours at the J W Marriott Hotel in Juhu, suburban Mumbai after which the two bonafide legends of the cricketing universe strolled down memory lane.
Also present at the launch was Sanath Jayasuriya who changed the idiom of what an opener was supposed to do in limited overs cricket when he blasted the bowling from the first ball on.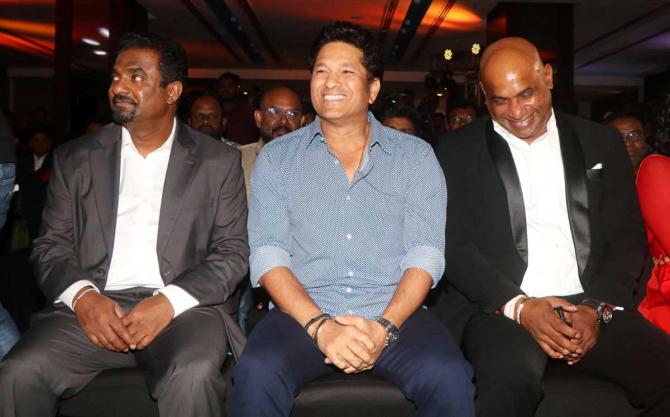 The 800 trailer -- 186 seconds long -- gives a glimpse into what the world is set to witness.
It gives us a peak into the tumultuous events in Sri Lanka in the early 1980s when Sinhala pogroms targeted the minority Tamils on the island.
Murali was a rare Tamil in the Sinhala-dominated cricket team, and clearly erased the ethnic divide on the cricket field.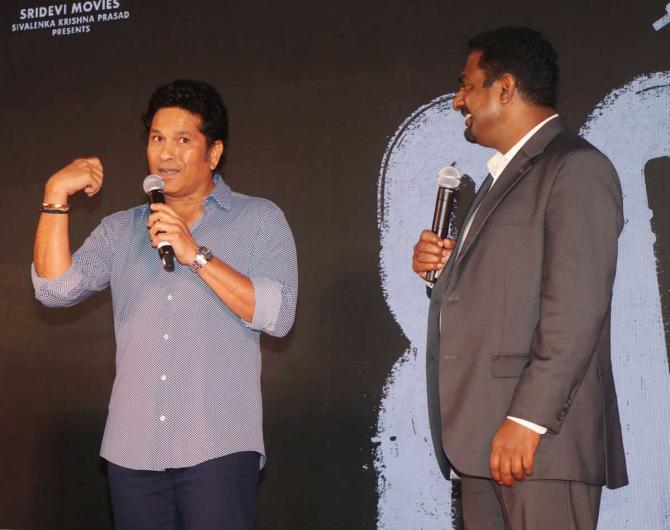 The film is written and directed by M S Sripathy. Madhur Mittal, who acted in the Oscar-winning film Slumdog Millionaire, plays Murali in 800, which will be released in Tamil, Hindi and Telugu.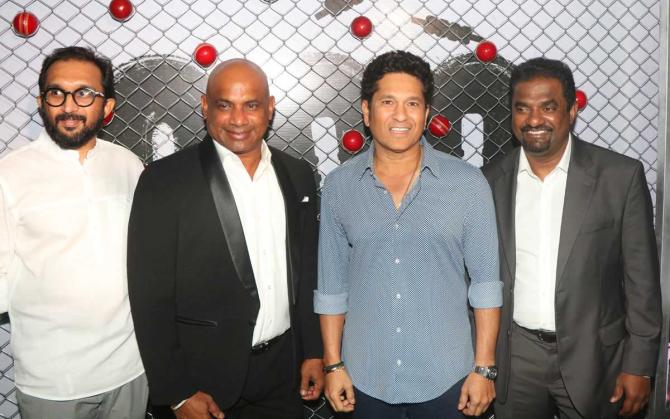 "I am very proud because they came (Tendulkar and Jayasuriya) and launched it for me. Hopefully people will enjoy this movie," Murali told ANI.