PCB Chairman Zaka Ashraf backed disgraced paceman Mohammad Aamir by declaring him a national asset and hinted that the Board may help the young fast bowler in returning to the international fold.
"He is our national asset and if he makes any appeal to us over his ban period we will look into it," Ashraf said in Islamabad on Thursday.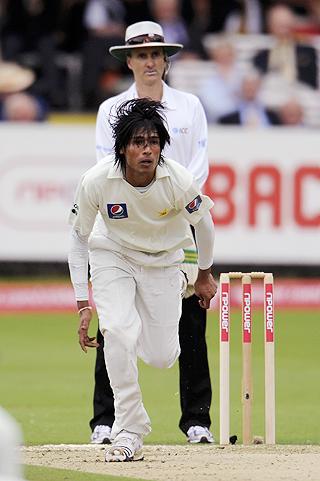 Interestingly, Geo News said that Aamir would not appeal against the five-year ban imposed on him by the ICC, to the Court of Arbitration for Sports in Switzerland.
Quoting the ICC, the channel said Aamir had sent in writing to the ICC that he had no intentions of pushing his appeal with the CAS.
These latest developments indicate that Aamir might in the near future get some support from the PCB in requesting the ICC to reduce his ban period.
"Apparently Aamir has been advised that if he doesn't pursue his appeal he might get some reprieve in future and the PCB will help him out in this," one source said.
Ashraf also believed that while the spot-fixing case was a big tragedy for Pakistan cricket but purely as a cricketer he felt Aamir had the ability to be one of the great bowlers of all time.
"He is a national asset and if makes any sort of appeal to us we will see what we can do. We definitely want him to under rehabilitation and counseling soon," Ashraf added.
Aamir since returning to Lahore after spending three months in a young offenders institution in the United Kingdom for his spot-fixing role, has remained shut in his house with his lawyer, Sajida Malik also accompanying him from London.
"He has been told to avoid all media contacts and now have some faith in the PCB and act on its advice," the source added.