'Don't get too excited if there is a bit of bounce as that is what the Australians want.'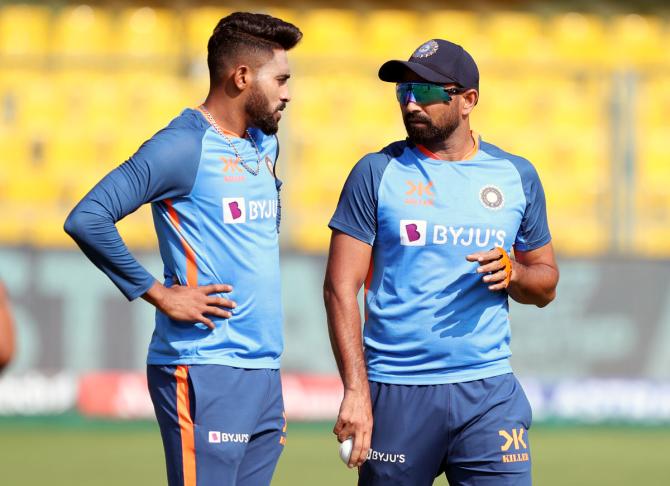 Pakistan legend Wasim Akram said the Indian fast bowling unit should not get 'carried away' with the new ball and must be patient for success in the World Test Championship final against Australia, which starts on Wednesday.
World No 1 India will take on second-placed Australia in the final of the WTC at The Oval in London.

Neither of the two teams have played Test cricket in the last two months as most of the players were busy in IPL 2023, and the change in format will be swift, along with the change from white Kookaburra ball to the red Dukes.

Akram hopes that the Indian fast bowling attack, with Mohammad Shami as the spearhead and the wily Mohammed Siraj as a certain starter, would be wise with their tactics on the field.

"These guys are experienced, and they shouldn't get carried away (with the new ball). We all know it swings for 10 to 15 overs, so don't give away extra runs in the first 10 to 15 overs as a fast bowler," Akram was quoted as saying by the ICC.

"(Early on) don't get too excited if there is a bit of bounce as that is what the Australians want," he added.

It is for the first time in 140 years of its history that The Oval, which usually hosts a Test late in the English summer, will be holding a match as early as in the start of June. Hence, the pitch as well as the conditions, combined with players' recent assignments, make this contest even more intriguing.

"This pitch normally favours teams from the sub-continent, but whenever we toured here... it was always at the end of August or start of September. This one is in June, the square is different, fresh square, and the ball is different altogether as a Dukes," said Akram.

While India middle-order mainstay Cheteshwar Pujara was the only player from his side plying his trade in the County Championship for Sussex, several Australians such as Marnus Labuschagne, fast bowler Michael Neser and even Steve Smith -- who also played for Sussex -- have recent experience of the conditions.