The morning after an unexpected loss, the subdued conversation is always about would India have won had...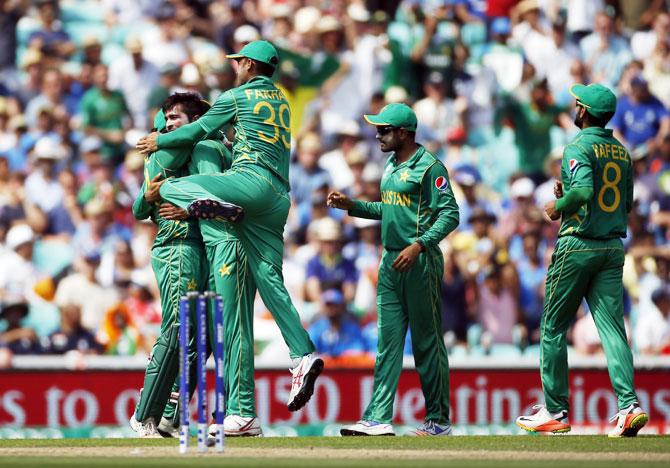 There are always 'ifs' and 'buts' after India loses a big game.
Could the result at the Oval been different had these 5 things happened?
Umesh Yadav included in India's playing XI instead of Ravichandran Ashwin
It was mystifying that Umesh, who took 3/30 in the Champions Trophy opener against Pakistan, didn't make it to the side for the final.
Instead, Captain Virat Kohli and Coach Anil Kumble opted for Ravichandran Ashwin who has not been at his best in the tournament.
Ashwin went for 70 runs at the Oval without taking a wicket.
Could Umesh have changed the course of the game. Likely, we say. Why would you drop your pace spearhead from a final when he has been a revelation in recent months?
Should India have batted first?
India batted first in the Edgbaston game against Pakistan and piled on 319/3.
What made Kohli field after winning the toss in the final?
The Pakistani batsmen made the best of his decision, and getting 339 was never going to be easy for the Indians, especially against an attack with Mohammad Amir and Hasan Ali (who has improved by leaps and bounds every game) bowling with fire and guile.
Would the result have been different had India batted first? Would the Indian batsmen have done an Edgbaston at the Oval? Would Amir and Hasan have bowled any different without 338/4 behind them? 40:60, we say.
Faqar Zaman caught Dhoni bowled Bumrah 4
But that didn't happen.
Jasprit bowled a no ball, and Faqar went on to score a century that put the game out of the Indians' reach.
A miss we say as costly as Herschelle Gibbs's 'dropped ' catch in the 1999 World Cup that gave Steve Waugh a life. He scored a ton and delivered that contest to the Aussies.
Would Faqar's dismissal have led to an all too likely Pakistan collapse? Likely, we say.
Yuvraj's lbw not reviewed
Shadab Khan was convinced he had Yuvi lbw.
Captain Sarfaraz Khan -- a tentative sort of guy unlike some of the let's-jump-into- the-abyss-regardless-of-the-consequences folks who preceded him in the job -- appeared unsure.
In the end, he went with his young spinner, and Yuvi had to walk off the ground.
Had the review not been taken, who knows?
Remember that game at Lord's? When Yuvi and Kaif pulled off an unlikely win, and gave Dada an opportunity to go shirtless?
With a determined Yuvi around, we say likely.
Had Jadeja sacrificed himself
Jadeja and Hardik ended up at the same end.
Hardik was on a blazing 76 off 43 balls with 4 fours and 6 sixes. Jadeja was trundling along.
Why didn't Jadeja sacrifice himself and let Hardik stay? One English writer was mystified with the Rajkot lad's choice.
India may not have won the game, but the Baroda all-rounder would have likely scored a century and ensured that the margin of loss was diminished and not so humiliating.
IMAGE: Mohammad Amir celebrates after dismissing Shikhar Dhawan. Photograph: Paul Childs Livepic/Action Images via Reuters