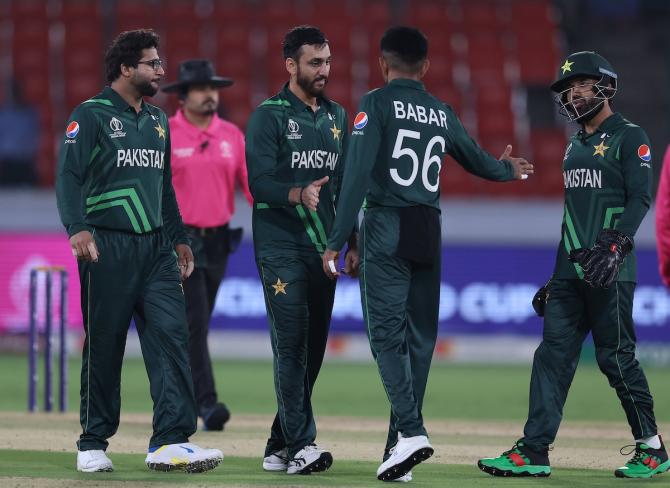 The Pakistan Cricket Board on Saturday wrote to the sport's governing body ICC for expediting the visa process for journalists and fans who wish to travel to India for the World Cup beginning October 5.
Pakistan, who are based in Hyderabad in the run-up to the mega event, play their tournament opener against the Netherlands on October 6.
The PCB, which had written to the ICC over the visa delay for the players earlier this month, highlighted its concerns over visas for Pakistan fans and media on this occasion.
In an email, the PCB sought prompt action from the ICC on the visa process for fans and media. While it is tough to put a number to the fans applying for Indian visa, around 50 journalists are expected to travel for the World Cup.
Sources in BCCI, which is the tournament host, said the External Affairs Ministry is vetting the names of journalists who want to cover the 50-over event. The applications will need clearance from external affairs, home and sports ministries as Pakistan is on India's prior reference list (PRC).
"The visa applications for Pakistan media are being facilitated," said a BCCI source.
A PCB source added: "It is alarming that the media and fans are yet to be informed about the visa policy, as Pakistan have already played their first of the two warm-ups and will play their first World Cup contest in six days.
"The PCB expects that the ICC and other relevant authorities will expedite the matter as there is a growing anxiety among Pakistan fans and journalists who wish to support and cover their team in the ICC CWC 2023," the source added referring to the email sent to ICC.