From India to Bangladesh to Nepal, Bryan Adams will travel everywhere.
The Canadian singer will be the only western artist to perform at the opening ceremony for the ICC World Cup to be held in Dhaka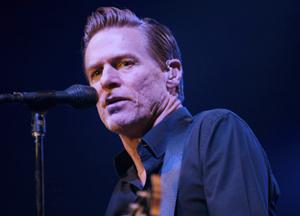 A television audience of 200 million people will get to watch the performance.
The performance, scheduled for February 17, will mark the fag end of Adams' tour of India that begins February 11th in Pune.
The Canadian singer will also be touring Bangalore, New Delhi, Hyderabad and Mumbai during the period. It might be recalled here that Mumbai was where Adams' first concert in India - in January 1994 - happened at the Brabourne Stadium.
Canada is one of 14 qualifying country taking part in the World Cup which begins two days later.
And Adams will remain one more day in Dhaka for a special acoustic concert featuring songs from his current CD, Bare Bones, before finishing up this leg of the tour in Kathmandu, Nepal.