Star's maths is simple: It expects to make something close to Rs 40 billion from the two properties in the first year (2018) itself, which is pretty close to its break even point, note Surajeet Das Gupta and Urvi Malvania.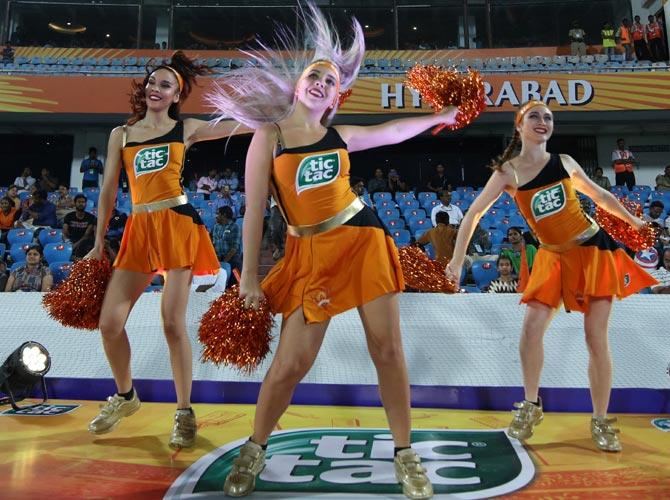 He has made an audacious gamble and catapulted himself as the undisputed king of the cricket media business.
But the question is whether Star India boss Uday Shankar has overpaid for the cricket media rights and taken a huge risk to get top position.
Last week Shankar grabbed the Board of Control for Cricket in India's rights for international bilateral matches held at home for five years by forking out a staggering Rs 61.38 billion, which is 60 per cent more than what it paid for the same rights earlier.
And it successfully overshadowed tough challengers such as Reliance Jio and traditional rivals Sony Pictures Network.
With the media rights to the Indian Premier League as well as all the International Cricket Council matches (including the two World Cups till 2023) in its bag, it has to pay a very stiff bill -- over Rs 320 billion (each year Rs 65 billion) in the next five years.
That's a lot of money -- more than the expected advertising spends on television and digital in the country this year (estimated at Rs 280 billion).
And just for the BCCI and IPL rights, the current area of focus, it has to pay more than Rs 42.92 billion annually.
Surely the question most advertisers and competitors are asking is whether Shankar can strike it rich.
After all he has paid more than two-and-a-half times for the IPL and BCCI rights together than what was paid earlier.
And even while he was in an animated discussion with Reliance Jio chief Mukesh Ambani during the opening IPL game between the Mumbai Indians and Chennai Super Kings, he has kept the new cash-rich challenger at bay from controlling cricket rights.
But it is a challenging task.
Says a senior executive of a leading advertising agency: "As with every gamble, this one too can go either way. Growing the market for cricket advertising by at least 3x in just five years is no joke. Sony had 10 years, not five, to cash in on the money."
Cricket currently has attracted only a little more than Rs 30 billion in revenue, the bulk of which comes from advertising (over Rs 20 billion) and the remaining from subscriptions.
Digital revenue is still in its infancy, contributing around Rs 1.5 billion though Shankar has his eyes set on making it big. But advertisers say no bid can be made on a huge assumption of revenue from a sector whose growth is still not very clear.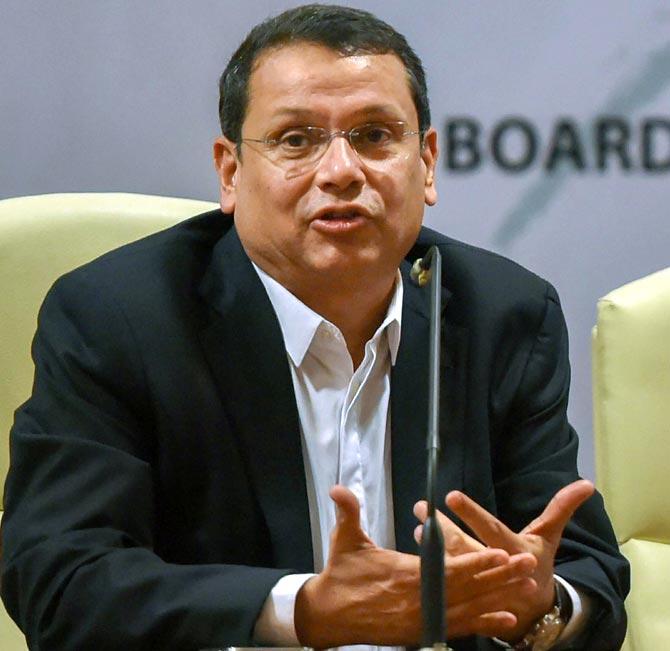 But Shankar's aggressive strategy to disrupt the way cricket is sold to advertisers is yielding dividends if the Star India numbers are anything to go by.
For instance, it has sold 90 per cent of its advertising inventory in the IPL and will make around Rs 20 billion from mere ad revenues, which is an increase of more than 50 per cent of what Sony rustled up last year.
Sceptics might question whether advertisers would pay that amount, but Star says it is giving them more value for their buck.
Sure, it has done two things to increase ad revenues -- increasing overall rates (it has increased spot rates by 45 to 50 per cent) and also selling a larger amount of inventory as it has more feeds to offer.
Star sources say advertisers paid more because they were offered more value.
For instance, unlike in the case of Sony, which had only one feed, Star is offering advertisers seven feeds, including in Bengali, Tamil, Telugu and Kannada, as well as Super Fan feed on Star Sports Select, apart from English and Hindi.
As a result, it is expecting viewership will increase by at least 20 per cent from 250 billion minutes to at least 300 billion minutes in this IPL.
Star India executives say earlier the IPL was weak in the south, but this has been rectified through feeds and regional language commentary.
Sources in Star point out they have a lot of cushion for an upside in revenue as its business viability is premised on a moderate increase in advertising income on television for the IPL by 15 to 20 per cent per annum from now.
It has not taken into account the expected growth in subscription revenue, which should go up. Especially on its OTT platform Hotstar, where it has for the first time offered all cricket viewing for the whole year live at a mere Rs 299.
At a price of less than Rs 1 a day and with Star now controlling anything between 65 per cent and 70 per cent of international cricket, it could see a conversion of its growing customer base of users (it has 100 million on Hotstar, but hopes to double with the IPL) to paid subscribers at this price.
Star's maths is simple: It expects to make something close to Rs 40 billion from the two properties in the first year (2018) itself, which is pretty close to its break even point.
So while it expects to get Rs 5 billion to Rs 6 billion from subscription revenue for the IPL, which is not an increase over what Sony made last year, it is banking on a combination of both (advertising and subscription) to make Rs 6 billion to Rs 8 billion from the BCCI rights.
Sources say Star estimates with a 15 to 20 per advertising revenue increase, it would make, on average, Rs 60 billion per year for the next five years as overall revenues, while their requirement to break even is Rs 45 billion.
But there is cautious optimism.
"Billion dollar bids are not made on ego," says Ashish Bhasin of Dentsu Aegis Network. "I am sure Star has a plan. It is a high risk (strategy), but only these yield high rewards. Advertising growth will happen, but the rates will not grow all of a sudden."
All eyes are on Uday Shankar.