'In India we have a lot of superstar worship.'
'If we lose a match, but Tendulkar hits a century people are happy that their star did not let them down.'
'This should change. People should support the team and the sport and not individuals.'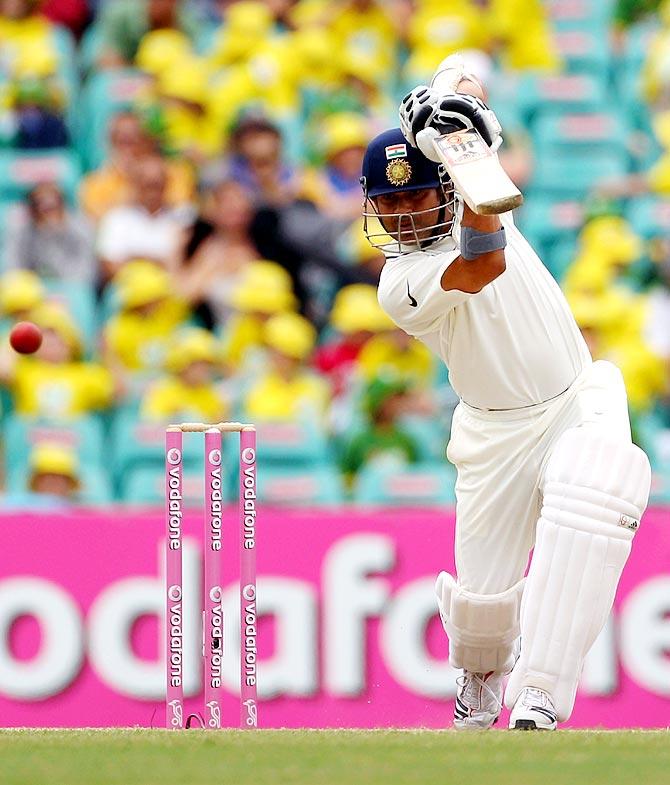 Over the weekend, there were two events in Chennai both featuring cricketers.
One a fearsome left-arm fast bowler who could rattle the best in the world, the other an equally explosive batsmen but perhaps not as consistent as the other.
The Hindu Life Lit Fest hosted Wasim Akram who was promoting his recent memoir Sultan of Swing (co-written with the venerable Australian cricket writer Gideon Haigh) while Club Mahindra arranged a chat with Dinesh Karthik for its loyal customers at an event named 'The Stage'.
Wasim, 56, attended the event at Chennai's Music Academy virtually while 37-year-old DK was present at the Taj Coromandel. Interestingly, DK was born almost 19 years (June 1, 1985) to the day after Akram (June 3, 1966).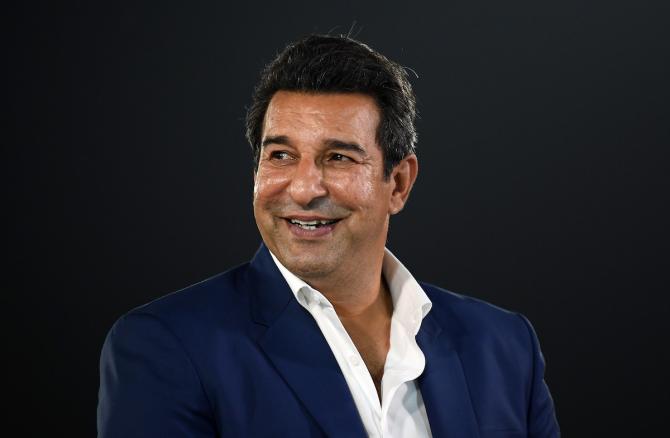 During the candid conversation with N Ram and Gideon Haigh on Saturday morning, Akram opened up about Pakistan's 1999 tour of India, ruing that the team could not explore the country as tourists because security was so strict. He then opened up about the Chennai Test, which Pakistan won.
"Sachin was batting, he had already scored a century. I told (off-spinner) Saqlain (Mushtaq) bowl your doosra, but give it a little more air and pitch it outside the off stump. He will hit it to midwicket.
"Saqlain bowled, Sachin hit it hard, I was right under the ball, I was telling myself, 'Balance and keep the eye on the ball'. 40,000 spectators were yelling, but I held onto the catch. We won the match. What was amazing is that the Chennai crowd gave us a standing ovation."
Akram also spoke about how he was flying to Singapore with his ailing wife when she fell sick on the flight. The plane had stopped for refuelling in Chennai. "We did not have a visa for India. The officials told us, 'Please don't worry about formalities' and allowed us to go to a hospital to get treated."
M S Dhoni or Dinesh Karthik?
The next evening, DK was engaged in light hearted conversation where he revealed how he meditated when under pressure. He also discussed his journey from wicket-keeper to batter to finisher.
Karthik has played for three different teams in the IPL and has also captained the Kolkata Knight Riders.
The batter, who is married to squash ace Dipika Pallikal, opened up about his life away from the cricket pitch. Amidst a packed schedule for both sports stars, DK and Dipika go for a holiday twice a year. He flies to where she is playing and they have a short holiday before the next tournament.
Karthik has also been in and out of the Indian team, unable to cement his place in the playing XI. When asked "Who is the better wicket-keeper, M S Dhoni or Dinesh Karthik?", DK replied without hesitation, "M S Dhoni."
'India and Pakistan should play more often'
On Saturday morning, Akram highlighted the expectations and pressures of playing in an India-Pakistan match.
Politics has always played a key role with India and Pakistan unable to play bilateral series for over 18 years. Politics, Akram felt, should be kept away from the sport, and India and Pakistan should play each other more often.
Akram also revealed that it was Javed Miandad, not Imran Khan, who discovered him, but Imran mentored him, enabling him to become the legendary cricketer he became.
"Imran gave me unconditional love. He used to take me to parties which I enjoyed. I was 20 when he took me for a party hosted by (the late socialite and do-gooder) Parmeshwar Godrej in Mumbai. He had friends all over the world."
When he was captain, Akram used to call Imran for advice. "He used to say I had more natural talent than any other cricketer. I still call him skipper," Akram added.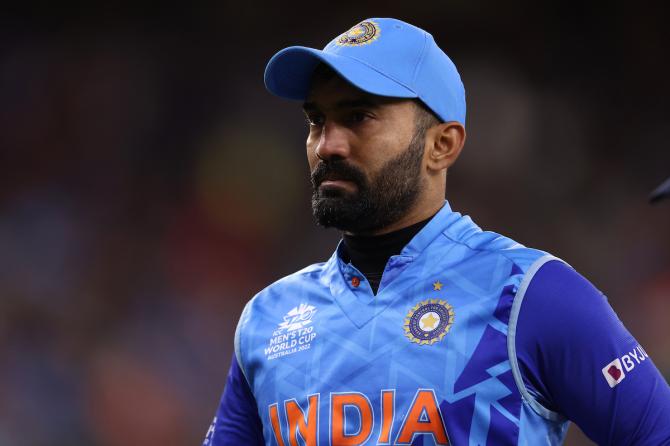 DK on dealing with failure
Karthik, who has been in and out of the Indian cricket team almost as many times as Mohinder Amarnath, said he always took failure in his stride.
"I always continue to practice my game, improve my game as I know I will get another chance."
The batter shared details of his diet with the audience, stating that he ensured he had enough protein, fibre and carbs every day. He always has a light dinner and if he has to eat a heavy dinner it would always be before 6 pm, telling his audience about his affection for Biryani
Deal with it yourself: Imran to Akram
Akram recalled how scared he was when Viv Richards wanted to meet him. "I was scared so I called Imran and asked him what to do. He said, 'Deal with it yourself'."
In Sultan: A Memoir, Akram told the world about his cocaine addiction. "If a youngster reads the book and it helps him get out of the addiction, my aim to include it in the book will be achieved," he told his audience.
Before signing off, Akram touched upon match fixing and ball tampering: "Today's cricketers earn enough and cannot be lured with money."
What should change in Indian cricket?
Asked about what he would like to see in the future in cricket, DK said, "In India we have a lot of superstar worship. If we lose a match, but Sachin Tendulkar hits a century people are happy that their star did not let them down."
"This should change. People should support the team and the sport and not individuals."