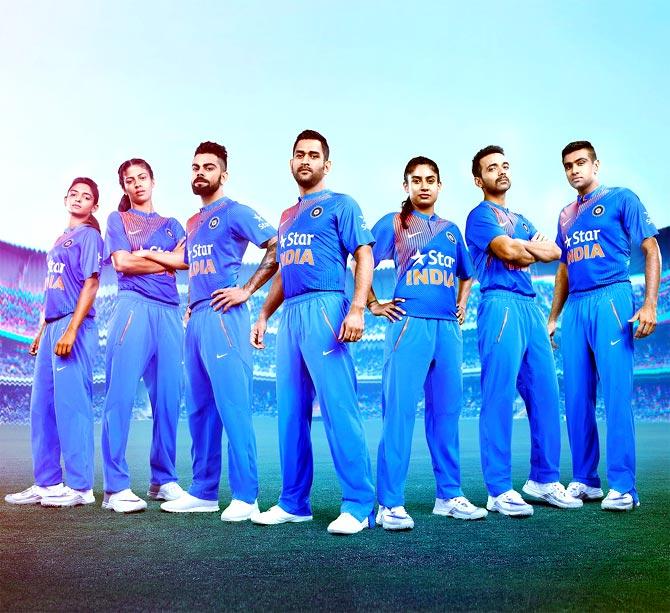 IMAGE: The new jersey India's players will sport at the upcoming World T20. Photograph: Twitter
The Indian men's and women's cricket teams will take the field in the upcoming World Twenty20 Championships wearing brand new kits, unveiled by Nike.
The design features a new collar, which has a clear Asian influence, while four-way stretch pants include articulated patterning on the knee to withstand aggressive play.
Both teams will officially use the jersey in the upcoming tournament, starting March 15.
Here's the team's new outfit. Take a look at it and tells us whether you like it or not in the poll below.
Click to zoom