'They have learned to rotate the strike but they can always get better and improve'
I played with Dhoni. During the match he was telling me what to do in different situations: Kishan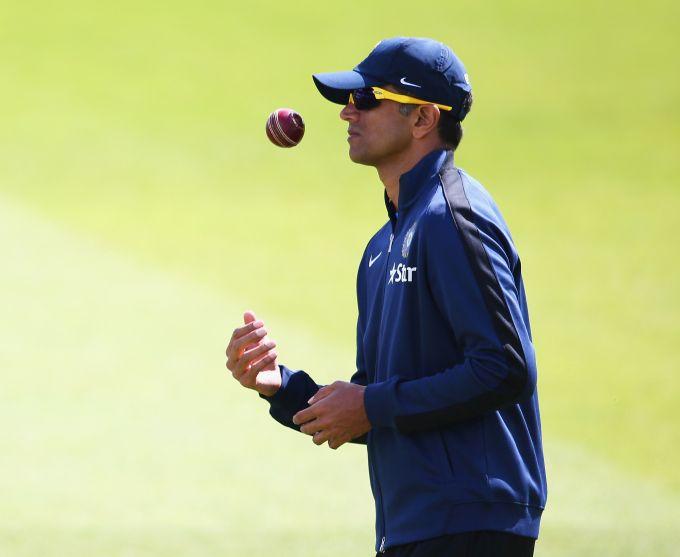 IMAGE: India's under-19 team coach Rahul Dravid. Photograph: Matthew Lewis/Getty Images
One of the key aspects former captain Rahul Dravid is focused on as coach of India's Under-19 squad, which will take part in the ICC Under-19 World Cup in Bangladesh, is the ability to rotate the strike.
"One of the things I had stressed on was the ability to rotate the strike. It takes a lot of pressure off you. I talked about it a lot to the players," said Dravid, on Tuesday, the eve of the team's departure.
"All these boys can play big shots. They are in a generation where they are practising playing the big shots and some of the sixes they hit boggle the mind.
"We had played on very good wickets over the last couple of months. But you may not get wickets where you can score 300-plus. There will be 240-250-plus wickets.
"They have learned to rotate the strike but they can always get better and improve," the legendary batsman noted.
The 16-team tournament starts on January 27. India is drawn in Group D alongside New Zealand, Ireland and Nepal.
The top two in each of the four groups go to the quarter-finals.
Dravid was satisfied with the squad's preparation going into the tournament, which India won thrice (2000 in Sri Lanka, 2008 in Malaysia and 2012 in Australia).
"We have got good preparations over the last two months and played some good games in Mumbai. For a lot of these players it started in October in the domestic one-day cricket.
"Then we played a tournament in Kolkata with Afghanistan and Bangladesh Under-19 squads. The squad was whittled down to 18 and it was then taken to Sri Lanka.
"The biggest challenge and the hardest thing for me and the selectors was to bring down the number of players from 36 to 15. Everyone is talented. That's why we rotated the squad," said Dravid.
Asked why Ishan Kishan, a wicketkeeper-batsman from Jharkhand, was made the captain, Dravid replied: "It seems captains from Jharkhand seem to do well. It's just a joke!"
"The under-19 cricketers have played a lot of cricket only over the last two months. The last match they played together was in the last World Cup (won by South Africa)," Dravid said.

"We were not dead certain who was going to lead. We tried out different captains, and looking at all angles we thought Ishan Kishan was the best."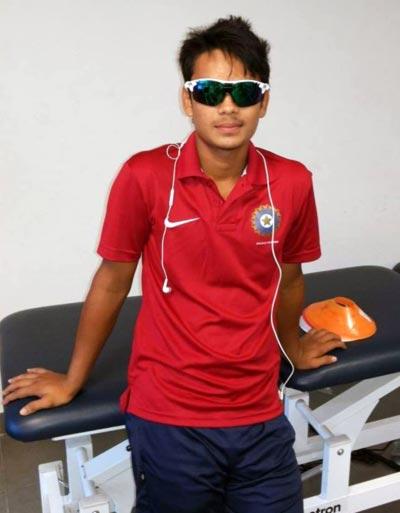 Kishan said his stint under India's World Cup-winning captain Mahendra Singh Dhoni for Jharkhand in the Vijay Hazare Trophy helped him.

"I played with Dhoni. During the match he was telling me what to do in different situations. It was very good talking to him."
Dravid made it clear that with both the captain and vice-captain Rishabh Pant being wicketkeeper-batsmen, the latter will keep wickets in the World Cup.
"Both will make the playing eleven. Both can keep wickets and open. Both are very good players. There are a lot of similarities between them and they are good friends as well.
"Ishan will play as a batsman. He's a very good fielder and he can focus on captaincy. He's a very good wicketkeeper too and has a very good future. It's just that he won't keep wickets in this tournament."
More than winning the tournament, Dravid said he would be happy to see the players growing to represent the country at the senior level.
"I am not trying to win the World Cup as a coach, but in developing these guys. Winning these Under-19 World Cups is not the be-all-and-end all.
"I will be happier if some of these guys represent India. That should be their aim and real aspiration."
He also pointed out that there were players who did well at the under-19 World Cup and did not go on to play for India and there have been others who had done well at this level and gone on to make a big name for themselves at the international level.
Image: India Under-19 team captain Ishan Kishan
Photograph: Facebook