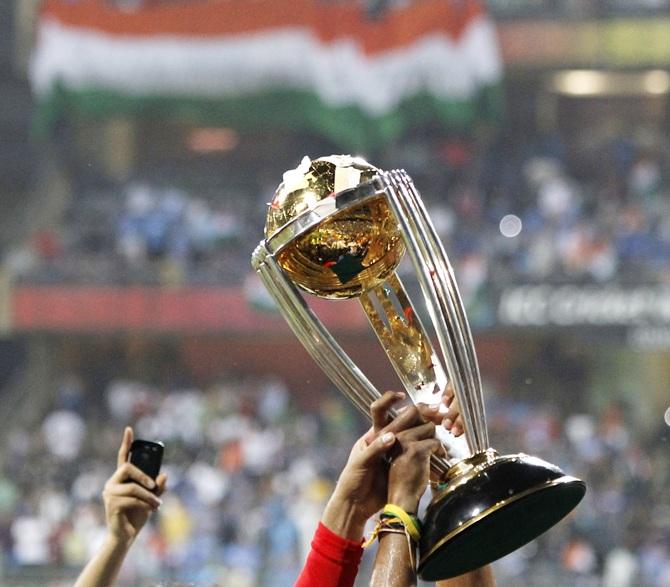 Players hold the trophy during celebrations. Photograph: Andrew Caballero-Reynolds/Reuters
From February 14 to March 29 14 countries will battle it out in Australia and New Zealand for cricket's biggest prize, the 50-overs-a-side World Cup.
Will India, champions in 1983 and 2011, win it a third time, or will hosts Australia, winners in 1987, 1999, 2003 and 2007, reign at home? Can dark-horses and co-hosts New Zealand win it for the first time?
Take the poll below and pick your winner.