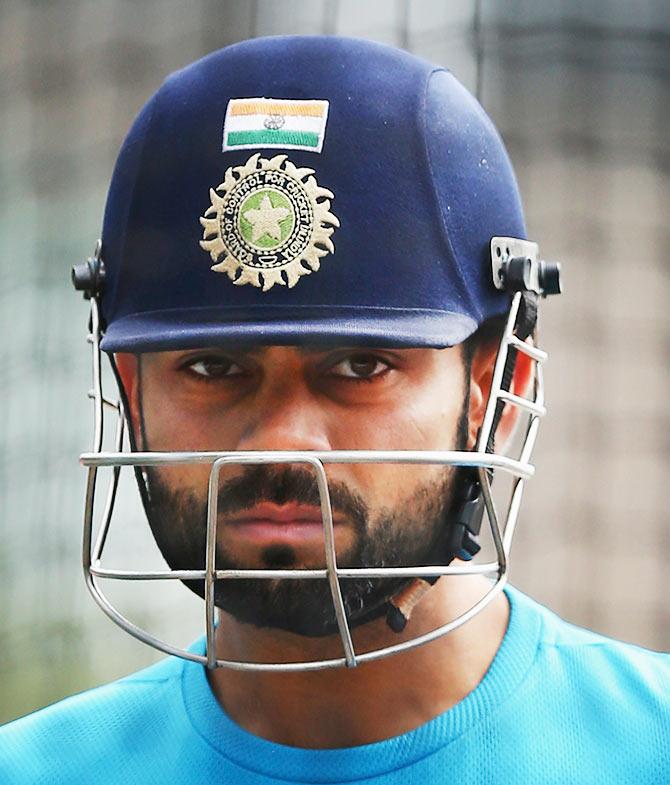 Virat Kohli looks on during the India nets session. Photograph: Ryan Pierse/Getty Images
Sparks can be expected to fly when confident, well-balanced teams from cricketing superpowers Australia and India clash in a mouthwatering ICC World Cup semi-final at the Sydney Cricket Ground on Thursday.

The match pits four-times champions Australia, the top-ranked team in One-Day Internationals, against title holders India, the dominant financial power in world cricket.

The winners will go on to face the other co-hosts New Zealand next Sunday in another of the great arenas of the game, Melbourne Cricket Ground.

While Thursday's clash will have to go some way to match the tense climax of New Zealand's victory over South Africa on Tuesday, Australia's meetings with India are rarely dull.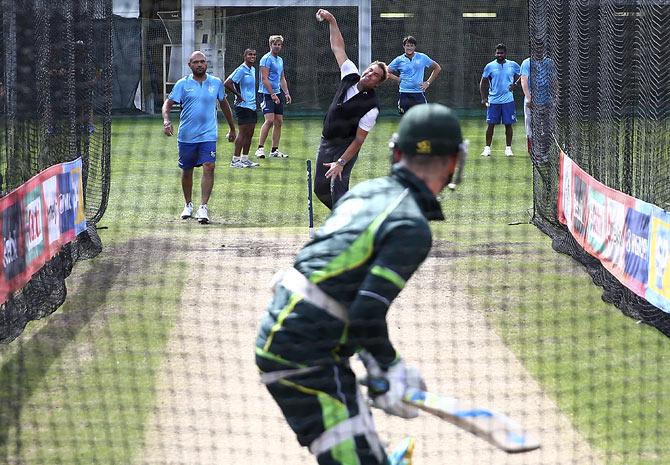 Shane Warne bowls to Michael Clarke during an Australian nets session. Photograph: Ryan Pierse/Getty Images
If familiarity between the two sides has not quite bred contempt, the frequent heated exchanges in their clashes indicates at the very least a fierce competitiveness.

"The fact we're playing India now is extremely special," Australia captain Michael Clarke said on Wednesday.

"I think you'll see two teams at the top of their game wanting to play their best cricket, I'm really confident both teams will put on a great show."

In the Test arena at least, home advantage has been the decisive factor in their meetings in recent years.

It has less of an impact in the One-Day game and there is good reason for India to have some confidence that it will not mitigate too heavily against them on Thursday.

Clarke admitted it is a "no brainer" that Indian fans would outnumber those of Australia, while the SCG has always offered something for the one area of the game where the visitors can be said to have a distinct edge, spin bowling.

Australia can look to their record of having lost just one of 14 One-Day Internationals at the ground against India and to their utter dominance of their meetings since the tourists arrived Down Under last November.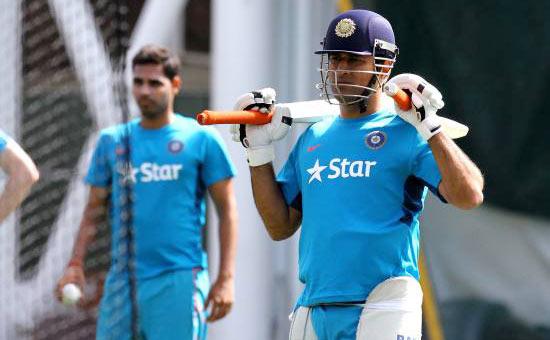 India captain Mahendra Singh Dhoni. Photograph: Solaris Images
India have been transformed since the start of the World Cup, however, with a newly potent bowling attack firing alongside their always fine batting to take them to the last four unbeaten.

That has given the side such confidence that batsman Rohit Sharma said it is irrelevant whether there is spin on offer at the SCG or not.

"If you look at the tournament, we've taken 70 wickets in seven games, distributed between the spinners and the fast bowlers," he said.

"So it doesn't matter how the wicket behaves. If it suits the fast bowlers or the spinners, we've got everything covered in those two areas.

"We just need to keep doing what we've been doing. We've played some really good cricket in the World Cup and it's just a matter of two more hurdles."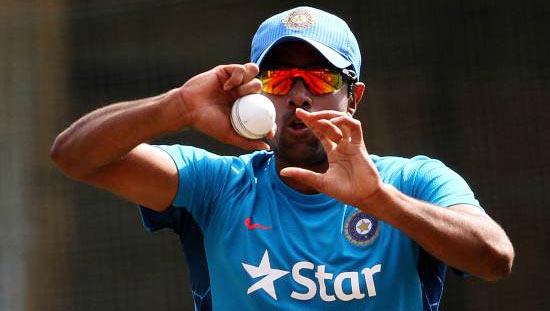 India off-spinner Ravichandran Ashwin in the nets. Photograph: Solaris Images
Australia, by contrast, would clearly welcome a wicket to favour their quick bowlers Mitchell Starc, Mitchell Johnson and Josh Hazlewood.

Hazlewood, who took 4-35 in the quarter-final victory over Pakistan, looks likely to get the nod ahead of spinner Xavier Doherty to keep Australia unchanged for the first time in the tournament.

India have only altered their line-up during their title defence because of an injury to paceman Mohammed Shami and are also likely to be unchanged.

"We've played a lot of cricket against India," Clarke added. "We know their strengths, we know their weaknesses, and we know they're a very good team.

"We have to execute our skills as well as we possibly can, and if we do that, I have confidence that we can beat any team we play against."
Don't miss Prem Panicker on World Cup 2015!