'He was out first ball three times. It's very difficult to say what is going wrong'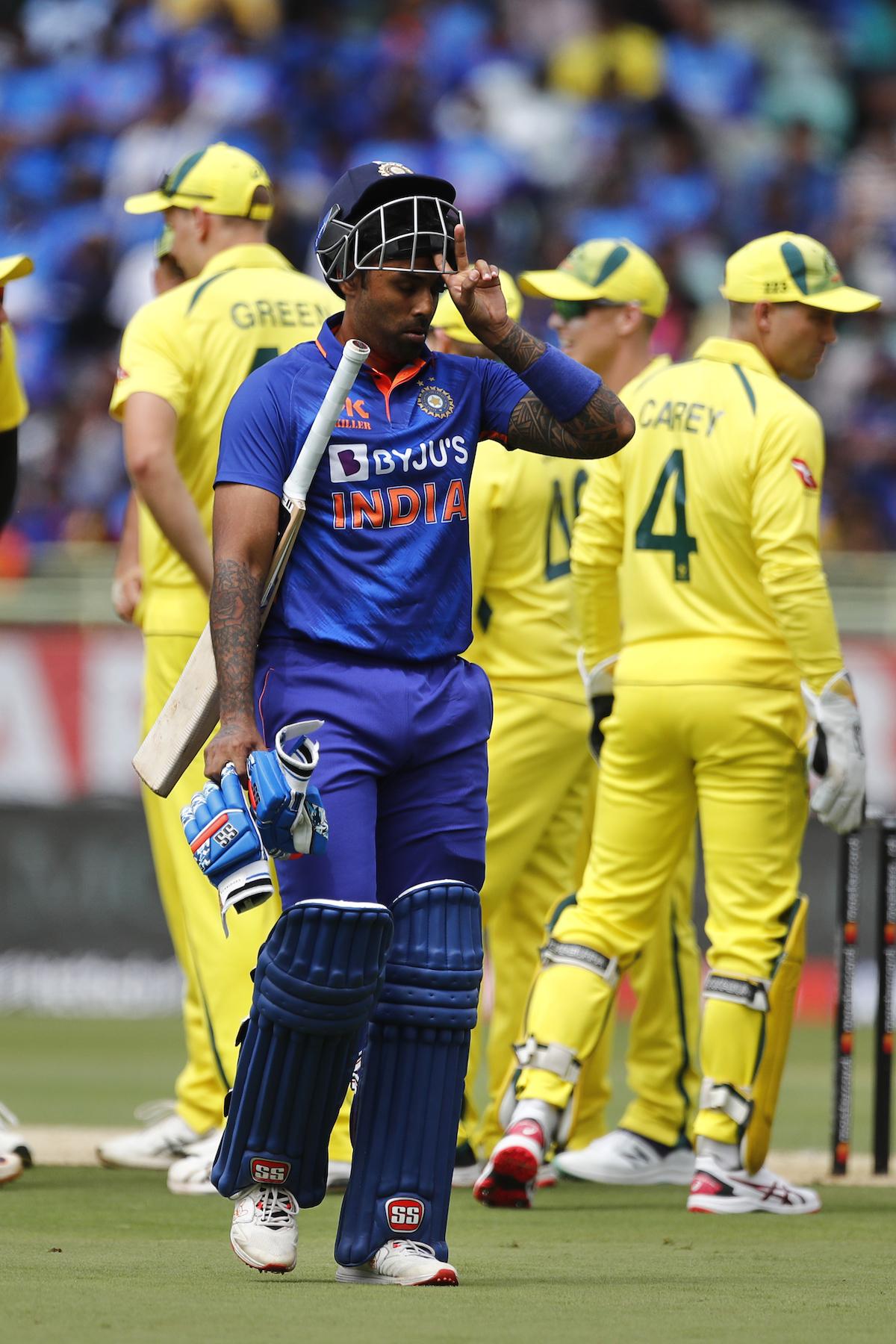 Considered one of the best players in the T20 format, Suryakumar Yadav aka SKY registered three successive golden ducks against Australia, but Captain Rohit Sharma hinted that the Indian team management is not looking too much at his failures in the ODI series.
When the legendary Sunil Gavaskar was asked what advice he would give SKY to get his form back, the legendary batter came up with an unexpected reply.
'Nothing, nothing,' he said in the post-match show on Star Sports.
'He has just got to understand that this can happen to the best of players and it has happened to the best of players. So I think, all he has got to do now is focus and forget these three matches and focus on the IPL, get runs over there.
'Once he gets runs in the IPL, he will come back confident for the next one-day game,' Sunny added.
'Well, he was out first ball three times. It's very difficult to say what is going wrong. Yes, there were two good deliveries that Mitchell Starc bowled in the first two matches. Yes, he might have been a little too anxious,' Sunny said.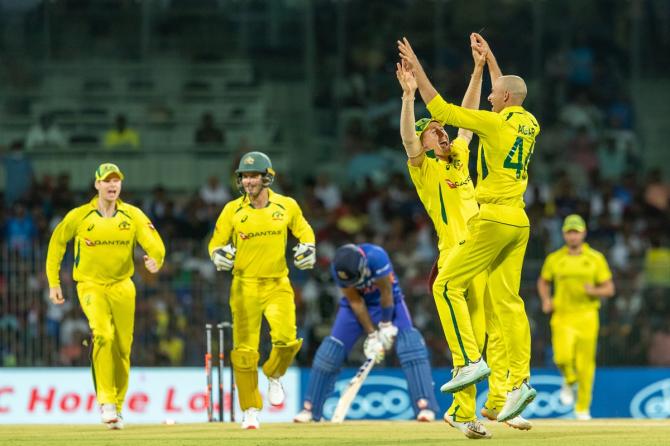 Meanwhile, the legendary Kapil Dev said one shouldn't compare Sanju Samson and SKY.
India's 1983 World Cup-winning captain said the team management is doing the right thing by backing a player of SKY's calibre.
'A cricketer who has played so well will always get more chances. Don't compare Surya with Sanju Samson, it doesn't seem right. If Sanju goes through a bad phase then you will talk about somebody else. This should not happen.
'If the team management has decided to back Suryakumar Yadav then he should be given more chances. Yes, people will talk, give their opinion but ultimately it's the management's call,' Kapil told ABP News.
Shuffling of the batting order is nothing new in ODIs and Rohit Sharma and Coach Rahul Dravid must have had some reasons for using SKY at No 7 in the third ODI, Kapil added..
'Maybe the idea behind sending Suryakumar at No 7 was to give him an opportunity as a finisher... Yes, at times it can happen that a batter's confidence is dented if he has been dragged down the order. But the onus rests on the player to tell his captain that 'I can handle myself in the top order.'
'The coach and captain must have taken the decision with particular thinking,' Kapil added.