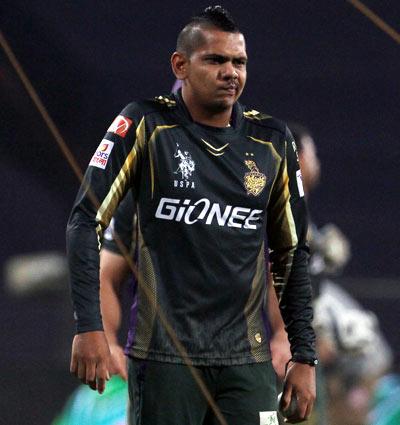 Kolkata Knight Riders' mystery spinner Sunil Narine underwent tests in Chennai on Thursday in order to get his off-breaks cleared for the remaining matches of the Indian Premier League.

"@SunilPNarine74 was cleared 2 bowl all balls except off break. With permission from BCCI off break also tested today @chennai. Await report. Looking fwd to him joining the squad shortly," Kolkata Knight Riders CEO Venky Mysore said on Twitter.

Narine was barred from bowling his off-spinners in all matches organised by the Board of Control for Cricket in India, including the ongoing IPL, however he was allowed to bowl his other deliveries including the knuckle ball and the quicker straight ball, the BCCI had said in a statement on Wednesday.

He underwent a biomechanical analysis at the Sri Ramachandra Arthroscopy and Sports Science Centre in Chennai after being reported for suspected illegal action again during the IPL match against Sunrisers Hyderabad in Visakhapatnam on April 22.

After reviewing the footage of the game and analysis in Chennai, the BCCI had decided to ban his off-spinners.

"If Narine were to again bowl the off-spinner in this season's IPL, the on-field umpires would apply Law 24.2 and call "No ball" and, at the end of the match, would issue a further report. Pursuant to clause 3.4 of the IPL Suspected Illegal Bowling Action Policy, the player would in such circumstances automatically be suspended from bowling in BCCI-organised matches," the BCCI statement added.

"Narine may undergo a course of bowling rehabilitation and take corrective measures to ensure that his action does not contravene Law 24 and may then request a further Official Assessment by the Committee," said the BCCI.

The BCCI had earlier banned Narine, whose 'doosra' was under the scanner, during the 2014 Champions League T20 where he was not allowed to represent Knight Riders in the final after being reported twice in as many games for a suspect action.
Image: Sunil Narine.
Photograph: BCCI