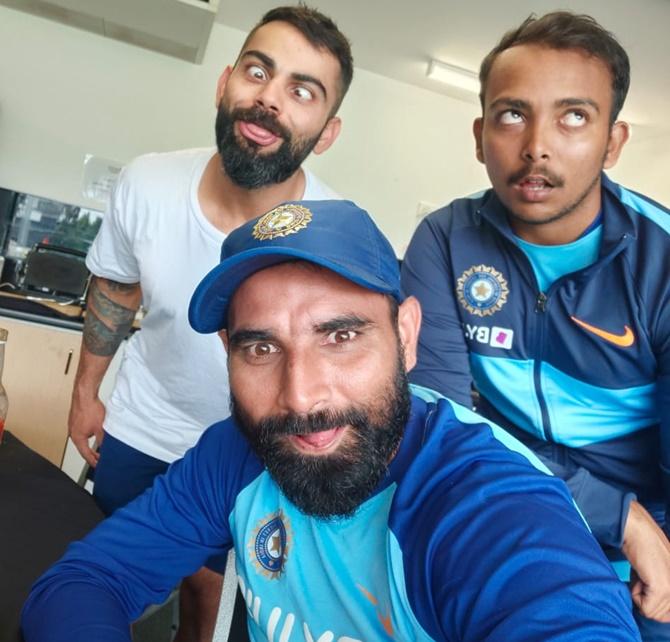 As the three-day practice game against New Zealand XI came to an end on Sunday, India captain Virat Kohli had his fans bursting with laughter as he posted a funny picture on social media.
Kohli posed along with his team mates Prithvi Shaw and Mohammed Shami as the trio were seen giving goofy expressions in the picture.
"Naya post, Sundar dost (New post, beautiful friend)," Kohli captioned the picture on Instagram.
In the practice game, Kohli did not come out to bat in either innings as he gave chances to all other members of the squad.
Shaw managed to score 39 runs in the match after being bowled out for a duck in the first innings.
Meanwhile, Shami took three wickets in his ten overs.
The first Test match between India and New Zealand begins in Wellington, from Friday.