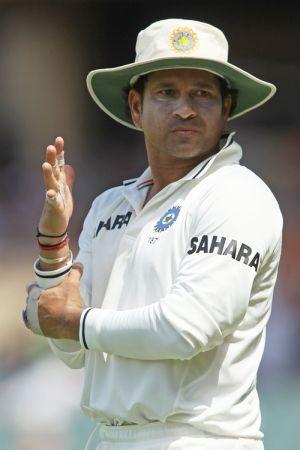 The Pakistani Taliban has reportedly issued a challenge to the country's media to stop the praise of retired Indian cricket icon Sachin Tendulkar and instead get behind Pakistani captain Misbah-ul Haq, whom they branded as ''sub-standard'' and a ''low-level player''.
Newspapers and TV stations across South Asia have been plastered with tributes to the master batsman, who bowed out on November 16 as the world's leading run-scorer in both Test and one-day cricket.
According to Sport24, however, a spokesman for the Tehreek-e-Taliban Pakistan (TTP) ordered the Pakistani media to get behind Misbah, even though he was sub-standard and low-level, adding that it is was time for Pakistanis to shut up about the ''Little Master''.
Shahidullah Shahid, who relayed his message in a video where he was flanked by two masked men with AK-47s, said that ''there is an Indian cricket player called Tendulkar'', who has been ''exceedingly praised'' by Pakistani media and a number of the citizens.
Shahid further said that it is necessary for the Pakistani media and the people to know that no matter how good Tendulkar is, they should not praise him as it is against ''Pakistani nationalism and loyalty to the country''.
Although Shahid was dismissive about Misbah's form, he however, said that the Test and ODI captain should be hailed as he is a Pakistani.