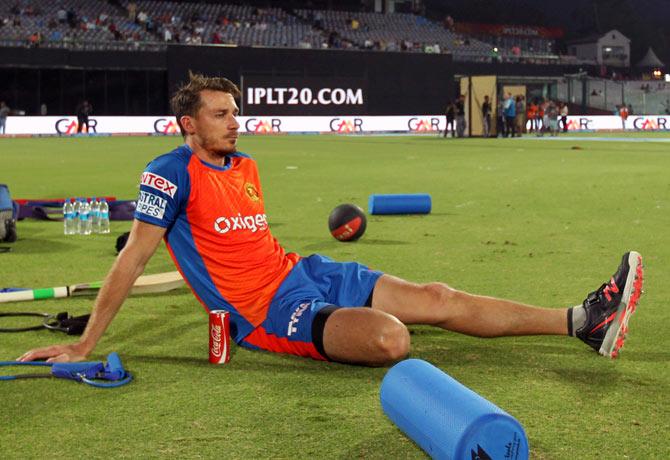 IMAGE: Dale Steyn represents the Gujarat Lions. Photograph: IPLT20.com.
South African pace spearhead Dale Steyn will not be playing next year's Indian Premier League (IPL).

Steyn has ruled himself out of the lucrative T20 league in order to return to the Proteas side for their England tour - and possibly the ICC Champions Trophy.

"June is realistic for South Africa," Steyn, who is currently recovering from an elbow injury, was quoted as saying by Sport24.
"I haven't had a long break like this in a good few years and every season I go into it with something wrong, whether it be a little hammie or whatever."

He would also miss the tour to New Zealand which begins on February 17 with a T20 clash and ends with the March 25-29 third Test.

Steyn, who plays for Gujarat Lions franchise in the IPL, will not participate in the event which runs from April 5 to May 21.

"It will be nice to go into a season, starting in June, and confidently know that I am really strong and in a good place," he added.

South Africa would be playing three ODIs in England and then they would participate in the Champions Trophy, which runs from June 1-18.

The 33-year-old had got his right shoulder fractured during Australia's first innings of the opening Test against South Africa, which the Proteas went on to win by massive 177 runs at the WACA Ground in Perth.

The 33-year-old has also not been included in the 13-men squad for the three-match Test series in Sri Lanka.