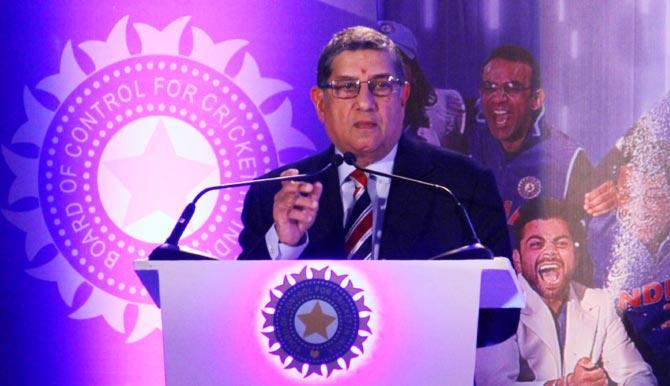 ICC chairman Narayanaswami Srinivasan. Photograph: BCCI
The Supreme Court, which took up the Mudgal committee report on the betting and spot-fixing scandal that rocked the sixth edition of the Indian Premier League on Friday, has revealed that ICC chairman Narayanaswami Srinivasan, his son-in-law Gurunath Meiyyappan, Rajasthan Royals co-owner Raj Kundra and IPL CEO Sundar Raman are among those being probed.
Reading out from the report, a bench headed by Justice T S Thakur disclosed the abovementioned names but said the identity of the players should not be made public at this stage.
"They should be left out for now."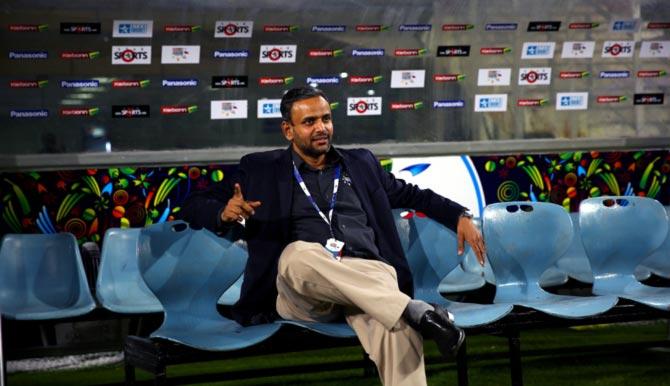 IPL CEO Sundar Raman. Photograph: BCCI
It also ordered that supply of relevant portions of the report to the four named so that they can file their objections within four days of receipt of the report.
"Certain findings recorded by the Committee are understood to have indicted some individuals against whose conduct investigation has been conducted. The report also deals with the conduct of the players which are for the present held back," the bench said.
The court did not give details of the indictment or the misdemeanour or the persons who committed it.
"We have seen the report and the report did suggest some misdemanour by certain persons. The report is in relation to players and to other actors in the drama."
While reading out the names in the open court out, the bench inadvertently disclosed the identity of three players. But realising that they were cricketers, it said that their names should not come out at this stage.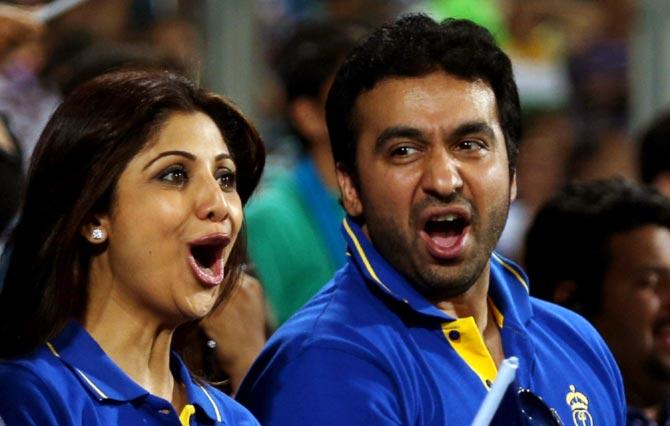 Rajasthan Royals co-owners Raj Kundra with his wife, Shilpa. Photograph: BCCI

The Board of Control for Cricket in India, meanwhile, said it decided to postpone its scheduled November 20 Annual General Meeting in view of pendency of this case by four weeks.
The BCCI's submission came as the Bench observed that "unless we address the issue raised in Mudgal report, we cannot say anything on the point or the question of holding election which was due in September and now we are in November".
The bench directed the registry to furnish relevant portion of the report to all concerned parties in the case and posted the case for further hearing on November 24.
The 35-page report refers to the players with numbers as whose key to their identity is in a separate report.
The court had on September 1 rejected Srinivasan's plea for reinstatement as BCCI president, saying he cannot be allowed to take charge till he gets a clean chit from the Committee which was probing him and others in the matter.
The bench had said that since probe was going on Srinivasan could not be allowed to function as BCCI president.
The Justice Mudgal committee, which conducted the probe against Srinivasan and 12 prominent players in the spot-fixing scandal, had on August 29 filed its interim report in a sealed cover before the Supreme Court.
Also read: Manohar slams BCCI for AGM postponement