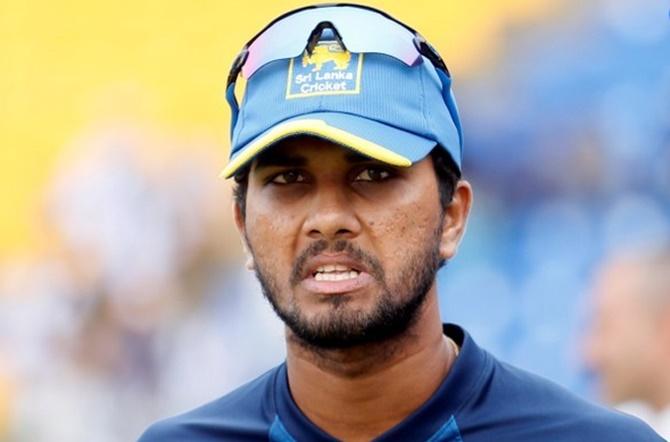 Sri Lanka captain Dinesh Chandimal, coach Chandika Hathurusinghe and manager Asanka Gurusinha have admitted to breaching the International Cricket Council's (ICC) code of conduct after the team delayed play during the second Test against West Indies.
Sri Lankan players refused to take to the field on the third day at St. Lucia last Saturday after match officials accused the team of altering the condition of the ball on the previous day. They eventually resumed play 'under protest'.
The ICC said that the trio had been charged with breaking Article 2.3.1 of the Code of Conduct, which relates to "conduct that is contrary to the spirit of the game."
"This action was alleged to amount to a serious breach of the Laws of Cricket and to be contrary to the spirit of the game," ICC said in a statement on Friday.
Judicial commissioner Michael Beloff has been appointed to oversee the case and determine the sanction for the level three offence, the governing body said.
Captain Chandimal was found guilty of ball-tampering during the second Test but the 28-year-old is appealing the verdict and his one-match suspension, leading the ICC to set a hearing later on Friday.
Beloff has also been appointed as the judicial commissioner for Chandimal's hearing.