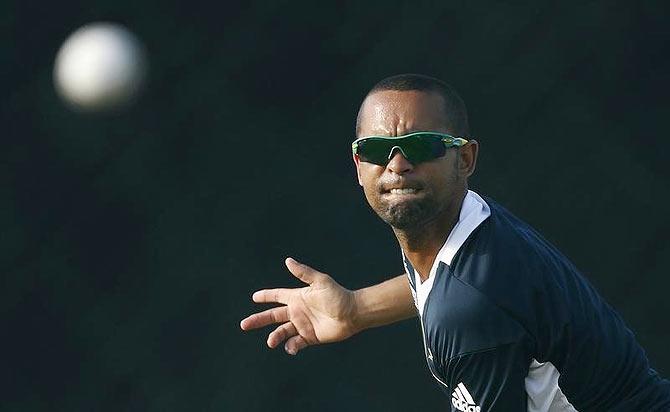 Former South African all-rounder Robin Peterson has announced his retirement from all forms of cricket with immediate effect, saying that he is looking forward to pursuing other interests and spending time with his family.
Announcing his retirement, Peterson said it has been an incredible journey with so many of people encouraging and supporting him along the way.
"First and foremost I'd like to thank all my team-mates for all the special memories they've helped create along the way, as well as all the coaches that have played a role in my development and as mentors throughout my career," the left-arm spinner was quoted, as saying by ESPNcricinfo.
"I'm looking forward to creating more wonderful memories pursuing other interests while spending time with my wife Portia and son Harper," he said.
"I'd like to thank Eastern Province and Warriors cricket for giving me an opportunity and seeing something in me that I didn't think existed, and Cobras Cricket for the wonderful years I've spent down In Cape Town. I'd also like to thank the VKB Knights for allowing me into their space and for the management at Free State cricket that have handled my decision with impeccable professionalism and a human touch," Peterson said.
Peterson, who made his debut during the Champions Trophy in 2002, played 15 Tests, 79 ODIs and 21 T20Is,adding a total of 137 international wickets in his account.
Knowing for his restrictive left-arm spin and clean lower-order hitting, Peterson's career highlights include six wickets in the Perth Test of December 2012 to help South Africa clinch series win over Australia, a crucial all-round display (scoring 61 in the first innings and taking four wickets for 74 in the third innings) to help beat India in Durban in December 2013, and grabbing 15 wickets in the 2011 World Cup to finish as South Africa's top wicket-taker in the tournament.