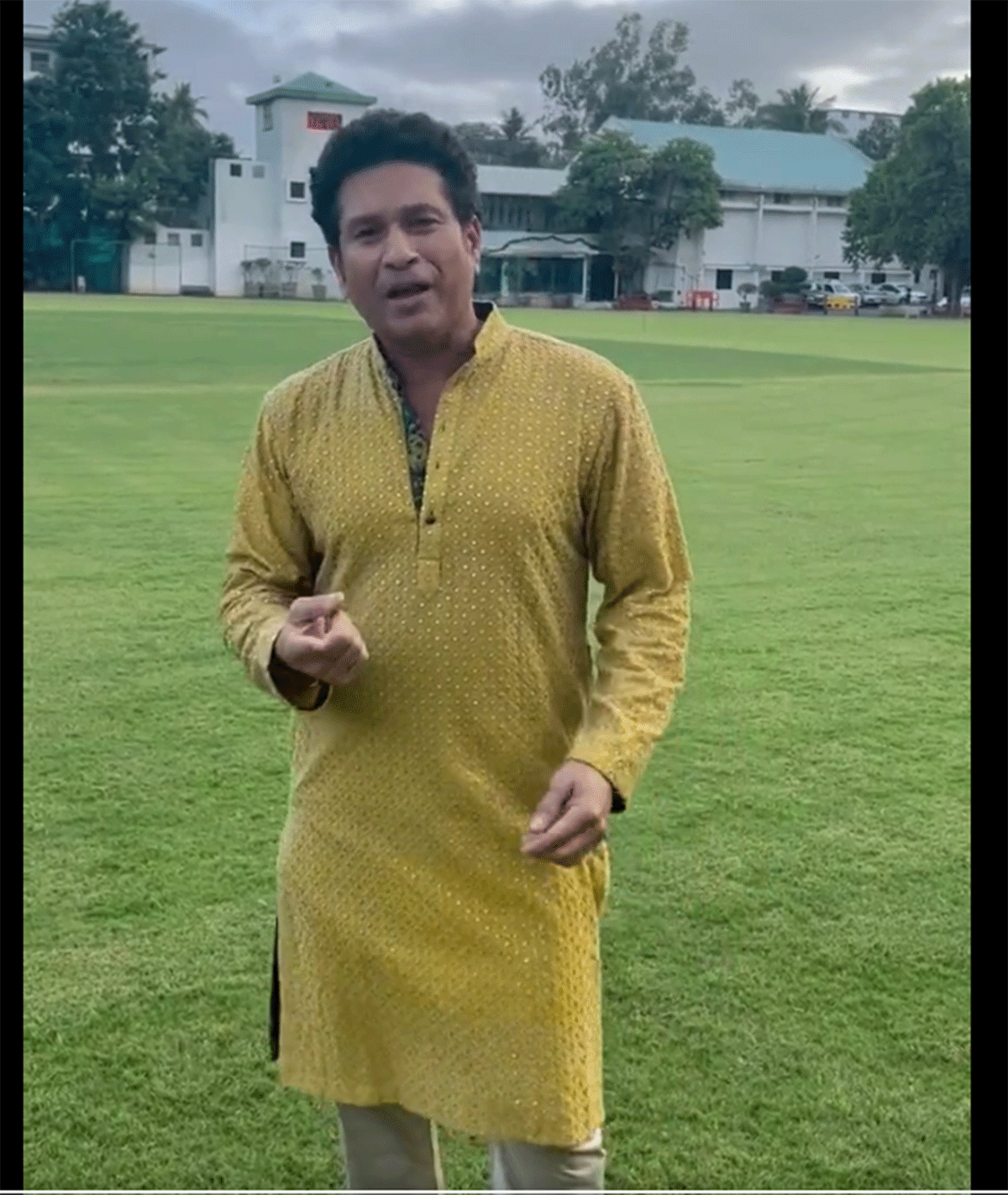 Sachin Tendulkar, who turned 50 on Monday, April 24, took time out to thank his fans for their birthday greetings.
In a simple, yet thoughtful note, Tendulkar tweeted: 'Along with the trophies you win on the field, the friendships off the field are what make life special. To receive all your love and affection in such abundance has been very heartwarming for me.
'I'm short of words to explain the warmth I've received with all the beautiful photos, videos and messages that all of you have sent me.
'Thank you to everyone for the wishes. I'm not 50 -- I'm a 25 year old with 25 years of experience.'
On Monday, Tendulkar was honoured by the Sharjah cricket stadium with a stand named after him.
The West stand at the Sharjah stadium has been renamed the 'Sachin Tendulkar Stand'.
The Sharjah cricket stadium will always be remembered for Tendulkar's twin hundreds in the Coca-Cola Cup against Australia in April 1998.
Also, honouring Sachin on his 50th birthday, a gate named after him was unveiled at the iconic Sydney Cricket Ground on Monday.