New Zealand batsman Jesse Ryder and paceman Doug Bracewell have been handed one-match bans for going out drinking while recovering from injury and being goaded into a verbal slanging match with a patron at a local pub.
The pair had defied team rules by drinking at a Napier bar after New Zealand's One-Day International loss to South Africa on Wednesday, the team said in a statement.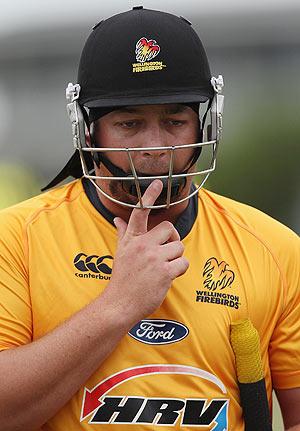 "They went out after the match, breaking team protocols and as a consequence have compromised their preparation and neither player can be considered for the next match," the statement said.
Bracewell had been receiving treatment for a tight hamstring, while Ryder split webbing in his hand during the Napier match.
Black Caps team manager Mike Sandle said: "... We are disappointed they became involved in a verbal argument with a patron.
"Despite the fact that the players were goaded, and they didn't allow the situation to escalate past a short exchange of words, we expect players to walk away.
"Both players have apologised for their actions and said they fully understood the consequences. They know they have let down fans and teammates alike."
New Zealand have lost the first two of the three-match ODI series against the Proteas. The final match is at Eden Park in Auckland on Saturday before the three-Test series begins in Dunedin on March 7.